Get ready explore the latest trends in data visualization, learn the essentials the job market for data visualization analysts, and offer tips for creating a data visualization resume that will get you noticed.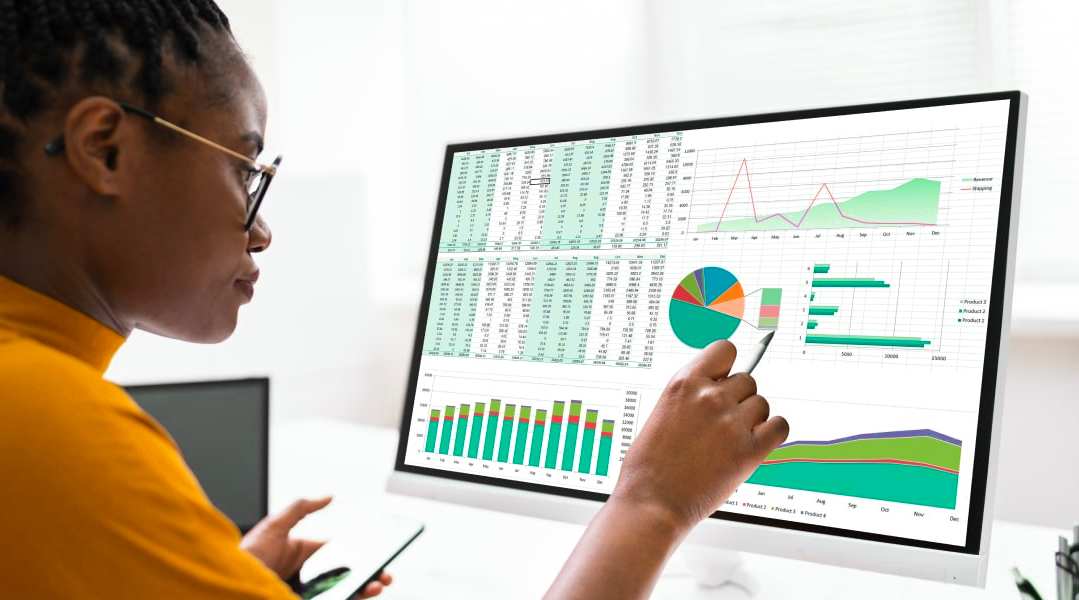 Data visualization is a powerful tool that allows individuals and organizations to understand complex information quickly and effectively. Whether you are a data analyst, scientist, or simply someone who wants to make sense of the world around you, data visualization can help you unlock insights that might otherwise go unnoticed. In this article, we'll explore the latest trends in data visualization, discuss the job market for data visualization analysts, and offer tips for creating a data visualization resume that will get you noticed.
Data Visualization Trends
Data visualization has come a long way in recent years, thanks to advances in technology and a growing understanding of how to use data to drive insights. Here are a few of the top trends in data visualization today.
Interactive Data Visualization
Interactive visualizations allow users to explore data in real-time, uncovering insights and patterns that might not be visible in static charts and graphs. Tools like Tableau, Power BI, and D3.js are making it easier than ever to create interactive data visualizations that engage and inform users.
Augmented Reality (AR) and Virtual Reality (VR) Visualizations
AR and VR are quickly becoming mainstream technologies, and data visualization is no exception. AR and VR visualizations allow users to explore data in three-dimensional space, providing a more immersive and engaging experience.
Infographics
Infographics are a great way to communicate complex data in a visually compelling way. They can be used to tell stories, illustrate concepts, and break down complex information into bite-sized chunks that are easy to understand.
Storytelling
Storytelling is an important part of data visualization as it helps to engage the audience and communicate complex information more effectively. More data visualization tools are incorporating storytelling features to help users create more compelling and effective visualizations.
Artificial Intelligence (AI)
AI is being used to automate certain aspects of data visualization, such as data cleaning and data preparation. This allows data visualization analysts to spend more time analyzing data and less time preparing it for visualization.
Mobile Visualization
With the increasing use of mobile devices, more data visualization tools are being designed specifically for mobile platforms. This allows users to access data and visualizations on-the-go, making it easier to stay up-to-date and make informed decisions.
Data Visualization Jobs
If you're interested in a career in data visualization, you're in luck: there is a growing demand for data visualization analysts across a wide range of industries. Data visualization analysts are responsible for collecting, analyzing, and presenting data in a way that is accessible and actionable. Here are a few things to know about data visualization jobs.
| Year | Job Openings | Average Salary | Top Industries Hiring | Top Locations Hiring |
| --- | --- | --- | --- | --- |
| 2021 | 11,957 | $92,000 | IT/Software | San Francisco, CA |
| 2020 | 10,843 | $89,000 | Healthcare | New York, NY |
| 2019 | 9,327 | $87,000 | Marketing | Chicago, IL |
| 2018 | 8,045 | $84,000 | Finance | Washington, D.C. |
| 2017 | 6,982 | $81,000 | Education | Boston, MA |
These statistics are based on data from the Bureau of Labor Statistics and various job market analysis reports.
Job Growth
The job outlook for data visualization analysts is strong, with the Bureau of Labor Statistics projecting a 21% increase in demand for operations research analysts (which includes data visualization analysts) between 2020 and 2030.
Salary
According to Glassdoor, the average salary for a data visualization analyst in the United States is $78,000 per year. However, salaries can vary widely depending on factors such as location, industry, and experience.
Skills
To be successful in a data visualization job, you'll need a combination of technical and soft skills. Technical skills include knowledge of data visualization tools and programming languages, such as Tableau, R, and Python. Soft skills include communication, collaboration, and creativity.
Data Visualization Resume
If you're applying for a job in data visualization, your resume should showcase your skills and experience in a way that stands out from the competition. Here are a few tips for creating a data visualization resume that will get you noticed:
Keep it Simple: Your resume should be easy to read and visually appealing. Avoid cluttered designs and stick to a simple, clean layout that showcases your skills and experience.

Highlight Your Skills: Use your resume to highlight your technical and soft skills, including your experience with data visualization tools and programming languages.

Show, Don't Tell: Rather than simply listing your accomplishments, use your resume to showcase your work through examples of data visualizations you've created. This will give potential employers a sense of your creativity and technical abilities.
Data Visualization Resume example
Name: Jane Doe
Contact Information:
Summary: Data Visualization Analyst with 5+ years of experience in creating impactful visualizations to communicate complex data insights. Proficient in data analysis, dashboard development, and storytelling through data. Adept at using tools such as Tableau, Power BI, and Excel to create visually appealing and informative dashboards.
Professional Experience:
Data Visualization Analyst ABC Company, Anytown, USA July 2018 - Present
Collaborate with cross-functional teams to understand business requirements and develop data visualizations to drive business decisions.
Create and maintain dashboards using Tableau and Power BI to present key metrics to executives and stakeholders.
Design and implement interactive visualizations to allow for exploratory data analysis by business users.
Develop and maintain data dictionaries and standardize data definitions to ensure data consistency across the organization.
Data Analyst XYZ Corporation, Anytown, USA January 2016 - June 2018
Conducted data analysis on customer behavior and market trends using SQL and Excel.
Created and maintained reports to track performance metrics across the organization.
Developed and automated weekly and monthly reports using Excel and VBA.
Assisted in the development of dashboards for executive-level reporting.
Education: Bachelor of Science in Statistics University of Anytown Anytown, USA Graduated May 2016
Skills:
Data visualization tools: Tableau, Power BI, Excel
Programming languages: SQL, Python
Statistical analysis: regression analysis, hypothesis testing, data modeling
Data management: ETL, data cleaning, data quality assurance
Certifications:
Tableau Desktop Certified Associate (2020)
Microsoft Certified: Data Analyst Associate (2021)
References: Available upon request.
Summary
Data visualization is a rapidly growing field that offers exciting career opportunities for those interested in working with data. As businesses continue to collect and analyze large amounts of data, the need for skilled data visualization analysts will only continue to grow. By staying up-to-date with the latest trends and technologies in data visualization, analysts can position themselves for success and take advantage of the many exciting opportunities available in this field.