Working from home is now more common than ever, and, among the other peculiarities, it requires a high-quality laptop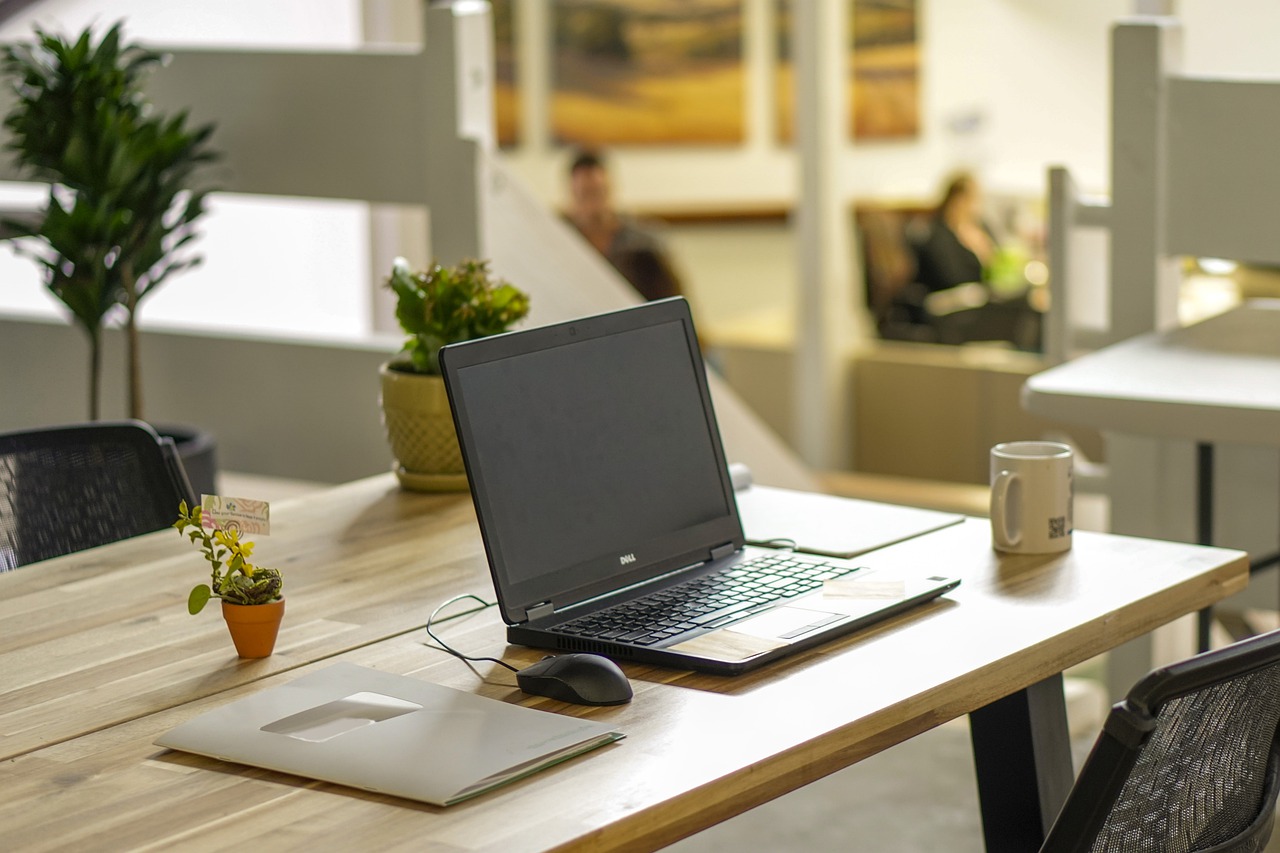 Finding a good laptop can be difficult as there are so many options and brands on the market. How can you tell which one is the best? Since Mac and PC computers come in a wide range of prices and features, it's easy to get confused. Well, don't worry, in this article our IT team will show you the top 11 laptops for working from home and will include a buyer's guide to help you find the best option for you.
How much does a good laptop for working from home cost?
You can expect to pay $500 to $2,000 for a good laptop, but how much you spend also depends on what you consider "good".
For example, I like fast computers. I can't handle a slow computer and you could tell I'm a little impatient, but when I'm working on multiple applications and multitasking, I need speed and long battery life.
So I tend to spend money on laptops with large amounts of memory and the best processes I can afford. A laptop with those specifications will be between one and two thousand dollars more.
If you just want a lightweight laptop with good file storage capacity and decent speeds, you can probably find a good laptop in the $500 to $1000 range.
Apple MacBook Air M1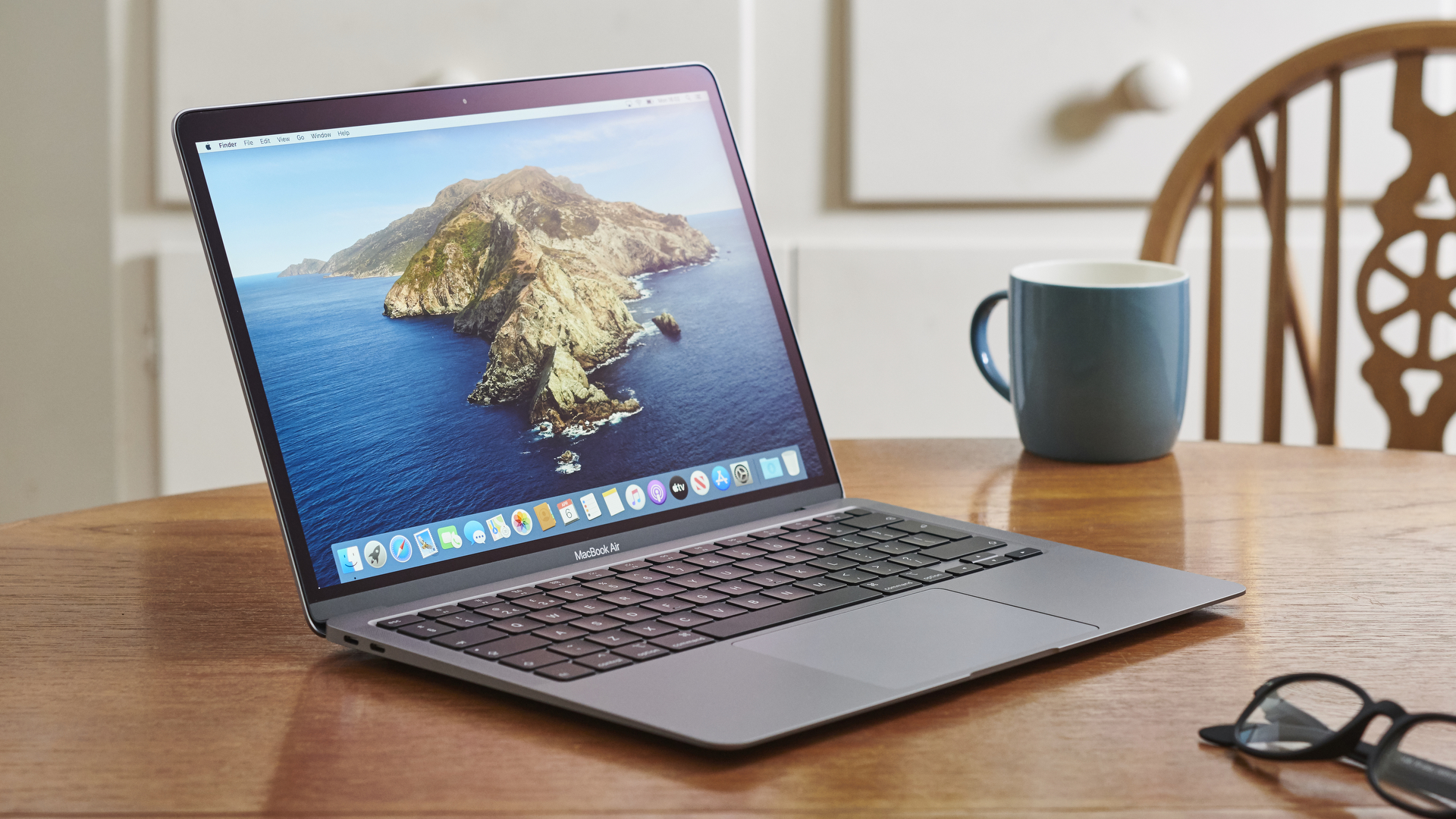 7 or 8 cores? If you are going to buy an Apple MacBook Air as the laptop for working from home, you already know that the older and younger versions differ in the number of cores of integrated graphics in the M1 processor: there may be 7 or 8 of them. The younger version has already been reviewed by us, so we decided to test the older one: will the additional core make a noticeable difference in everyday use and will the heating of the case increase because of it?
The younger version of the Apple MacBook Air 2020 on the new M1 processor has already been reviewed by us, so this time we decided to look at the older version of the model with 8-core integrated graphics and a 512 GB SSD. To date, the price difference between these two laptops is $249. So is it worth overpaying?
Data storage
A 512 GB SSD can be selected as an option (surcharge of $200) and for the younger version of the model with 7-core graphics. The speed of this drive is much higher than its counterpart in the previous MacBook Air; in general, SSD performance is at the level of MacBook Pro models.
According to the tests, the read speed is at the same level as the 256-GB drive in the younger version, but the data write speed is 400 MB/s higher. However, in practice, in ordinary everyday use, this is not noticeable at all.
Video card
The main difference between the younger and older versions of the laptop is the number of cores in the built-in graphics of the Apple M1 processor: seven and eight, respectively. Accordingly, in this regard, the older MacBook Air is similar to the MacBook Pro 13 M1, which in all versions is equipped with 8-core graphics.
As expected, there is an insignificant performance increase in benchmarks compared to the younger version - up to 12%. In addition, the performance is essentially on par with the MacBook Pro 13 M1: both models have successfully passed the 3DMark Wild Life stress test.
Anyway, in everyday use, the difference in performance is not felt. If you are not going to play on a MacBook Air, then you can safely take the younger version with 7 cores.
Dell XPS 13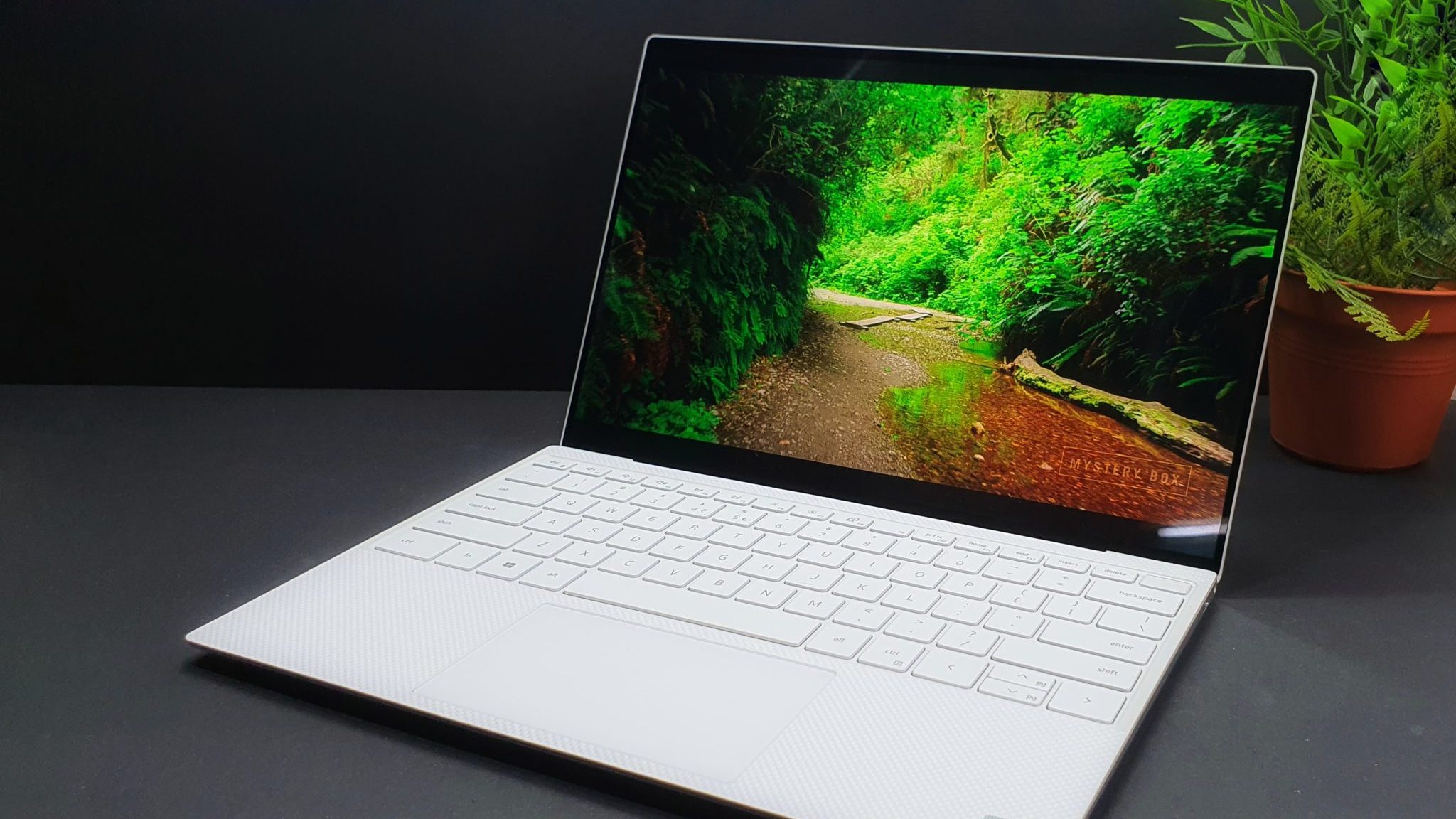 Appearance and ergonomics
The proven design concept has remained the same: the upper and lower parts of the Dell XPS 13 9370 are made of aluminum, the inner parts are made of carbon fiber. If you look at the gadget from the side, you get such a nice "sandwich" of two shiny sheets of metal and dark carbon fiber inside.
At the same time, the computer has noticeably "lost weight" compared to last year's XPS 13 9360. Since the shape of the body is wedge-shaped, it is fair to indicate two thicknesses – in the thickest and in the thinnest places. If earlier the indicators ranged from 9 to 15 mm, now they are in the range from 7.8 to 11.6 mm. The weight of modifications with non-touch displays remained the same - 1.2 kg. The XPS 13 9370 with a 4K touch screen now weighs exactly the same, although it used to be 90 grams heavier.
In addition, now we have not just two variations of the color of the lid and bottom panel - Silver and Rose Gold, but two full-fledged color solutions. A laptop with silver metal is combined with black carbon fiber, and a computer with a rose gold cover has a white fiberglass work panel and the same snow-white screen frame. It looks very impressive.
As for the practicality and strength of the structure, everything is fine here. Fingerprints are not noticeable at all on metal, nor on white fiberglass. On the black carbon fiber they are already, of course, you can see them, but they do not catch your eye. The modest weight of the gadget allows you to easily carry it from home to the office and back at least every day, and the neat and stylish appearance allows you to consider a PC as a business laptop.
Interfaces
It's no secret that the thinner and lighter a laptop is, the fewer different interfaces it has on the sides, and the more compact they themselves are. Large ports had to be abandoned altogether, including completely replacing USB Type-A (there were two of them in XPS 13 9360) with USB Type-C. Of course, while the first remains a much more common standard than the second, but sooner or later we will all completely switch to Type-C. To connect flash drives, external HDD and other peripherals, a large USB adapter is included in the package.
Apple MacBook Pro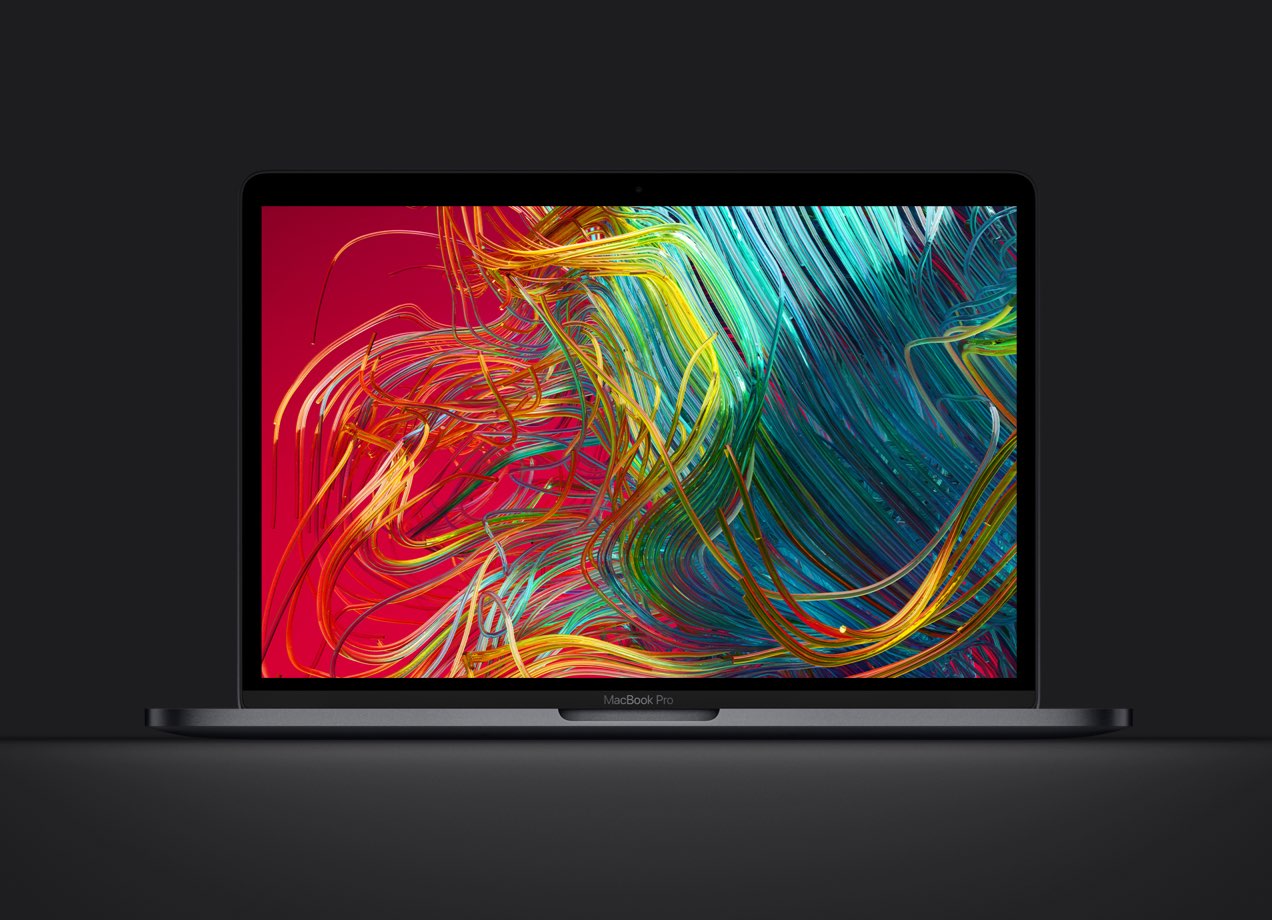 The main characters of the latest Apple presentation were the MacBook Pro on the new Apple M1 Pro and M1 Max SoC. We talked in detail about what was said about them by the company's representatives immediately after the event. But now it's time to move on to face-to-face acquaintance with new products. More precisely, with one of them — but the most productive. In this article we will tell you in detail about the MacBook Pro 16" based on M1 Max with 10 CPU cores and 32 GPU cores, as well as with 64 GB of combined memory. What is such a monster capable of?
So, the basis of the MacBook Pro that came to us for the test is the Apple M1 Max single-chip system (SoC), which has 8 high-performance processor cores and 2 more energy-saving ones. As is the case with other models on Apple Silicon, the manufacturer does not specify the frequency of CPU cores.
Recall: M1 Max (as well as its younger brother M1 Pro) became the heir to the Apple M1. All of them belong to the Apple Silicon family and are built on ARM architecture. Each chip includes everything you need at once: processor cores, graphics cores (in M1 there were 8 or 7 of them, in M1 Pro / Max - up to 32), RAM (on the same substrate) and the cores of the Neural Engine machine learning system. There is no discrete graphics in models with Apple Silicon.
The amount of LPDDR4 RAM in our model is 64 GB, the SSD capacity is 8 TB. This option is only possible when ordering on the Apple website.
Design
When you take a new MacBook Pro out of the box and pick it up for the first time— you experience mixed, but very strong feelings. It's not very visible from the photos, but of course it's much thicker than the models of previous generations.
Screen
The front surface of the screen is made, apparently, of a glass plate, at least there is rigidity and scratch resistance. The screen is mirror-smooth on the outside and has weak oleophobic (fat-repellent) properties. The finger slides along the surface of the screen with less resistance, finger marks do not appear so quickly, but are removed a little easier than in the case of ordinary glass. Judging by the brightness of the reflected objects, the anti-glare properties of the screen are noticeably better than those of Google Nexus 7 (2013).
HP Spectre x360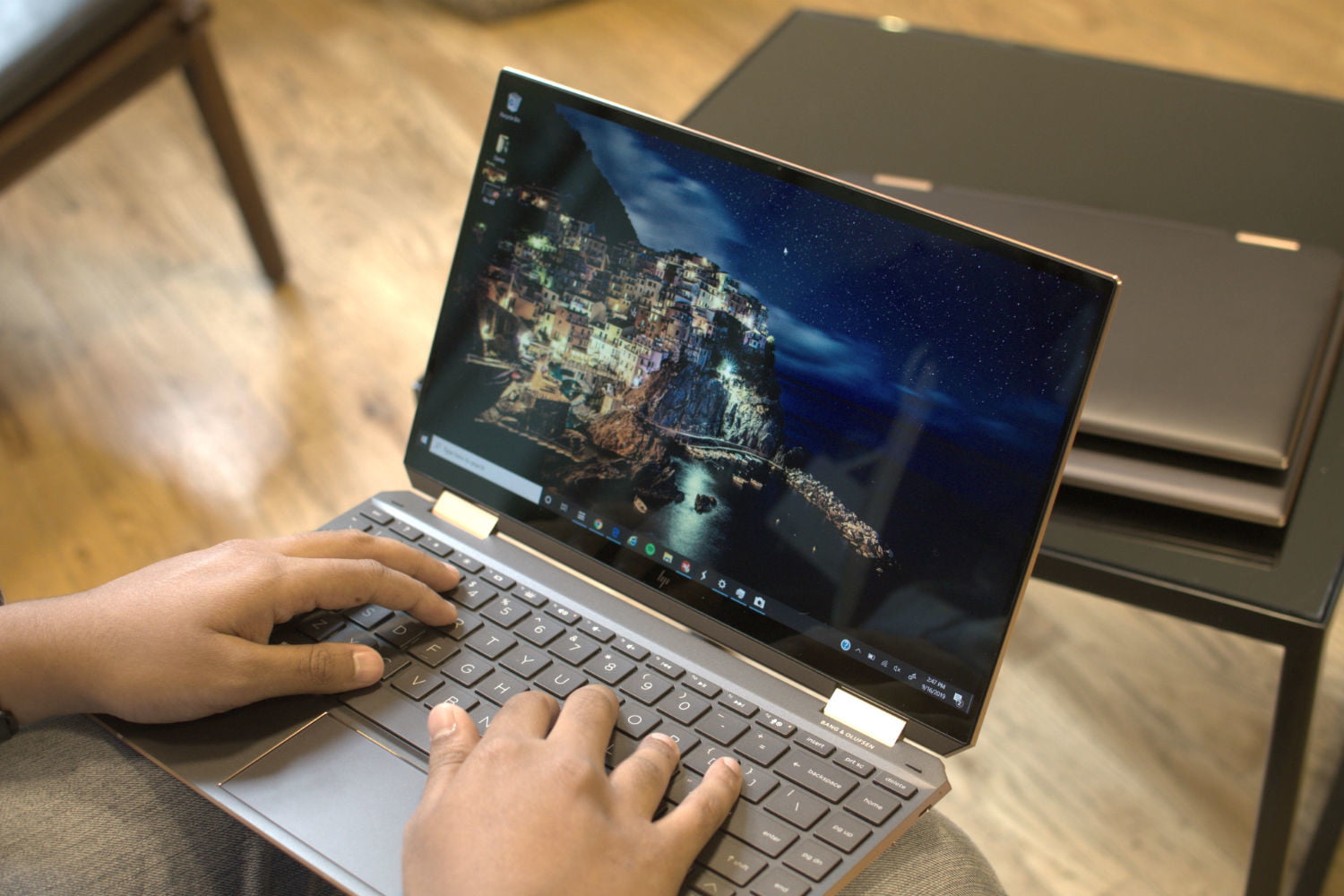 Touchscreen displays in laptops a couple of years ago seemed useless to consumers, an empty overpayment against the background of configurations with conventional screens. Apple considers them nothing more than a "toy" at all, and therefore even the most recent MacBooks do not have anything like this. However, Microsoft with its Windows OS does not agree with the "Apple" company on this issue: the tenth version of the operating system is even more focused on gesture control using a touch screen, and modern solutions from laptop manufacturers with their "flexible" models only help Microsoft to promote its interests to the masses.
To begin with, it is worth noting that the word Pro in the name of the HP ultrabook modification that came to us is present for a reason, but because of the Windows installed in the Professional edition and, possibly, a different warranty policy for corporate clients. Basically, on sale you can find simple HP Spectre X360 with Windows Home Edition and 1 year warranty, which are no different from the Pro versions.
Configurations are different: the ultrabook can be equipped with LPDDR3-1600 memory of 4 or 8 GB, mSATA SSD drives of 128, 256 or 512 GB and one of the dual-core processors (Core i5/i7) of the Broadwell-U generation with different clock speeds, a set of supported instructions and technologies. Touch IPS displays also come in two varieties: Full HD and WQHD.
The integrated Intel HD Graphics 5500 GPU without its own dedicated memory acts as a graphical solution. It is not designed at all for modern games, especially with such a huge screen resolution, as in our case – 2560 × 1440 pixels.
The HP Spectre Pro X360 uses a 13.3-inch IPS display manufactured by LG Display with a resolution of 2560 × 1440 pixels and an aspect ratio of 16:9. The screen is glossy, with a protective glass surface, support for various gestures, including multi-touch (multitouch).
Performance
In this case, the main load falls on the shoulders of the processor and RAM. Based on the results, we can conclude that the number of cores and the amount of RAM are not a priority for performing such tasks. The ultrabook turned out to be at the level of a gaming monoblock with a powerful quad-core processor, but slightly lagged behind the Apple MacBook Air of early 2015 with a Core i5-5250U processor. However, another operating system most likely played a big role here.
Acer Swift 3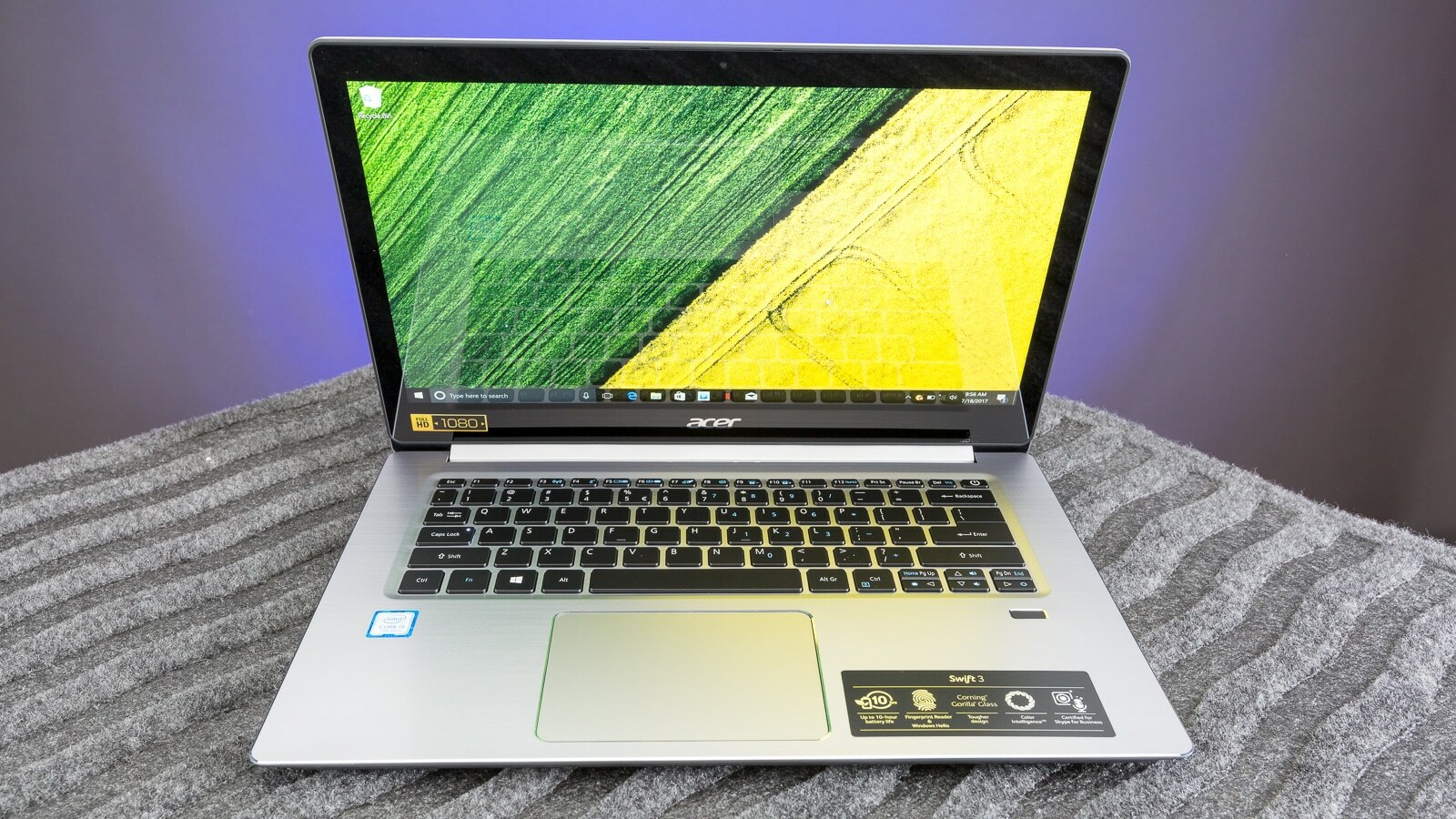 The Acer Swift series includes lightweight and compact solutions for office work, such laptops are easy to take with you and work on the road, autonomy and productivity are definitely enough. The number and abbreviation after the name (Swift 1 / 3 / 5 / 7 / 7 Pro) is designed to differentiate the models in some way, in fact it may seem that there is no logical distribution, except that in the case of the hero of the review there is an indication of the processor manufacturer. The clarity of the picture is clearly not facilitated by the spread across processors and video cards, but in general, there is an increase in performance between the lines, from the youngest to the oldest.
Appearance, ergonomics
This compact laptop for working from home case is made of magnesium and aluminum alloy. In my memory, this is one of the most durable and sturdy ultrabooks, for which no certification has been declared according to military standards and so on. This is true for both the cover and the main panel, they are only slightly squeezed in the center, which is not critical at all. The surface of the material is matte, its texture hides the prints on the case, plus it hides a light silver shade a little. The balance of the lid and the main panel is average in weight, when opening, you have to hold the main panel with your hand.
Display
The Acer Swift 3 screen is not the brightest IPS panel with Full HD resolution. The frames on the sides are about 6 mm thick, the upper one is expected to be slightly thicker, the webcam is in place. The screen has a matte surface, and ComfyView technology is also used here, minimizing glare and reflections and reducing the load on the eyes. As such, color coverage is not stated, according to my feelings and preferences, the matrix suited me. The moment with the matrix is subjective, there will definitely be those who want brighter, during testing this parameter was not set above 70%. Even under the bright light of home lamps, it is convenient to work with text, if, of course, 14 inches fit into your scenario. In general, I rate the display at a solid four, I didn't notice any critical highlights on the black fill, as well as other artifacts. The display unfolds 180 degrees, a nice bonus.
Lenovo Chromebook Flex 5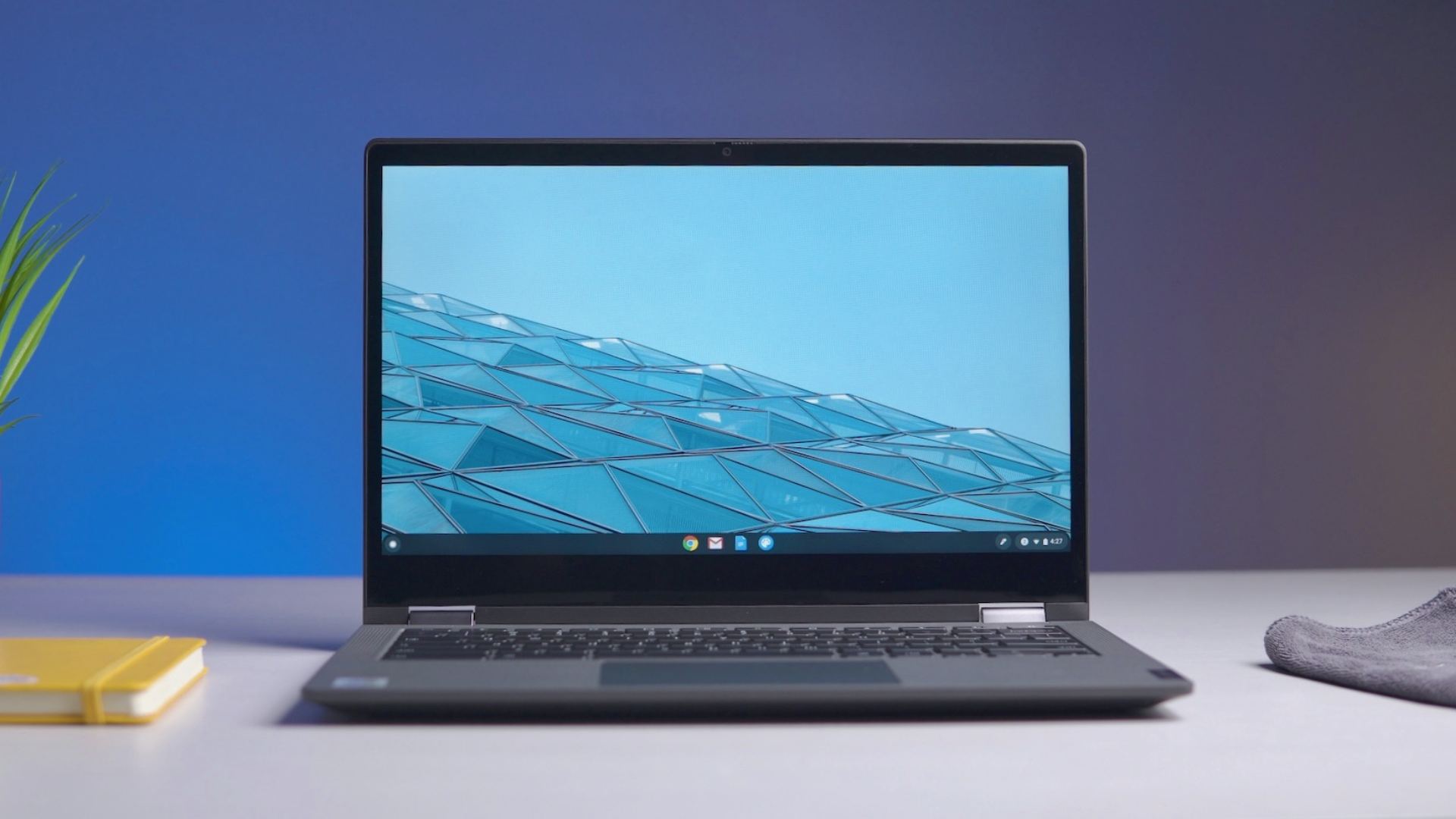 Stylish Chromebook for those who are looking for an inexpensive computer that does not look and does not look cheap.
Positive
Nice IPS screen
Comfortable quiet keyboard
Long battery life
Minuses
The cost of high-end models is questionable
Plastic touchpad
Weak speakers

Main Features
13.3-inch LCD screen with 1920 x 1080 resolution

Intel Core i5-10210U

8 GB of RAM

128 GB of memory

Chrome OS

Weight: 1.34 kg
Lenovo IdeaPad Flex 5 Chromebook is on of the best laptops for working from home for people who sometimes want to yell at their laptop, asking why it doesn't do what they want.
This is a Chromebook, a simple laptop capable of performing only a thin part of what a Windows computer can handle. But this piece covers 100% of what many people need. As part of the deal, you get a laptop with a touchscreen, battery life, build quality and display better than almost any Windows alternative at an affordable price.
The best Lenovo IdeaPad Flex 5 specification to buy is a model with less power consumption than the one discussed here. This laptop has an Intel Core i5 processor and 8GB of RAM, but Chrome OS doesn't handle the demanding applications available to it very well, so you can also get the Core i3 version.
Acer Aspire 5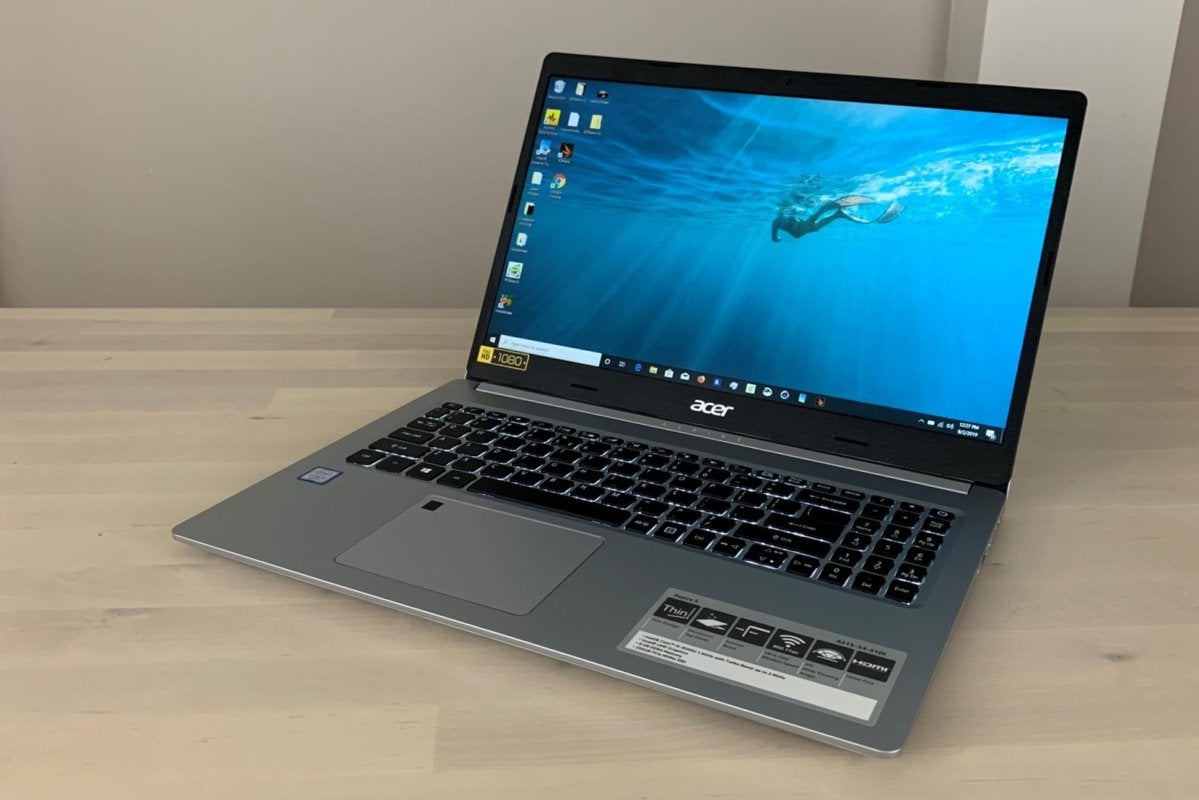 Today we will look at the new Acer Aspire 5. This is a laptop that looks significantly more expensive than its price. Below we will check what he can do, what is missing and who will need this model.
With a thickness of 18 mm and a weight of 1.7 kg, it will be convenient to put it in a backpack and carry it with you, it does not look like a plump encyclopedia, but will decorate any table with its appearance. You can't even say that this is an almost entry-level model.
And the Ethernet port was also equipped with a mechanical hydroboard, which first needs to be folded back to connect the wire.
And in general, there is a rich set of connectors. In addition to Ethernet, there is an HDMI port, two USB-A 3.2, one USB-C (without Thunderbolt support), one USB-A 2.0, audio output and AC/DC for charging.
The trackpad is actually with buttons on the left and right. It will take some getting used to
A fashionable lift of the bottom panel was added to this model. This is necessary for two purposes: cooling and typing.
Cold air gets into the slot at the display, and hot air comes out of the back.
And during printing, it is more convenient for the hands to rest on the keyboard due to the fact that it seems to rest a little on the answer.
The very stroke of the buttons during typing is distinct and firm. Their surface is rough, so the fingers feel better that they hit.
Microsoft Surface Pro 7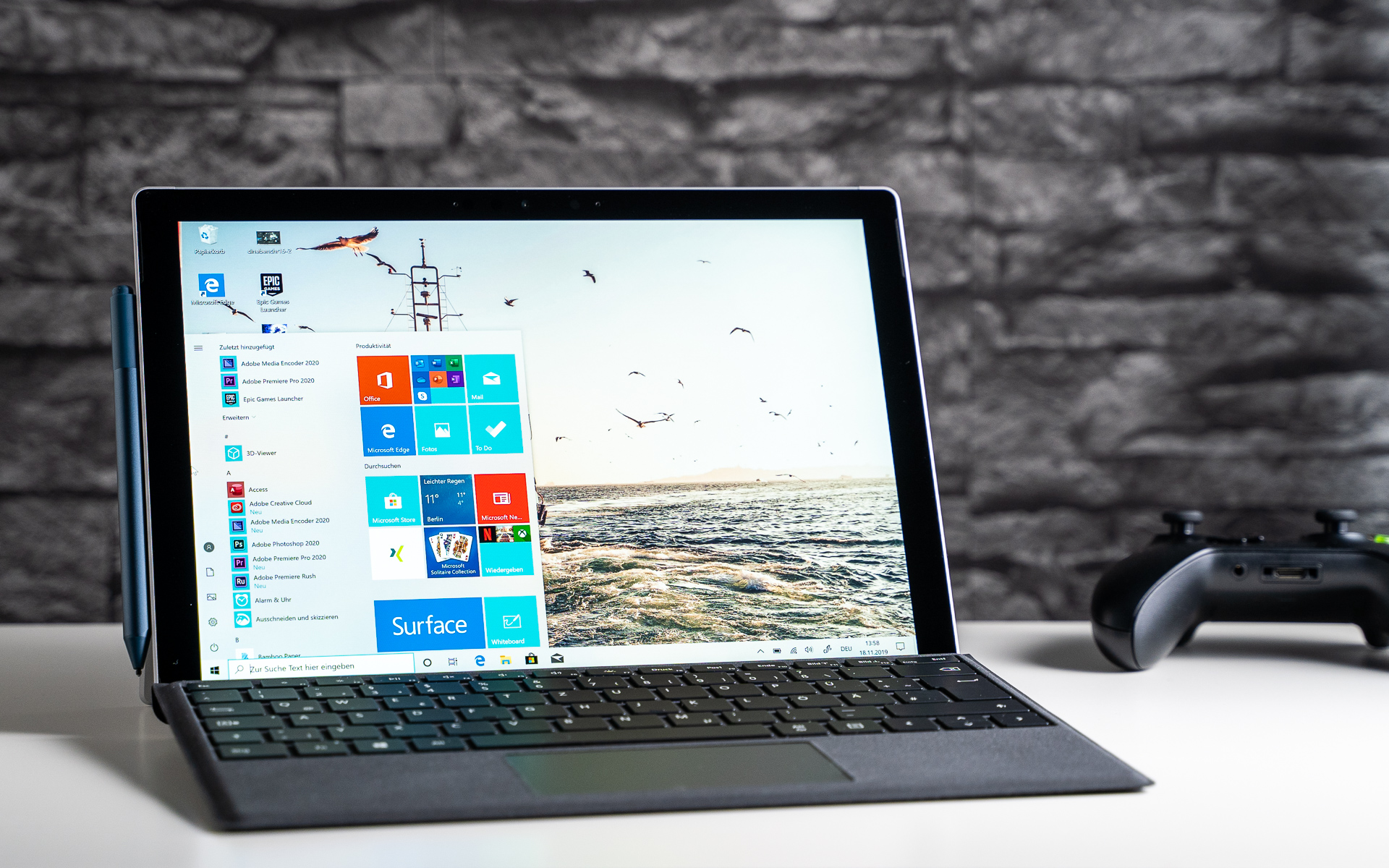 The Surface Pro hasn't changed much in the last few years. Put a five-year-old Surface Pro 3 next to the new Microsoft Surface Pro 7, and you're unlikely to notice the difference. Apparently, all efforts at Microsoft were directed to the development of the Surface Pro X, an innovative and cutting-edge continuation of the Surface Pro.
Design and appearance
When Microsoft decided not to update the fifth-generation Surface Pro framework, many turned a blind eye to it. When the company improved only the performance and battery autonomy in last year's Surface Pro 6, it was at least something. But, here are the minor changes in the Surface Pro 7 hardly deserve the laptop to get the number 7.
Keyboard and connections
The keyboard provides a full stroke of 1.3 mm keys, and its layout is as comfortable as that of any high-quality laptop. I would like the Type Cover to be magnetically attached to the bottom of the screen, since it is not very convenient to open and close the device, and also for the touchpad to be a little larger.
Efficiency
In addition to the USB-C port, another major change in the Microsoft Surface Pro 7 is its performance. Here we are dealing with the new Intel 10th generation Ice Lake chips. The consumer is offered a choice of three different options, starting with a dual-core Core i3-1005G1 at a price of 48 thousand rubles. ($ 749). This configuration comes with 4 GB of RAM and 128 GB of internal SSD storage. But for most people, a quad-core Core i5-1035G4 is still better.
Lenovo IdeaPad 3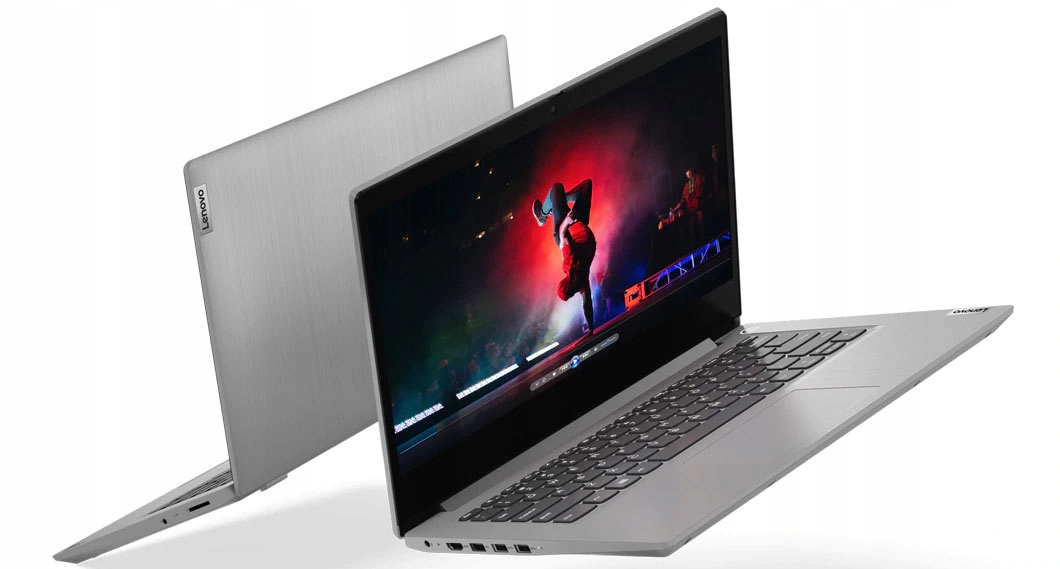 With the design, everything is simple, strict, without flashy labels, lights and all other stuff that young people like. What I would really like to highlight, by design, is the thin frames on the sides and on top, it is of course very cool, in itself it is quite thin and light as for similar laptops. Well, the keyboard is full-fledged, without extra poor arrow keys, without the absence of a touchpad, which I often use, and the Num Lock and CapsLock button is also highlighted with a blue indicator if this block is turned on, the only minus with the keyboard is that the right Ctrl is shifted strongly to the left and it is not convenient to press Ctrl + Enter.
Display
At the expense of the display, I can't say that I'm happy, because as I wrote above, I had an Asus in front of him and he had more brightness, contrast, and no highlights of this size, although the funniest thing was also the IPS matrix from LG. But of course the clarity of the picture thanks to 120 Hz and the quality of the new matrix, the picture has become clearer and sharper, but if before that you had an old laptop on a TN matrix, then you will be delighted.
Ergonomics
I have almost no complaints about ergonomics, there is everything you need: 2 USB 3.1 gen 1, Gigabit Ethernet, HDMI 2.0, a combined Mini jack 3.5, as well as Type-C USB 3.2 gen 2. The only thing that of course upsets is that Type-C USB 3.2 gen 2 and there is no card reader, that really angers me, because there is space in the laptop and it's here with its head. The most incomprehensible connector for me is powered by a power supply, it is not made as usual round connector, but in the form of USB, which because of this stands still and always bends in one direction or another, and after a month, I noticed that it takes the form of a bend and this is a very big jamb, because the cord is straight and not curved.
Google Pixelbook Go
There are two good things to say about the new Google Pixelbook Go device. Firstly, this is his keyboard, on which it is convenient to type text and at the same time it is very quiet. Secondly, it is the duration of operation without an outlet. It is better than the vast majority of modern laptops.
Pixelbook Go is a laptop with a screen diagonal of 13.3 inches with a very clear appearance. At least, it seems so when interacting with the black version of the device. There is also a pink coloring that resembles a MacBook Pro.
The laptop weighs 1.04 kg, it feels strong and durable thanks to the magnesium case. Many chromebooks are made of plastic, so in this case you pay for durability and a sense of reliability. Magnesium is coated with a soft-touch paint that gives it a plastic feel. It is unlikely that this paint will be easily stripped or scratched, at least for a week of testing there were no such problems.
Google took the already excellent Pixelbook keyboard and made the buttons on it quieter than before. Many keyboards promise silence, but they are often too soft and formless. There is no such feeling here. The buttons have a good stroke and a fairly high level of resistance. If you like clicking mechanical keyboards, this option is not for you.
The trackpad under the keyboard is large, but not too massive. Google has worked hard to ensure that palms do not accidentally click on it. Unlike a regular Pixelbook, here the trackpad is not stretched to the bottom edge of the keyboard cover, so there are fewer accidental clicks.
What is the best laptop for working from home?
"What are the best laptops for working from home?" is a common question these days. Whether you're a freelance, digital nomad, or someone who has recently started working outside the office, having a reliable laptop is essential. But what to look for when buying a new laptop? Well, we've put together a buying guide to answer that question, so that anyone working from home has an easy way of knowing what to consider when buying one of these laptops.
Internal specifications
Ask yourself why you are buying the laptop: You might need anything from an entry-level Core i3 processor laptop to a high-end Core i9. People working in design and creative fields (photo editor, video editor, 3D designers, etc.) generally need high-end laptops because their work is more GPU-intensive.
For those of you who work in business or provide other services, it is best to go for a mid-range Core i5 or i7 processor (or AMD equivalent), 8 GB-16 GB of RAM, 256 GB-512 GB SSD and an integrated graphics card will do the trick. the trick.
Ergonomic keyboard
Ensuring an ergonomic setup should be high on any remote worker's list - health is wealth. Along with forcing you to sit up straight, you need to make sure that the keyboard looks good enough to be used all day without batting an eyelid.
Make sure that the laptop you buy has a keyboard with well-spaced keys and overall comfortable space for your hands. If the key spacing is too narrow, your palms will hurt at the end of each day's work.
Size matters!
Ever wonder how many hours it will take for your shoulder to slump from worrying about your notes, food, drinks, chargers, speakers, and a completely unnecessary big laptop? Me neither! But it can be very costly when you're constantly battling a preventable problem.
The size of your business laptop for working from home is extremely important if you are on the move in your everyday life or if you choose to live a nomadic lifestyle! Make sure your laptop fits in your backpack or handbag first and is light enough to protect your back from lifting more than necessary.