TIKTOK FOR BUSINESS 2021 - read the full article about Business Services 2021, Business Services and Consulting & Business support from Elise Darma on Qualified.One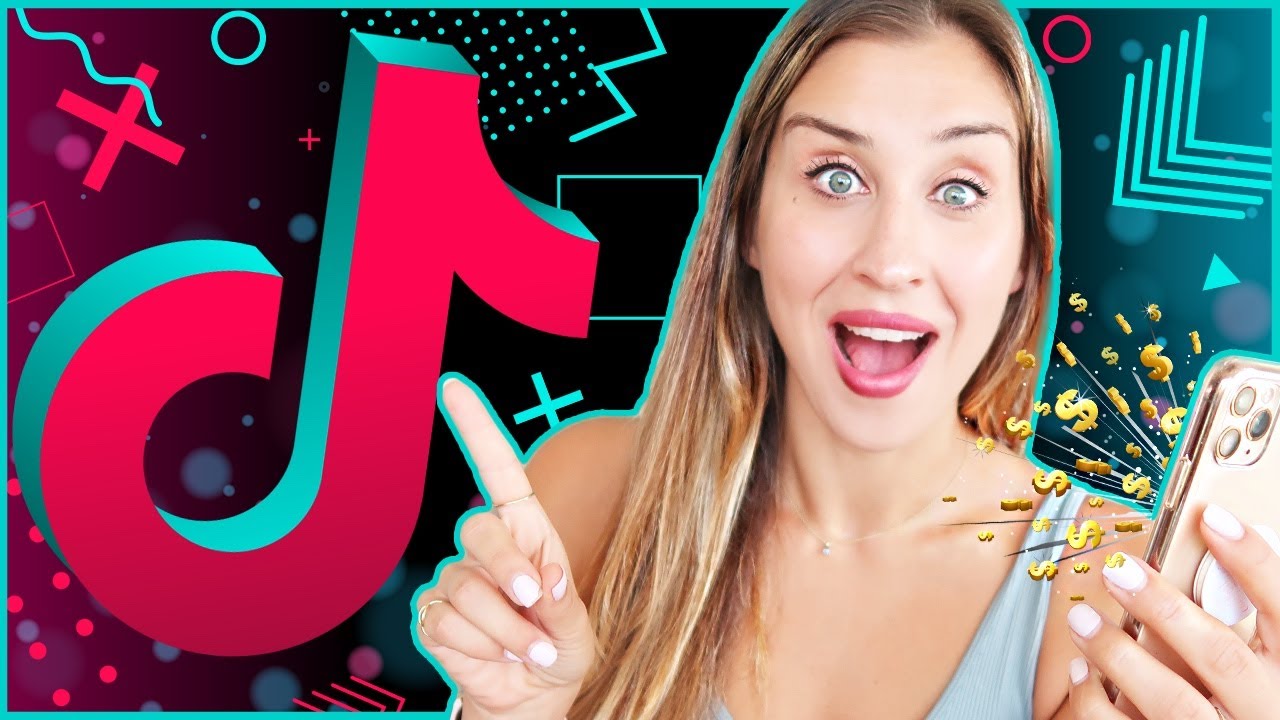 Welcome to Elises State of TikTok for Business Address.
If youve ever wondered if TikTok is relevant or even useful for your business, youre in the right place because in todays video, Im going to cover all the juicy reasons as to why TikTok is exceptional for business. Even if you hate the idea of being on camera.
When you hear these reasons, you might change your mind real fast.
And stay tuned for this one where Im going to cover the elements that make up a great Tik Tok video, even if youre a camera-shy business owner.
My spidey senses are saying the first question youre wondering is, "Is TikTok even relevant for business?" Lets look at the numbers.
Heres what we know. In August of 2020, TikTok made public that it has a hundred million active users just in the U.S. alone.
And its estimated that TikTok has over a billion users all around the world.
Lets look at the U.S. and lets look at the percentage of users on the app, all divided by their age groups. Not surprisingly, the largest group on TikTok is the youngest demographic.
Im talking 10 to 19-year-olds. After that is 20 to 29-year-olds, and thats about 29 and a half percent of the users.
Then we have my group, the 30 to 39s, and thats 16.4% of users.
Then we have those who are 40 to 49 years old, and thats 13.9% of TikTok users.
And then we have 50 plus, thats 7.1% of users.
So we know that the U.S. has a hundred million active users.
And we also know that 67% of users are over 20 years old.
So that means there are 67 million people just in the U.S.
who are adults, who have money to buy things. If you think about it, the population of the United Kingdom is also 67 million people.
So think about the UK, 67 million people.
They are all potential customers for your business.
Therefore your customer is on TikTok. I rest my case.
Now I know what youre thinking. Elise numbers are great, but show me some proof. I have proof for you. Meet my student Lonnie, who is an artist.
Lonnie went from making about a thousand dollars a month in sales to over $15,000 the very next month - selling his art all through short-form video marketing, like TikTok and Reels.
Hear it from Lonnie himself.
Hi, my names Lonnie. I go by lonniedraws. I make artwork and apparel.
Before Videos Vault, I knew that getting on camera is going to be important for my business. But, two things, I was afraid of going on camera. And also, I kind of didnt know how all the editing worked, particularly in TikTok.
Videos Vault is going to give you a lot of ideas on how you can use videos, specifically topics, but its also going to give you those important logistical things you need to know, like how to get good lighting or how to get good sound.
So obviously now that Im using videos, my income has gone up. Thats great.
But more importantly, I get comments from people in my DMs or in comments and say, "I really look forward to watching your videos." And thats really important for me. So heres my advice, Videos Vaults going to give you a lot of information on how you can use video and video marketing in your business.
But its going to give you a comfortability on the platform so that you can have fun with it, and thats when youre going to see your sales grow.
But Im not done yet. Ive got even more numbers for you. On average, people spend 52 minutes a day, A DAY, in the TikTok app. Yeah. Their attention is on TikTok.
In terms of its global impact, TikTok is currently available in 154 countries and in 75 languages. TikTok is so impactful on pop culture that when a song trends on TikTok, its also likely to trend on Spotify.
This again illustrates the true influence of the platform.
And last but not least, TikTok has the highest engagement rate per post compared to Instagram and YouTube. Because were probably numbered out right now.
Im just going to point and show you the average engagement rate for micro influencers.
And here you can see the average engagement rates for mega influencers.
The next question I bet youre thinking is, "How do I use TikTok for business today, right now?" TikTok itself has said it best: think like a marketer, act like a creator. To act like a creator, you really have to ask yourself, "How can my brand be human?" Especially when were talking about social media channels and were not actually interacting face-to-face.
How do I bring that human element to my marketing? Well, TikTok as a platform has tons of tools and features to really allow you to show so many different sides of your personality and to tap into your creativity. This is what TikTok wants you to do.
To show up as a brand and not show up the same way you always have.
To not do the same thing youve always done.
TikTok is a place of inspiration for you to create, to experiment, and to put yourself out there in a whole new way.
That might sound scary, especially as a business owner, but know this - TikTok is very active in recruiting businesses to its platform. Its hosting events like the For You Summit.
And its also recently launched ads, so you as a business can run ads.
When it comes to using TikTok for your business, the second thing I want you to keep in mind is that youll need to embrace entertainment, no matter your niche.
In fact TikTok said this about entertainment.
"It doesnt matter what industry youre in or how big your business is or what youre trying to accomplish.
We really think every brand today becomes successful through the quality of entertainment that surrounds the brand. As they say, if youve been in the business of making ads, youre now in the business of making entertainment." Why is this? Well, when you look at the hashtag views on TikTok, entertainment is the biggest category. After entertainment, the second most popular category was dance content. But lucky for you, I teach you on this channel, how to grow your business on social media without dancing.
Because thats not what I do either. Just for kicks, here are a few more big categories on TikTok. We have pranks, fitness and sports, home reno and DIY industry, beauty and skincare, fashion, recipes and cooking, life hacks and advice, pets, and the outdoors.
If your niche is in or around any of those topics, what are you waiting for? You should be on TikTok.
Third thing to keep in mind here is dont be afraid to dig in and do a little research on TikTok. When you first join TikTok, you can totally just be a voyeur.
Look at the topics and the type of content that people are talking about.
Real things. Look at how it applies to or impacts your brand.
And of course, look at your niche on TikTok, look at the kind of content that real people and other brands are already creating. Just because theyre there creating content already, it doesnt mean its too late for you. In fact, TikTok is designed to be an app where you look at a video, you get inspired and you make your own version of it.
That means you dont have to reinvent the wheel. So look at your industry, look at what kind of content people are creating, and then remake your own version of it. It can be just that simple. Okay.
If youre with me so far, I bet the next question youre wondering is, "How do I make a good TikTok for business?" Here are the elements of a great TikTok video. One, keep it simple. Good lighting, good quality, and one topic or objective. Number two, encourage people to watch your entire video, whether its 15 seconds or 60 seconds, by having a storyline.
Be entertaining, build in some drastic transitions, or have a surprise or a hook or a payoff at the end.
Now Ive done some of this brainstorming for you. In fact, Ive created a free guide that includes six TikTok videos that you can make for your business, including some how-to steps as well. So for this guide, head to elisedarma.co/tiktok. Grab it today. Its free.
The third element of a great TikTok is to talk fast and to edit fast.
I know its kind of a weird topic, but I do notice a trend that with the TikToks that show on my For You Page, there are often really fast, short edits in between sentences.
Meaning sometimes the persons even overlapping on their sentences and theyre generally talking quite quickly.
Now that could be because people are trying to squeeze in their information into 15 seconds.
But I also think its because people just have short attention spans.
So if you can catch their attention quickly and keep it going by moving and talking quickly, I think your TikTok will have a better chance at going viral.
When it comes to making TikToks for your business, the second thing to consider is how can you create content that allows others to tell their story or create content through your brand? What does that mean? The best way to do this is to create an audio.
An audio that can easily be shared and reused by other accounts.
It can be an audio where youre talking and you call out your target market.
Something like, "Hey moms, show me a picture of your favorite child.
Show me your favorite room in the house." Something like that.
So it could be a talking-based audio, or it could just be music or creative sound.
Take NYX Cosmetics for example.
They made an audio clip that didnt force their brand into it.
It was basically a creative asset that allowed others to tap into what they started and riff off of it.
So you as a business owner can totally do that for your brand and niche as well.
The third factor to consider when youre making TikToks for your business is a relatively new feature. When you have a creator account, you can turn on something called Q&A.
This is TikToks way of making it easy for you, as a business owner, to engage with your audience.
What Q&A does is allow people to submit a question to you on your TikTok profile. You can then take that question and answer it back in video format.
So voila, there you go.
Answer the questions that you get submitted to your profile, and youve just created TikTok content.
This is great for you as a business owner, because a.
You dont have to think about what kind of content to create.
And b.You can answer questions that are holding your audience back.
You can answer things that will help them get off the fence, which generally means sales. There we have it.
The State of TikTok for Business Address is complete.
If youre just slightly more curious now about using TikTok for your business, then yay I have done my job! And secondly, I want to introduce you to something thats going to save you hours of time, especially when it comes to brainstorming what videos to make for your TikTok to actually grow your business. What Im talking about is called Videos Vault.
Videos Vault is a program I made that gives you 300 video ideas for your TikTok or your Reels, if you prefer, that will actually grow your business.
The ideas are categorized by what you offer, whether its coaching, services, or products.
This is an amazing product thats currently priced at under a hundred bucks.
Such a steal of a deal. If you want to check it out, head to videosvault.co today, and Ill leave the link right below this video.
To ease and revenue. Ill see you in the next video.
Thanks for watching todays video on TikTok for business.
If you liked todays training, dont forget to subscribe and hit the bell so that you dont miss any future trainings, just like this one.
Elise Darma: TIKTOK FOR BUSINESS 2021 - Business Services