? 10 Social Media Trends in 2021 To Capitalize On Before Its Too Late - read the full article about digital marketing trends, Digital Marketing and All digital inbound channels from Future Business Tech on Qualified.One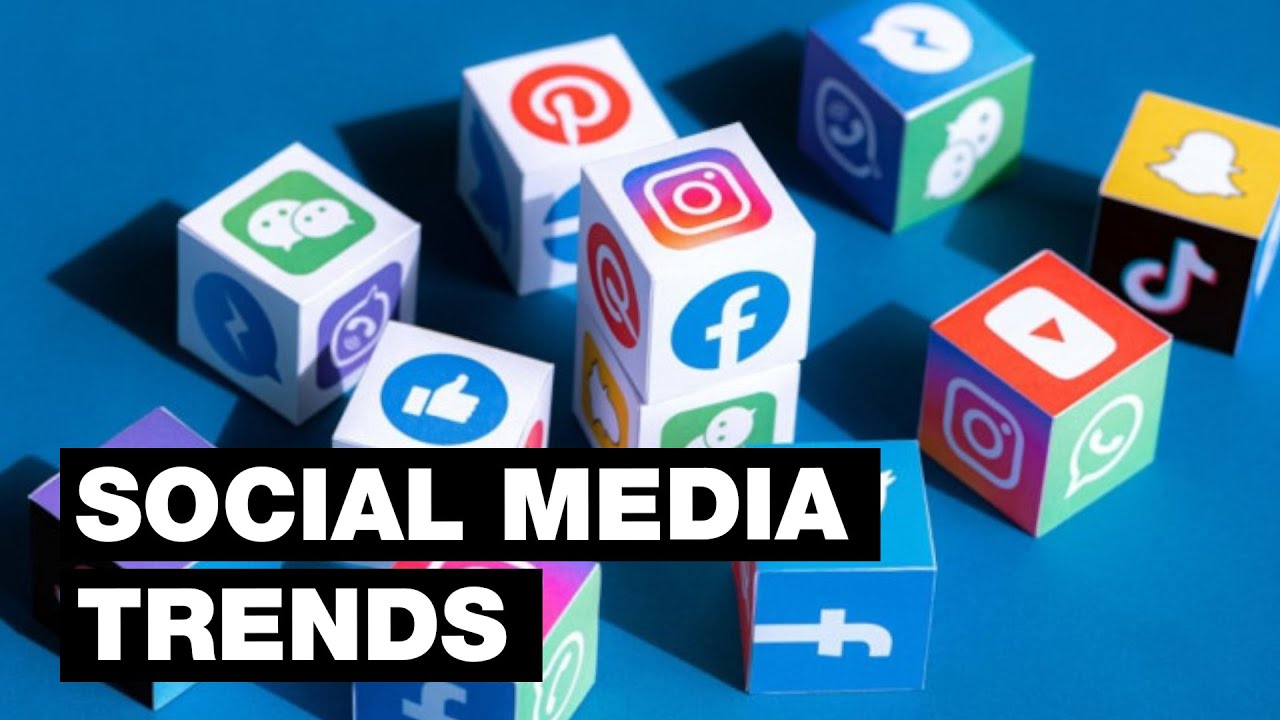 I'm going to discuss 10 social media trends for you to capitalize on. And make sure to stick to the end for some of the best reports that can make a big difference in your business.
All of that and more coming right up.
1. Virtual reality will become more popular on social media In 2021 and 2022, we'll likely see virtual reality gaining much more popularity on social media platforms as these platforms release and integrate this technology.
Facebook is taking a lead in this area with the release of its new Facebook Horizon, which lets you explore virtual worlds where you can connect with people across the world, participate in fun challenges, and even create your own virtual worlds. All you need is an Oculus VR headset to use it.
As of this recording, Horizon is in the invite-only beta phase.
2. Social Media Commerce will continue to grow Facebook and Instagram make it easier than ever before to let consumers buy products without ever leaving those platforms.
Facebook Shops lets you set up a shop that people can browse and lets people buy your products. You can already see brands like ThreadBeast setting up these types of social media storefronts.
Likewise, Instagram Shoppable posts allows you to add your products to your Instagram posts and enable easy checkout without ever leaving the platform.
These are perfect tools to increase your sales because 54% of social media users research products using social media. Not only that, these tools simplify and shorten the customer journey and reduce abandoned transactions.
3. Social Media Communities are Exploding in Popularity Social media communities are basically social groups created by brands to provide a networking platform for their customers. These are usually private groups that like-minded people can join to talk about their shared interests.
Facebook Groups in particular are more popular than ever with over 1.8 billion people using them. And there are tens of millions of groups on Facebook.
This is one of the biggest advantages of Facebook Groups. Whenever you post on a regular Facebook page, only 5.5% of your audience might see that post. If you create a Facebook group, your post in that group will reach a considerably higher percentage of people in that group.
Brands can also utilize their social media communities like Facebook Groups to announce new products, seek customer feedback, and gain valuable customer insights.
4. More brands are using live streaming Due to lockdowns in 2020, Facebook and Instagram saw a massive increase in live streaming and it's likely here to stay since people are so used to them.
Some of the most important use cases for live streaming are Q&As, tutorials, making important announcements, hosting challenges, hosting shopping events, and more.
At the moment, the most popular platforms to stream live events are Facebook, Instagram, Twitch, Twitter, and of course, YouTube.
5. Video Content Will Dominate Early in 2020, HubSpots Not Another State of Marketing Report found that video was the most commonly used marketing content — and the second most engaging content type on social media.
https://www.hubspot.com/state-of-marketing?_ga=2.134249329.1099203190.1626114852-375867262.1625001036 And according to a Cisco study, by 2022, 82% of all online content will be in the video format. This clearly shows how important it is to start utilizing video content to stay relevant on social media.
6. Influencer Marketing Will Continue to Rise Influencers can help marketers reach large numbers of potential customers. And using influencers is usually cheaper than running paid ad campaigns.
According to a report by Morning Consult: • 72% of Gen Z and Millennials follow influencers • Influencers are more trusted as spokespeople than celebrities: 50 percent of Millennials trust influencers they follow on product recommendations, compared to 38 percent for their favorite celebrities.
Many companies aren't just working with 1 or 2 influencers at a time, they're working with whole networks of small, relevant, niche influencers. This approach is becoming more popular because working with niche influencers can have a much higher return on investment than working with one celebrity for an endorsement deal.
Also, influencers are even more valuable when they actually use those company's products on a normal basis and they can provide how-to videos and demonstrations in regards those products.
7. The Growing Need for Social Media Chatbots Many brands don't have the ability to provide 24 by 7 support for their customers. With AI-powered chatbots integrated to social media pages, customers can get answers to their questions at any time of the day.
ManyChat is an example of a chatbot service that connects to Facebook messenger and Instagram.
8. "Local Targeting" Will Become More Prevalent Local targeting became more popular in 2021 and that will continue in coming years.
Local targeting occurs when local brands geo-tag their social media posts and stories to reach their target customers.
Instagram already allows people to look for posts and stories that are closest to them, which allows local brands to be more discoverable. Additionally, Facebook, Twitter, and Instagram promotions enable businesses to target audiences from a specific geographic location through their IP addresses.
9. Stories are Still Growing in Popularity Peoples' attention spans are shorter than ever, and they enjoy short and engaging content in the form of photos and short videos. That is why Instagram Stories are becoming more and more popular year after year.
According to a recent report by Hootsuite, 64% of marketers either have already incorporated Instagram Stories into their strategies or they plan to go that route.
10. The Traditional Social Platforms Will Continue to Dominate Traditional social networks such as Facebook, Instagram, Linkedin, and Twitter still dominate the social media space, and it could stay that way for a few years.
TikTok experienced decent growth over the last couple of years, but it's usage is no where close to the other platforms yet. It only grew from 5% to 9% when it comes to total usage across all social media platforms over the last year according to this report from Social Media Examiner.
Reports I highly recommend the following reports on social media trends: • Social Media Examiner's Social Media Marketing Industry report • Hootsuite's annual Social Trends report • And Morning Consult's Influencer Report about Engaging Gen Z and Millennials You can find links to each report in the video description below.
Thank you so much for watching this video. If you want to find out about the best social media marketing tools to use for your business, make sure to click the video to the right.
Future Business Tech: ? 10 Social Media Trends in 2021 To Capitalize On Before Its Too Late - Digital Marketing