In the power industry, intelligent electronic devices (IEDs) are integrated microprocessor-based controllers for power system devices such as circuit breakers, transformers, and capacitor banks.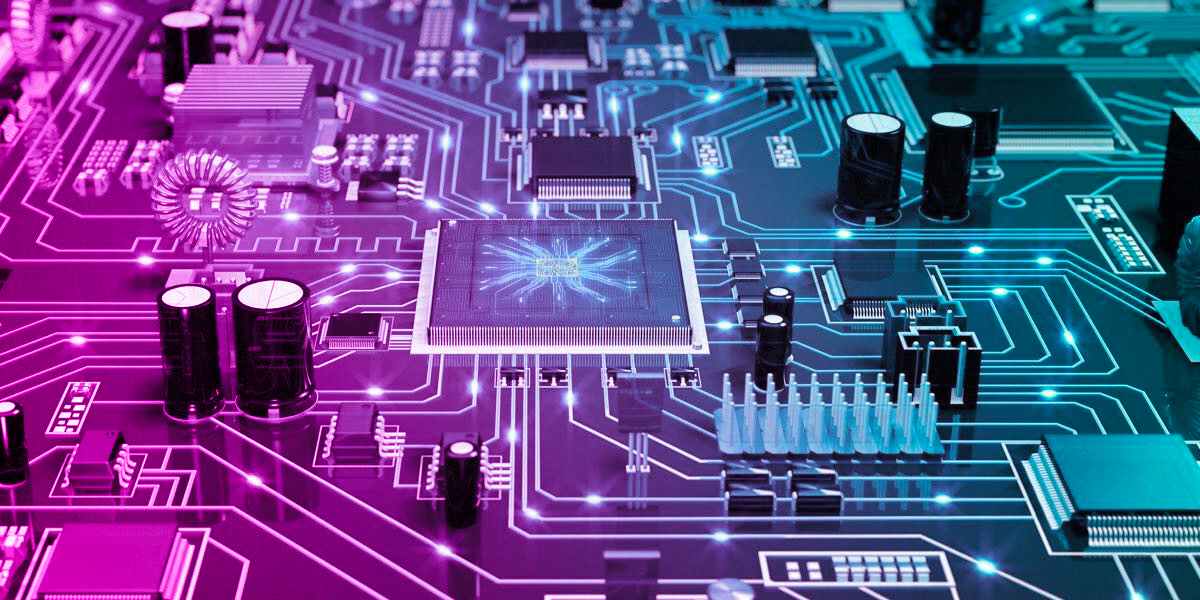 IEDs can receive data from sensors and power supplies and issue control commands such as: B. Trip the circuit breaker or raise or lower the tap position to maintain the desired voltage level when detecting voltage, current or frequency anomalies.
Intelligent Electronic Device in power industry
Common types of IEDs are protective relay devices, tap changer controls, circuit breaker controls, capacitor bank switches, reclosing controls, voltage regulators, etc. This is usually controlled by a config file. Testing configuration files is usually one of the most time-consuming tasks for protection testers. Digital protection relays are primarily IEDs that use microprocessors to perform multiple protection, control, and similar functions. A typical IED may contain about 5-12 protection functions, 5-8 control functions for controlling individual devices, automatic re-closing functions, self-monitoring functions, communication functions, etc. I can do it.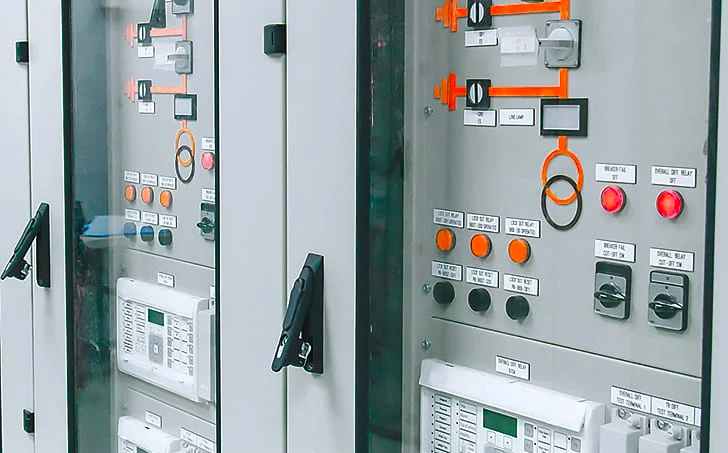 What is Intelligent Electronic Device in power industry
Some new IEDs are designed to support the IEC61850 standard for substation automation, which provides interoperability and enhanced communication capabilities.
IEDs are used as a modern alternative or complement to traditional remote terminal unit (RTU) setups. Unlike RTUs, IEDs are integrated into the equipment they control and provide a standardized set of measurement and control points. This makes configuration easier and requires less wiring. Most IEDs have communication ports and have built-in support for standard communication protocols (DNP3, IEC104, or IEC61850) so they can communicate directly with SCADA systems or substation programmable logic controllers. Alternatively, it can be connected to a substation RTU that acts as a gateway to a SCADA server.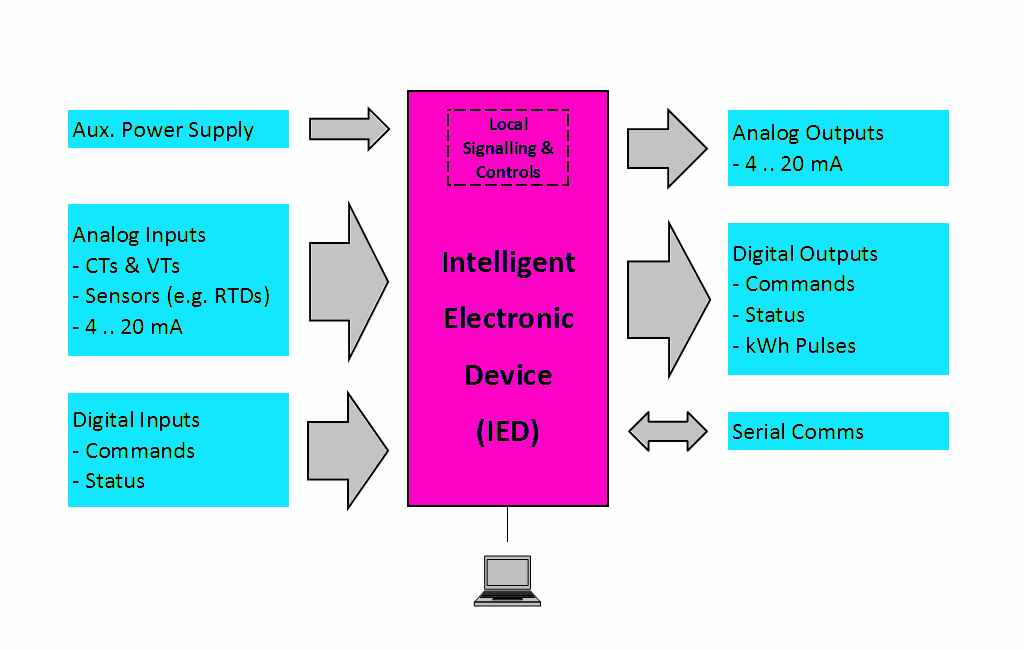 How Intelligent Electronic Device works in power industry
An Intelligent Electronic Device, abbreviated as IED, is defined as a device that incorporates one or more microprocessors. Its main purpose is to send and receive data or control signals to and from external devices. External devices in the overall system are converters, relays, control units, etc.
IEDs are considered an important part of industrial control systems used for advanced energy automation purposes. Therefore, they serve as important components in supervisory and data acquisition systems (SCADA systems) and distributed control systems (DCS).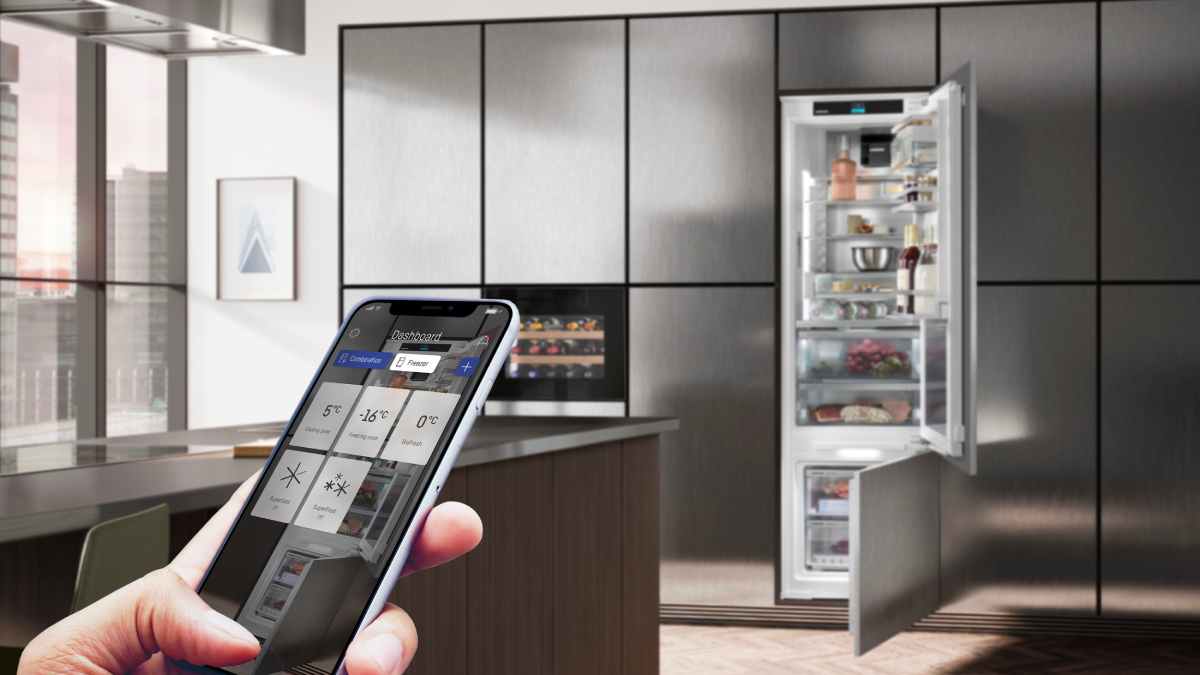 Smart Devices in IoT
Intelligent Electronic Devices in IoT
An Intelligent Electronic Device (EID, or smart device) is an electronic device, usually connected to other devices or networks using various wireless protocols (such as Bluetooth, Zigbee, Near Field Communication, Wi-Fi, LiFi or 5G), that can operate in a somewhat interactive and autonomous manner. Several well-known types of smart devices include smart phones, smart speakers, smart cars, smart thermostats, smart doorbells, smart locks, smart refrigerators, phablets and tablets, smart watches, smart bracelets, smart key fobs, smart glasses and many others. The term can also refer to a device that has some features of ubiquitous computing, including - though not necessarily - machine learning.
Smart devices can be designed to support a variety of form factors, a range of properties related to ubiquitous computing, and used in three main system environments: the physical world, human-centred environments, and distributed computing environments. Smart homes point to the presence of sensors and some detection devices, appliances and a database to manage them.
Smart Devices characteristics
Intelligent devices typically consist of a hardware layer (including a radio that transmits signals), a network layer (through which devices communicate with each other), and an application layer (through which end users transmit commands). These layers often include the following characteristics:
A set of system hardware and software IT resources. This set is usually static, fixed during development.
Dynamic component-oriented resource extensions and plug-ins (plug and play) of some hardware resources.
Remote access and execution of external services.
Local, internal offline execution of a service.
Access to certain external environments: interaction with people, interaction with the physical world and interaction with distributed ICT / virtual computing.
Some ubiquitous computing properties.
Common types of Intelligent Electronic Devices include:
Smart devices with tabs and tablets, which often act as personalised smart mobile devices
Intelligent environment devices.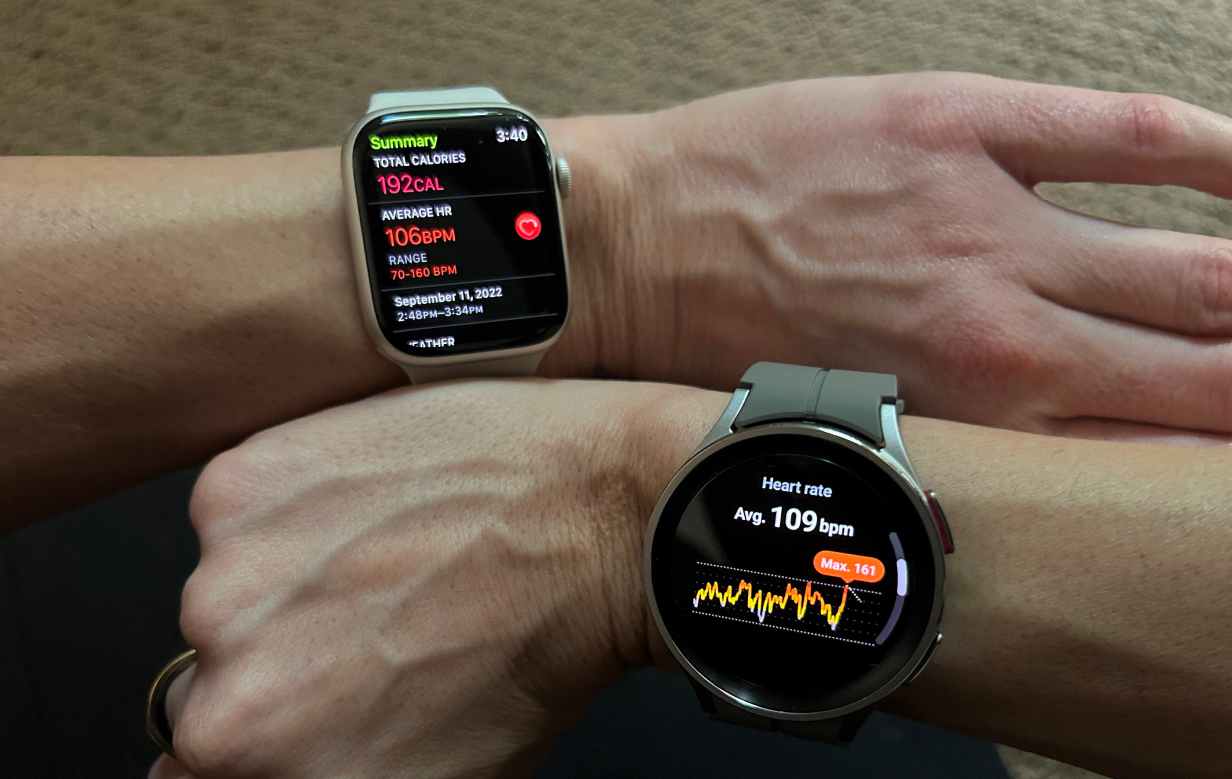 Smart Devices for fitness and health
Smart Devices for fitness and health monitoring
Keeping track of all your health-related changes is difficult. But smart devices are a great help in this respect. The most popular types of gadgets include:
Bracelets. These accessories function as jewellery, but also as health monitors and signal critical changes (e.g. high blood pressure). Often, these devices are equipped with movement control that works during physical activity as well as during passive recreation.
Clock. These devices not only tell the time, but also have a number of additional options, the list of which depends on the watch model. Additional features often include the same options as bracelets, as well as a GPS tracker and limited phone connectivity.
Tonometers. Externally, they are almost indistinguishable from standard blood pressure measuring devices. The difference is that the results of measurements are transmitted to a mobile device. Data control and comparison are made through a special app.
Scales. In addition to weight, the scale will also give an approximate idea of the amount of body fat and water and the amount of muscle mass in the body. Calculations are made automatically and transmitted to the app.
Thermometers. Detects the temperature at a distance, by means of a directed infrared beam. The data obtained is displayed in the form of a number or graph.
All these gadgets are very useful and therefore used by people of all ages. The main criterion for using these smart devices is a direct interest in monitoring changes in the body's performance and a willingness to analyse the data obtained.
Smart Devices: Trends
Modernization of gadgets is traditionally carried out in several directions, with the objectives of improvement usually being the expansion of functionality and facilitation of the process of using the devices. In particular, in 2023, manufacturers of smart devices focus on such aspects:
Simplification of voice control. Gadgets will gradually understand more commands, so that the control process takes less time and does not require additional physical contact with the smart device.
Learnability. The most important characteristic, which implies automatic construction and implementation of any actions based on earlier requests from users. An example would be a climate system that automatically adjusts the temperature to the optimum value based on sensor readings and the property owner's previous actions. Or the audio system automatically changes the volume when a specific time arrives. This also includes the option of sending a signal to a special dispatch centre if the gadget owner suddenly feels unwell.
Reduced size and increased functionality. Manufacturers are striving to create more ergonomic and comfortable gadgets (this does not apply to fixed size devices), retaining their functionality or (ideally) adding additional options.
The gadgets are hypoallergenic and environmentally friendly. The new models have been developed with a focus on hypoallergenic and environmentally friendly gadgets. All new models necessarily undergo stringent tests, the results of which are known to all interested buyers.
The popularity of devices for pets. In the past, people spent a lot of time watching and taking care of pets. Modern smart devices allow to automate this process. For example, a smart feeder takes care of timely pet feeding and sends reports, while collar trackers and video cameras allow you to monitor your pet's movements remotely.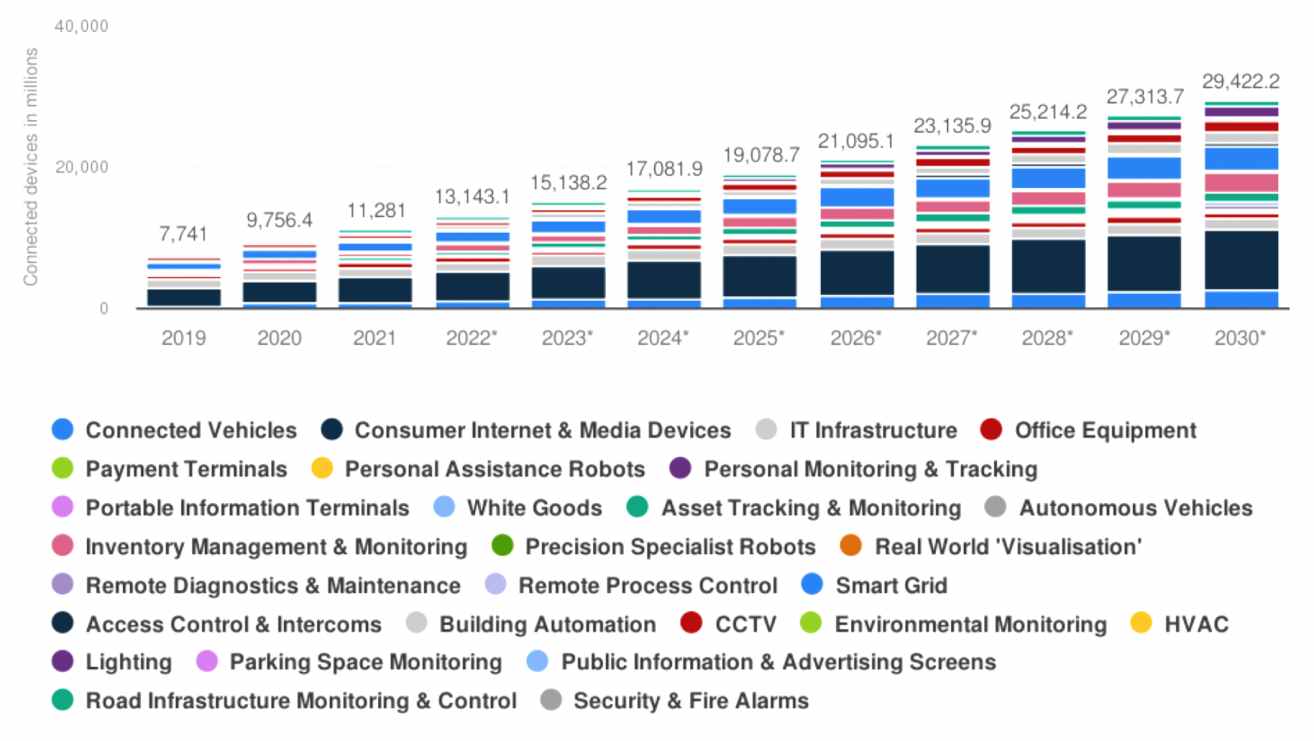 Number of IoT connected devices worldwide from 2019 to 2030, by use case. Sources: Transforma Insights, Statista
An important consideration is the implementation of smart systems at the city level. This mainly refers to the implementation of video surveillance, logistics and communication control projects. It is true that all this is being implemented mainly in developed Asian countries (Japan, Singapore, China), but the widespread spread of smart systems in other countries is a matter of time.
The same applies to the mass adoption of personal mobile gadgets. Many leading companies are equipping key employees with such devices. This solution has become particularly relevant in the logistics industry, where constant monitoring and timely response are of paramount importance.