You need the best music production laptop you can get your hands on to keep up with your audio needs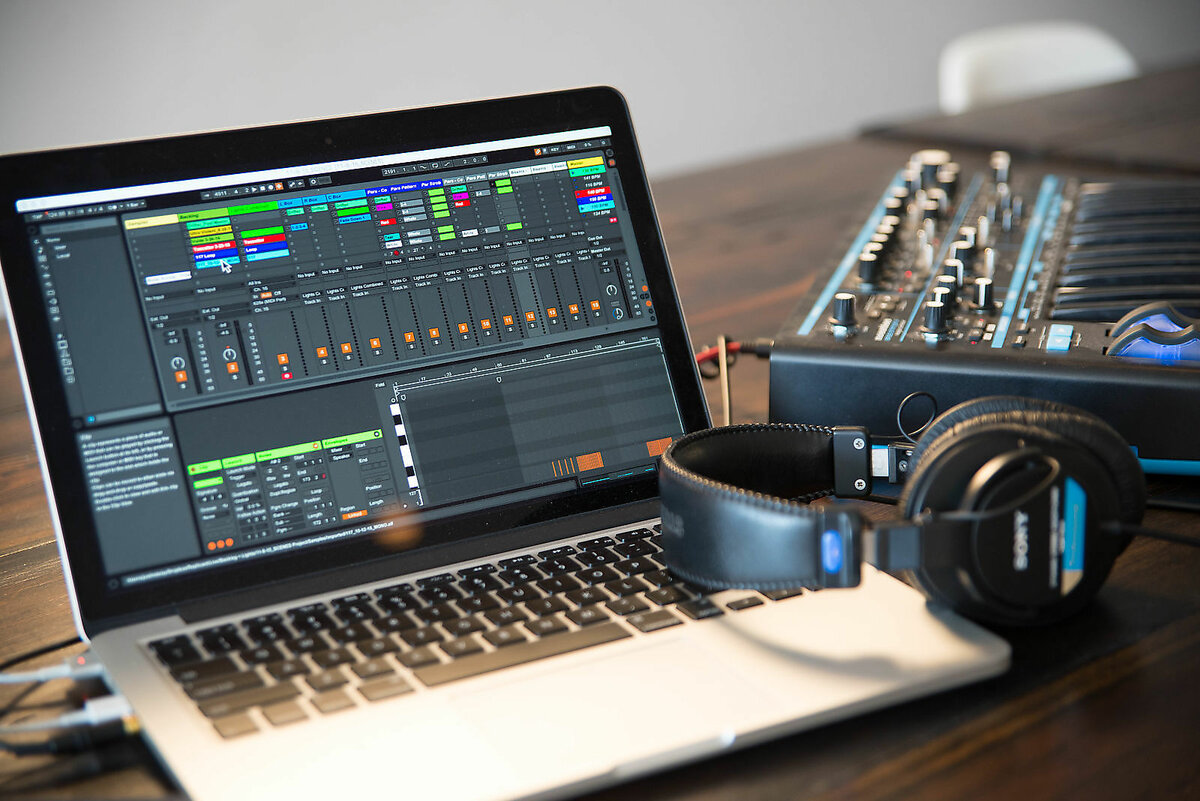 The era of digital mixers, virtual synthesizers and guitar processors has made laptops indispensable at rehearsals and concerts, in a professional and home studio, if necessary, multi-channel recording in the field. In this material we are looking for the best laptop to work with sound.
What to pay attention to
The processor is the heart of a laptop. RAM can be added, hard drive can be changed, ports can be added and an external screen can be connected. But if the processor in the laptop becomes obsolete, then most often the entire platform retires with it. And if we consider that programs for working with sound consume gigahertz with the appetite of a black hole, then it becomes clear that it is the processor that should be looked at first.
The number of cores and their frequency are of great importance. To work comfortably with music applications, you need at least four cores with a frequency as high as possible. A large number of streams will also be sent to the cashier, since most applications have already learned how to work with them correctly.
RAM — there is not much of it, because for plug-ins and sample libraries, RAM is their second course after gigahertz (and sometimes the first). At least 8 GB is needed, and 16 GB is better. It also matters the type of memory (almost everywhere now is DDR4) and its frequency — the larger it is, the faster the samples will load.
A hard drive is ideally an SSD, because it will have to work with a large number of small files. You also need a large volume, because music software eats permanent memory for dessert.
Here you might already think that to work with music, you definitely need a six-core monster for gamers for obscene money. Of course, as a universal workstation, such a one would be very good. But, firstly, the video card is practically unimportant when creating music, only if you do not plan to connect the device to a dozen monitors. Secondly, musical tasks are different, and many of them do not require everything at once and more, but only a couple of well-defined characteristics. Thus, you can make a list of laptops suitable for these tasks.
Apple MacBook Pro 13-inch M1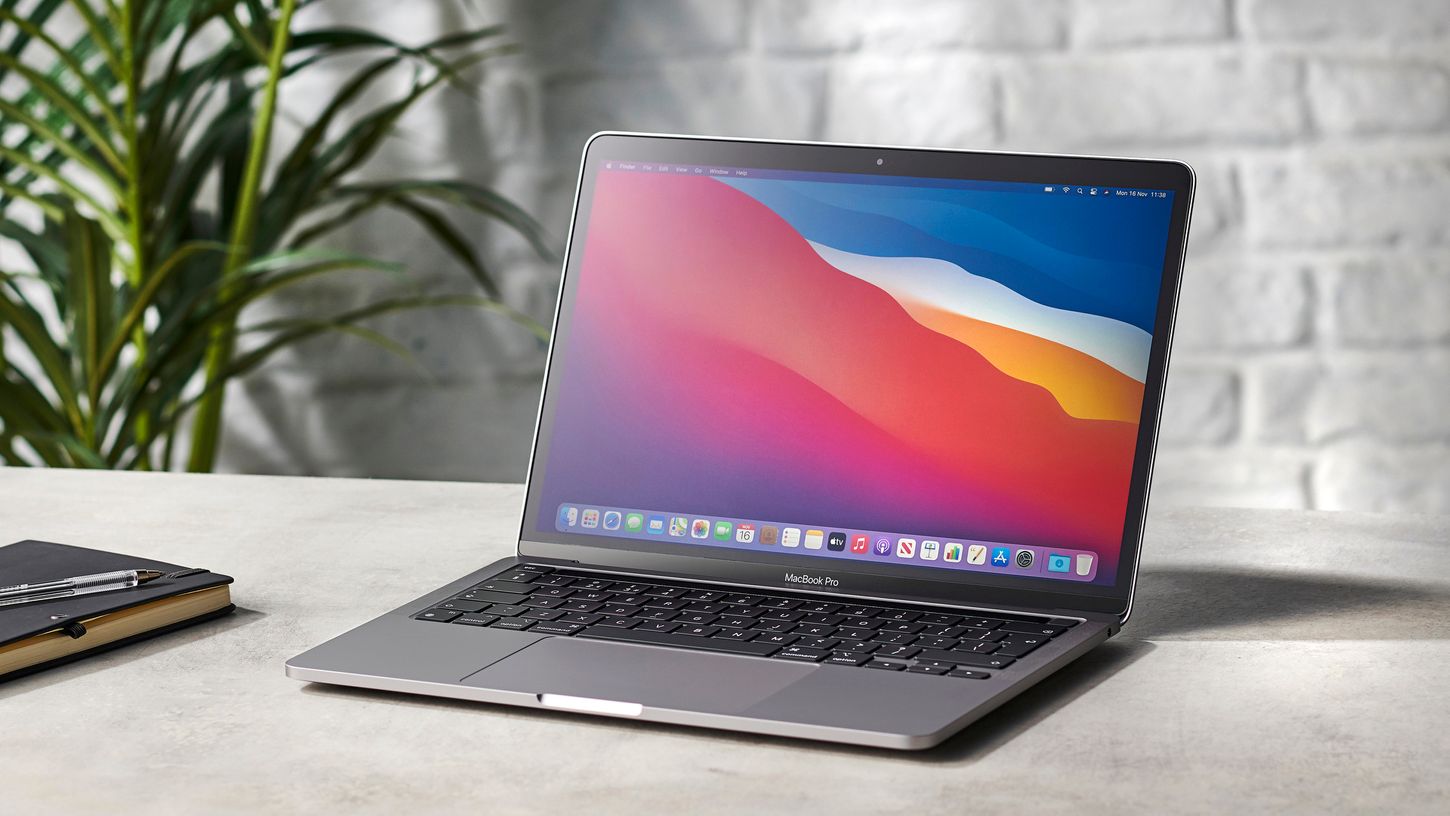 Specs:
CPU: System-on-a-Chip (SoC) Apple M1 chip; 8-core CPU with 4 performance cores and 4 efficiency cores; up to 8-core GPU; 16-core Neural Engine
RAM: 8GB or 16GB memory
Storage: 256GB, 512GB, 1T, or 2T SSD storage
Battery life: Up to 20 hours of battery life
Apple has rediscovered the MacBook Pro series of laptops with the M1 chip, a proprietary processor that was first released in November 2020. The M1 replaces the Intel processors that have been used in MacBooks since 2006 with Apple's own silicon (and an operating system optimized for this purpose). You'll see most working DJs and famous producers bask in the glow of their 2560 by 1600 and 227 pixels per inch MacBook as the M1 processor series is the company's future in action. The fact that these custom chips help extend battery life to 20 hours will be a lifesaver on the road and in the studio. Just remember to maximize when purchasing as they are not user supported and you will definitely need 16GB RAM and 2TB storage if you have the best DJ software with you and your entire library of songs, clips (again) sessions mixing, etc (plus USB-C ports can handle multiple external controllers / interfaces). And if you want to download new sounds on the fly, Wi-Fi 6 and Thunderbolt / USB 4 support is integrated.
Apple MacBook Pro has long been one of the best laptops for working with multimedia content, software development and other professional activities. The new 13-inch model with M1 processor will appeal to all Mac lovers who do not need an overly expensive and large 16-inch MacBook Pro. I have an Apple MacBook Pro 13 M1 2020 on the test.
The new MacBook Pro 13 M1 will cost you from 130 thousand rubles. At the same time, even the initial model became even more powerful thanks to the M1 processor from Apple, when the design remained the same stylish. The problem is that an updated MacBook Air with M1 will be a more reasonable choice for most users. But, what can the Pro version do? Let's figure it out!
The 13-inch MacBook Pro (2020) can be purchased either with a new M1 chip from Apple, or with an Intel Core i5 and Core i7 processor family. But, the Apple M1 is the most productive of these options, and it is helped by 8 GB of fast RAM.
Developing your own M1 processor is a huge step for Apple. Previously, all MacBooks worked on Intel chipsets, but in the new MacBook Pro 13 (2020), Apple M1 is responsible for everything, including working with graphics. In addition, it uses a different architecture from Core i5 and i7 on a single chip, which means that developers need to optimize applications for full-fledged work with M1. Many programs have already gone through this process, including all Apple products.
After the introduction of the M1 processor from Apple, the new MacBook Pro 13 further strengthened its position in the market of laptops for professional work. This 13-inch device is not only compact, but also has incredible performance. Among the disadvantages, only a small number of connectors and the absence of a touch screen can be noted. However, the display itself is of the highest quality, in addition, there is a very comfortable keyboard with a trackpad and a reliable case.
Pros: 20-hour battery life; High-bandwidth, low-latency architecture; Hardware optimized operating system.
Cons: Not all recording software/hardware support M1 yet; Expensive; Processor refresh imminent.
Acer Aspire 5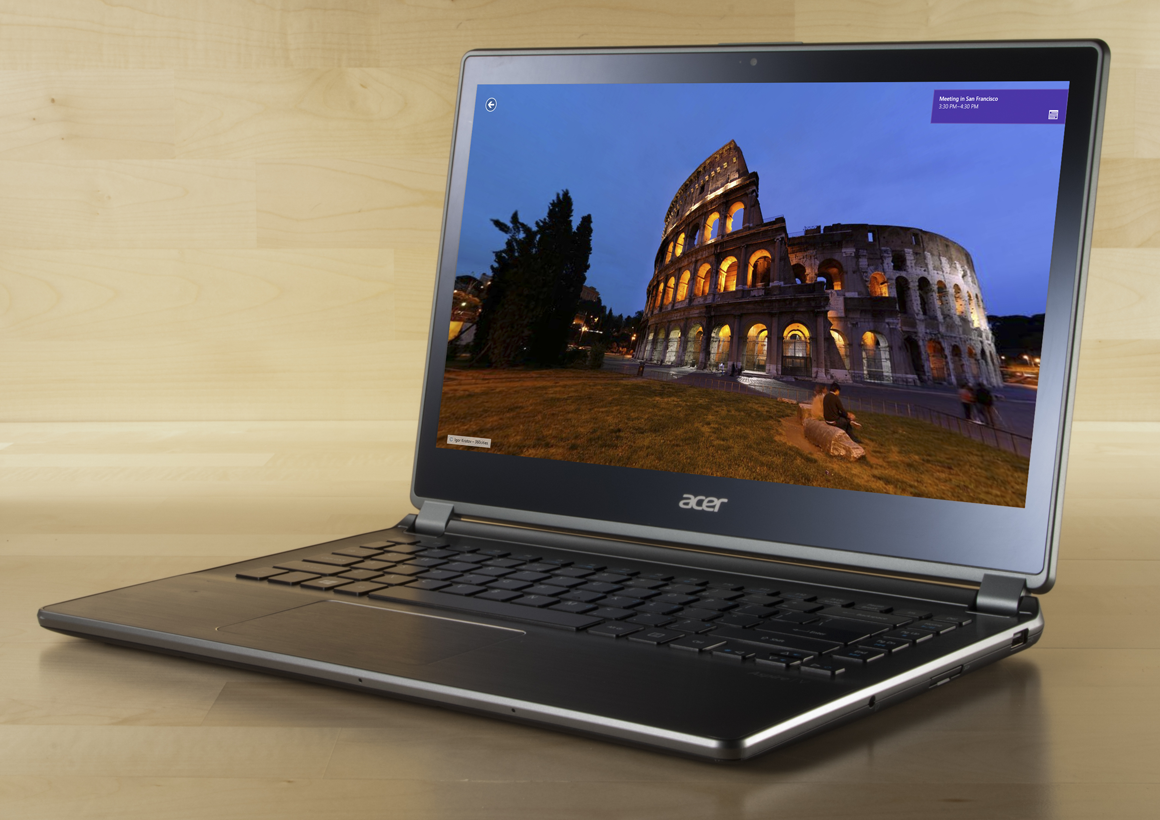 Specs:
CPU: AMD Ryzen 7 3700U Dual-Core Processor 2
RAM: 4GB, 8GB, 12GB, or 16GB memory
Storage: 128GB, 256GB, 512GB, or 1T SSD storage
Battery life: Up to 7.5 hours battery life
The Acer Aspire line includes office laptop models aimed directly at work. In December, it was updated with an eye on Intel processors of the 11th generation, as well as, importantly, the new Iris XE graphics. Unfortunately, the last point is not applicable to the test model, but it turned out to work on a new chip. At the moment, Iris XE graphics, Intel Core i5-1135G7 processor and 512 GB SSD with 8 GB of RAM are installed in the top. The reviewed fourteen-inch Acer Aspire 5 model is located somewhere in the middle of the model range and runs on an i3 chip.
Admittedly, it was the processor that became the main reason to take the laptop for the test. It was interesting to see how the 11th generation of chips from Intel, about which the profile media wrote so actively, will manifest itself.
Not to say that a dual-core solution in i3 format is what I expected, but in fact my stereotypes have been slightly shaken. In the format of a typewriter and working with the browser, in fact, such a processor may well be enough, there are no performance problems. To make sure, you can switch the system to performance mode. Tiger Lake, even using the example of the most basic model in conjunction with 8 GB of RAM, shows quite decent performance, which is confirmed by benchmarks that are not so much different, for example, from AMD's octa-core solution in Acer Swift 3.
If you focus solely on the cost of the test version in the region of 51,000 rubles, it becomes obvious that it has plenty of competitors. There is a ZenBook 14 on AMD Ryzen 5, and a good Huawei MateBook D14, as well as a number of Acer Swift 3 models on Intel 10th generation. If you believe the current prices, then the version of the hero of the review with a 256 GB SSD is ten thousand cheaper, which gives a certain advantage over competitors due to a newer processor.
Microsoft Surface Pro 6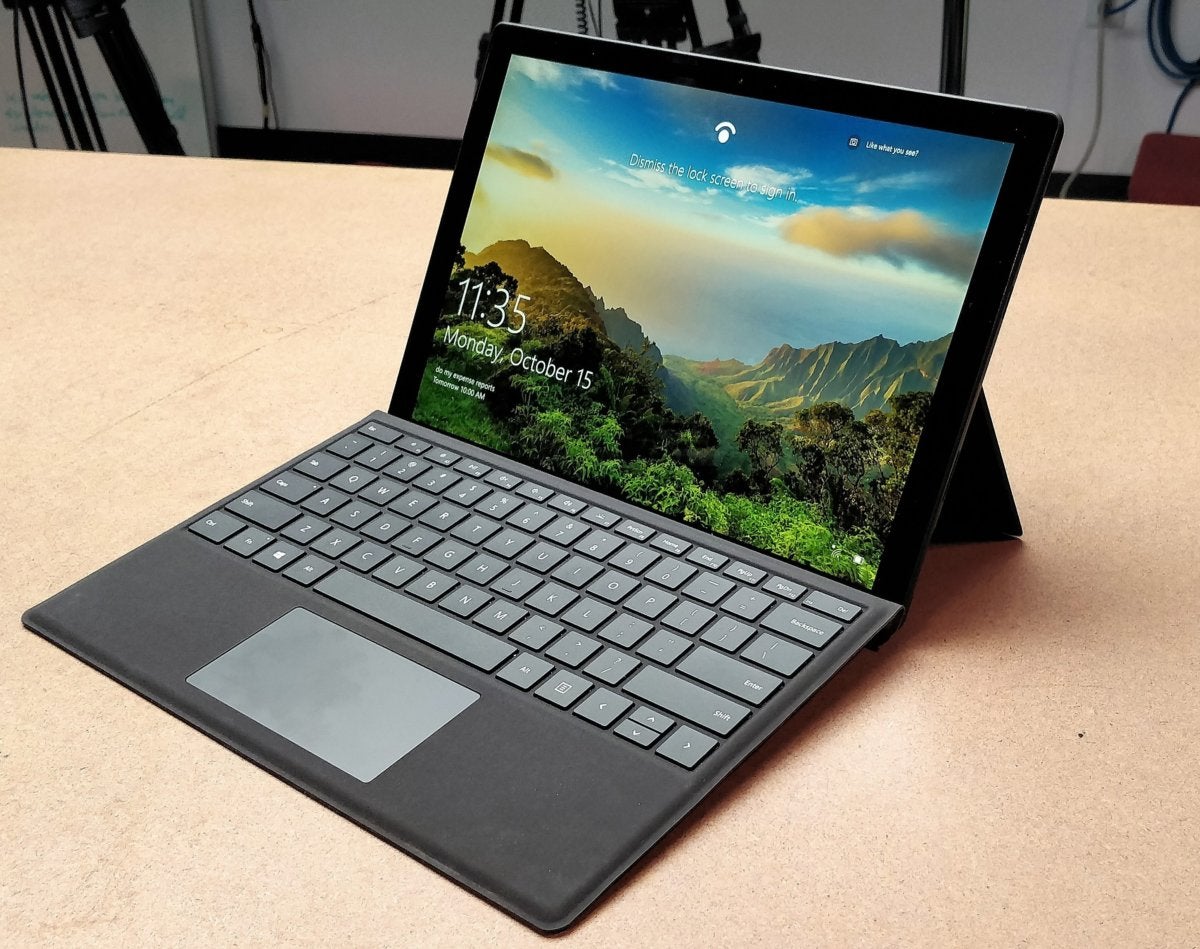 The 12.3-inch Surface Pro 6 display with a resolution of 2736×1824 pixels and an aspect ratio of 3:2 — at least in my opinion — is ideal for a mobile computer. This is smaller than the classic 13.3-inch laptops, so it is perfect, for example, for small photo bags. At the same time, the screen is not so small that it would be inconvenient for you to work on it.
In addition, the 3:2 ratio really makes a huge difference, revealing more content to us and making even such a small display more useful than it might seem at first glance. I know that many people are worried about slightly thick frames around the display, but personally I can't blame the device for this.
Thanks to the thicker frames, it is possible to use the computer in tablet mode, and they do not interfere in everyday life. In addition, the screen has such a high contrast that the system stripes almost coincide with the black frame surrounding the display. It looks really good, nothing stands out.
I believe that all Microsoft Surface Pro really need quad-core processors. This improvement alone has radically changed the way the device is used. Previously, the Surface Pro was relatively efficient, but the dual-core low-voltage processor did not really cope with more complex tasks.
The new Surface Pro 6 has Intel quad-core processors under the hood. In my instance, this is an Intel Core i5-8250U, supported by 8 GB of RAM and 256 GB of internal memory for data. The configuration, to be honest, is average. And yet, for three weeks, Surface had no problems with any of the tasks.
Over the course of three weeks, I noticed a few details that didn't come out right away. First of all, Microsoft Surface Pro 6 heats up a lot under load. This does not cause a noticeable decrease in performance, but long sessions with intensive tasks lead to an uncomfortably high temperature of the case around the camera.
There is also a sharp difference in the performance of a connected computer and when running on battery power. This seems like a typical problem, but in the case of the Surface, the difference struck me more than on any other computer I have recently experienced.
Asus TUF dash F15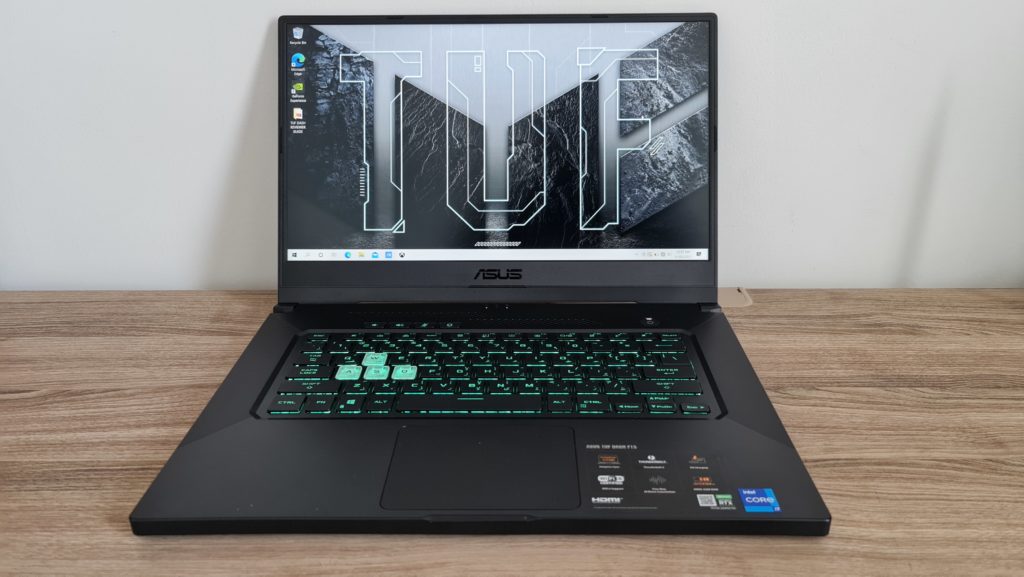 This laptop is presented as a "gaming beast" that is inexpensive, looks "allright" and "drags" any games. However, not everything is as perfect as the advertising slogans say. And we will consider it from the point of view of rational purchase. Is it worth taking the Asus TUF dash F15 for the money that is being asked for it, or is it better to choose another device?
The RTX 3050TI, which is installed in this device, has 4GB of GDDR6 video memory and a frequency of 12000 MHz. This is not bad if you consider the device as a budget. The closest relative is the GTX 1650/1650 Ti, which is much weaker.
The RAM is installed in a single channel and it is soldered on the motherboard. This is not a plus or a minus, but a feature. However, with an increase in volume, the RAM bars will have to be chosen more carefully. It will not work to install the same "whales" from two slats.
The results leave no doubt about the high level of performance and allow us to count on consistently high performance even when working with resource-intensive applications.
Heat removal is carried out from the processor, graphics adapter and power batteries. The fans themselves are optimized to increase performance. For this purpose, the shape of the blades was worked out, and a special composite material was also used.
The air enters the housing through the grilles in the lower lid and is ejected outside on the sides and at the base of the upper lid. Heat dissipation is entrusted to four copper radiators with an increased number of fins.
In the dts Audio application, the user will be able to adjust the presets of the speakers, optimizing the sound for specific tasks.
Razer Blade 15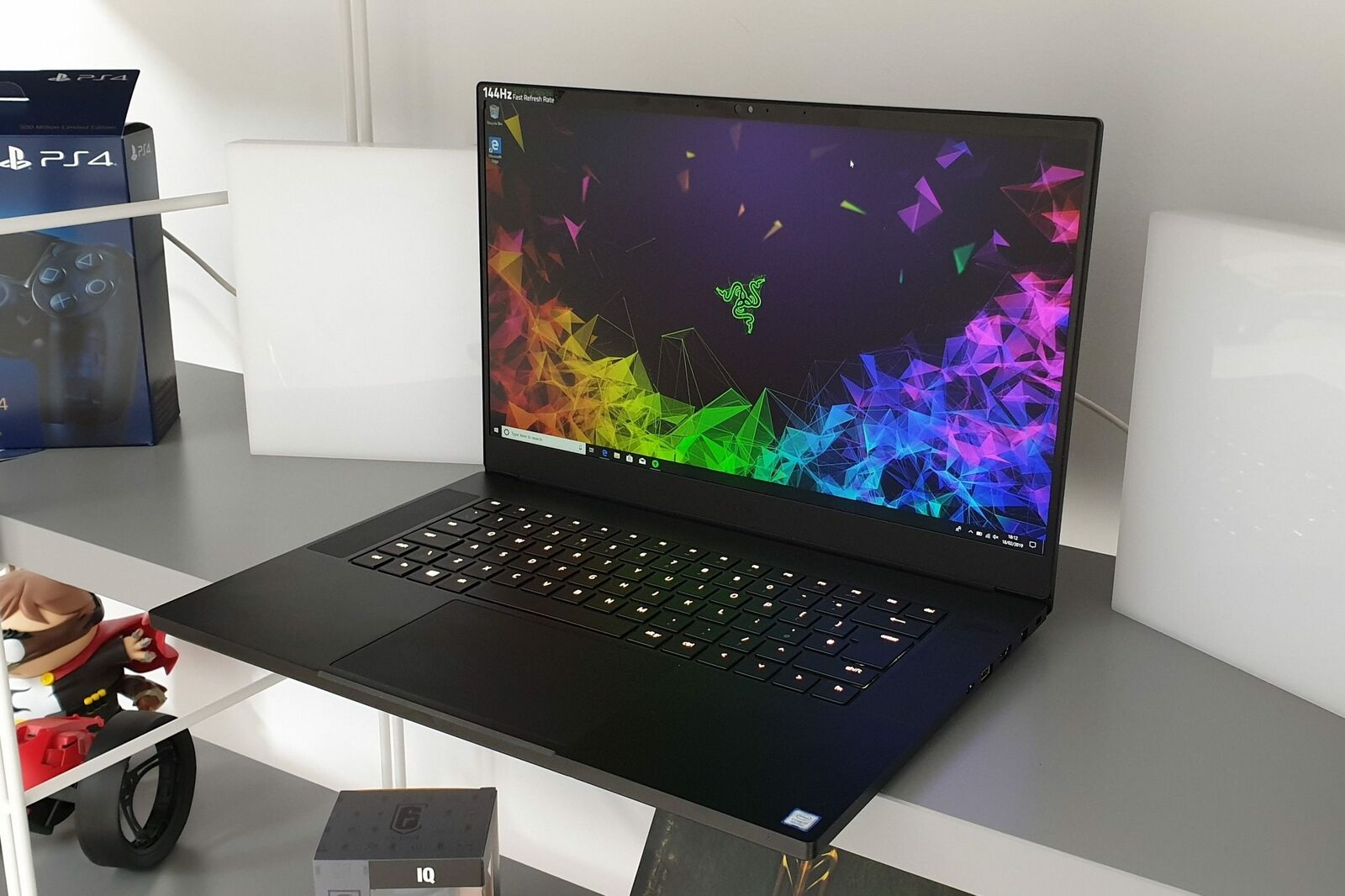 The Razer Blade 15 line is an example of all gaming laptops of the last decade, an example of thin and attractive devices in this category. Razer models had many competitors, so their premium look and high quality have become a tradition. On review, the new Razer Blade 15 Advanced Edition (2020).
The 2020 version of Blade 15 Advanced Edition, received updated hardware and a noticeably increased cost. The tested model has an Nvidia GeForce RTX 2080 Super (Max-Q) graphics card, as well as a display with a refresh rate of 300 Hz. The design has also changed and become better. Not to say that the performance of the Blade 15 (2020) is much higher than the competition, but if the budget is unlimited, you can enjoy premium quality, high speed and a hardy battery.
Razer Blade 15 (2020) has two versions: Base Edition and Advanced Edition. I have described the second one, and both in terms of appearance and in terms of components, these are completely different laptops. The Base Edition is cheaper, and has received weaker hardware.
The basic Blade 15 Advanced Edition (2020) has an Intel Core i7-10875H processor, 16 GB of RAM, an Nvidia GeForce RTX 2070 Super (Max-Q) graphics card, a 512 GB SSD and a Full HD display with a refresh rate of 300 Hz. I also tested a variant in which the same processor, RAM and display, but the Nvidia GeForce RTX 2080 Super (Max-Q) graphics card, and the SSD has 1 TB of memory.
MacBook Air M1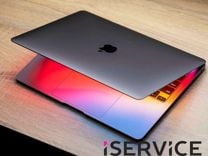 Apple's MacBook Air laptops have always been famous for their highest quality, but grandiose changes have rarely occurred here. However, everything changed with the release of the M1 processor from Apple. Thus, the power of the new Apple MacBook Air M1 ultrabook (2020) has reached a new level.
The new ultraportable MacBook Air M1 laptop appeared together with the 13-inch MacBook Pro and Mac mini, which also run on the M1 processor. Each of these models has become impressive, but the Air is especially good. In terms of price and quality, this is the best MacBook to date. If we also take into account almost 30 hours of battery life and excellent build quality, the model claims to be the laptop of the year.
The main reason for the huge attention to the new MacBook was the M1 processor from Apple. After many years of using Intel chipsets, Apple decided to create its own processors, the first of them was named M1. It is installed in the new MacBook Air M1, MacBook Pro and Mac mini.
As with the iPhone and iPad, Apple has decided to switch to a system-on-a-chip (SoC) architecture. This means that the processor will be responsible for both calculations and graphics processing. The SoC also includes other elements like system memory and a data storage controller.
There are two basic versions of the MacBook Air M1 (2020), although each of them can be configured independently. Prices start from 100 thousand rubles, which is not so expensive if you take into account the quality, power and characteristics of ultrabooks. For this money, we get a productive M1 processor, 8 GB of RAM and a 256 GB SSD. In the initial version, seven cores per graphics are allocated for the M1 chip.
In terms of performance, the Apple MacBook Air M1 is an outstanding laptop. Performance tests only confirm this. In Geekbench 5, the laptop scores 1730 and 7580 points in single-core and multi-core modes, almost as good as the MacBook Pro and leaving far behind the closest pursuers on Windows. The latest Dell XPS 13 showed 1500 and 4500 points, respectively, and HP Spectre x360 15 – 1200 and 4940 points.
The advantage in multi-core mode is especially striking. Of course, all this is due to the increased number of "large" cores in M1. The separation from the 2019 MacBook Air on the Intel i9 processor is also surprising. MacBook Air devices have always been outsiders among Apple laptops in terms of performance, but now they are not inferior to the MacBook Pro series.
Dell XPS 13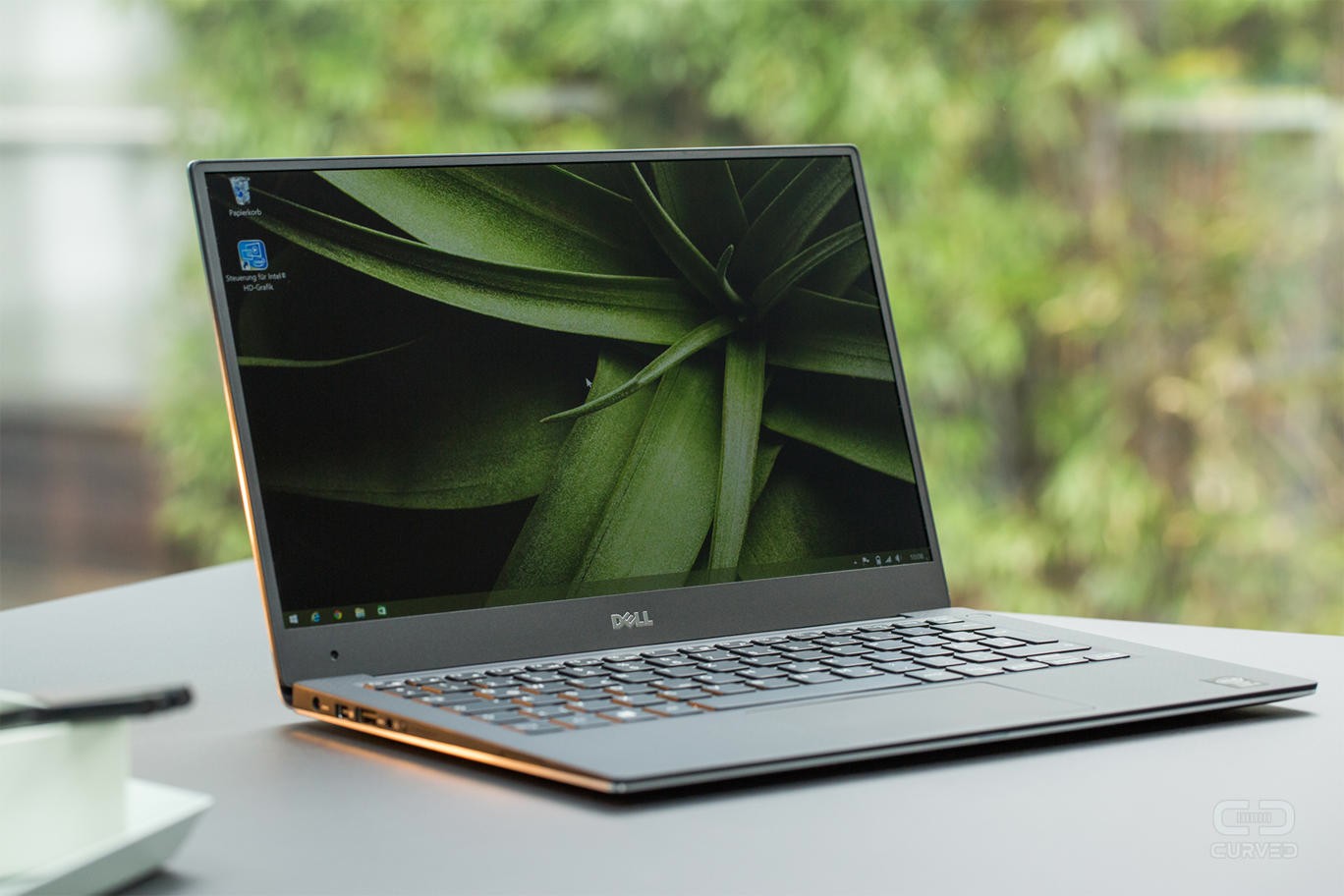 The updated Dell XPS 13 (2020) is not trying to achieve leadership with revolutionary and innovative solutions. The model tries to stay on top by strengthening its already strong sides. Given the presence of competitors in the face of HP Spectre x360, Surface Laptop 3 and Lenovo Yoga S940, Dell will not be easy.
No ultrabook with such a form factor seemed so big visually. The thin metal case looks very stylish and at the same time provides high portability. However, after opening the case of this Dell, a large keyboard and a stunning InfinityEdge display will appear in front of us.
In addition to the size and shape, the quality of the screen is impressive. 4K content looks incredible even when running regular programs, and if we talk about watching Netflix or YouTube, here XPS 13 (2020) has almost no equal. The only one who surpasses him in this is the HP Spectre x360 13 with a 4K AMOLED display, but it is unlikely that you will be dissatisfied with the Dell model.
Technical indicators confirm this. The contrast ratio is a decent 1708:1, and the color coverage is 99% for sRGB, 73.7% for Adobe RGB and 79.2% for DCI-P3. The brightness can be changed to 360.7 nits, which is also good. Even if the Dell XPS 13 (2020) display cannot be unconditionally called the best on the market, it is very close to this. In terms of display, Dell consistently holds the bar high and meets expectations.
As with most premium ultrabooks, the Dell XPS 13 (2020) has the latest tenth-generation Intel Ice Lake processor. In the most expensive assembly, this is the i7-1065G7 along with 16 GB of RAM, as well as a 512 GB SSD with a 4K display (there is a choice between a touch and a conventional option). This model will cost from 160 thousand rubles.
In addition to excellent hardware, Dell XPS 13 (2020) is able to boast an audio system. The speakers here are surprisingly good, especially considering their size – the sound quality is excellent even at the maximum level, and the volume is really high. Audiophiles will notice the lack of bass and their depth, it's better in the Surface Laptop 3 – but, again, for a laptop with such a form factor, they are already beyond the pale.
FAQ
How much RAM do I need for music production?
When assessing how much RAM you need to create music, it is recommended that you familiarize yourself with the minimum requirements for popular programs. Leading digital audio workstations (DAWs) and music production software (like Ableton Live 11) work best with a minimum of 8GB of RAM, so while less powerful options may only require half that amount, it should be considered basic. level for making music. It never hurts again, though, so if it's possible to have 16GB of RAM, have 16GB of RAM for optimal performance when making music.
Can you use any laptop for music production?
Any laptop (even children's computers) can be used for some kind of music production, whether it's just recording external and internal sounds or using a basic sequencer. Entire albums managed to be made 10, 20, 30, 40 years ago, when laptops weren't nearly as powerful. Even basic MacBooks come preloaded with a software program called Apple GarageBand, which can be used for music production, while free software programs like Audacity can be downloaded by Mac and Windows users to produce and edit music. If your laptop has a slow processor with little RAM and storage space, it can be a bit time-consuming and frustrating process if you are trying to use the latest software, so you may need to work on smaller projects or opt for older versions of programs.
Summary
No matter which platform you choose, some factors remain the same. When it comes to choosing the best laptop for your home studio, you should pay close attention to the power and memory characteristics. Although the main requirements are a multi-core processor, about 4 GB of RAM and several gigabytes of memory, this is not enough for real applications. Buying based on "minimally recommended" characteristics is a recipe for future worries. Instead, you need a laptop with enough power to handle the latest software and expanding file sizes, with enough battery power to handle any of your future demands.
For DJs or traveling musicians, weight and portability are likely to be another important factor. After all, some of the most powerful laptops with the highest specifications in the world also weigh a lot, and your shoulders will quickly get tired of carrying these giants.