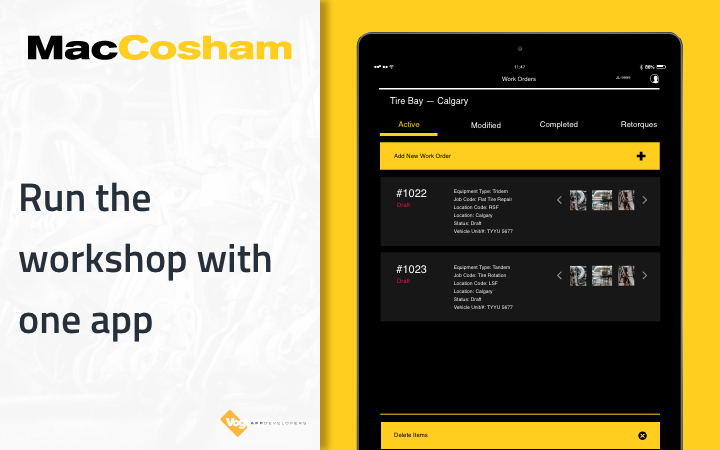 Some details
MacCosham is a provider of rail intermodal terminal services, including lift-on/lift-off of containers and hostler services. 
The Challenge
Develop a mobile &amp, web-based app to house their complete tire &amp, chassis bay operations.
The Solution
Our approach was to present the new app as a tool that allows them to become more efficient &amp, increase revenues by streamlining internal processes.
Why We
…
Are Not Your Average Mobile Development Company:
Our approach allows our clients to have easy access to our outstanding and collaborative process while we create digital strategies &amp, solutions that add value to your business. Our team works in-office and we never outsource.
Let's find out together how we can meet your unique needs. Contact Vog today learn what we can do for you.