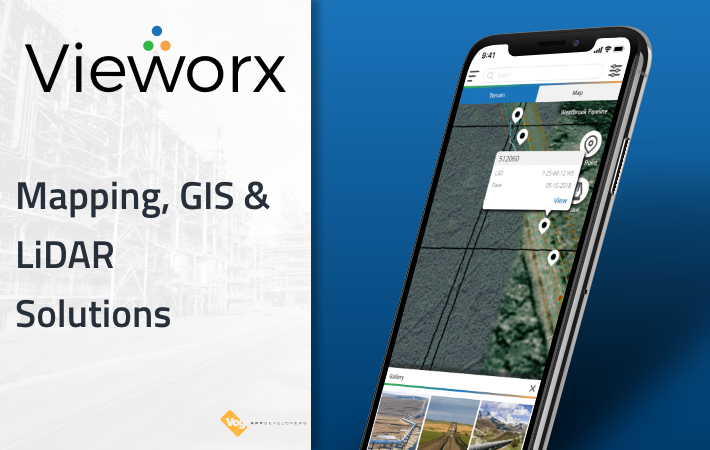 Some details
Originally specialized in construction, Vieworx has expanded its services to include LiDAR collection and GIS applications. We helped Vieworx building an app that converts the files and layers, trying to optimize loading times and processing times for large GIS files (converting 200,000 images and points on a map). 
The Challenge
The previous process was time-consuming and there was the need to
…
streamline the process and have the ability to view the complete data set in the field. 
The Solution
The new platform was created for users to view GIS information that was previously sent via email. Now, customers can log into the interface and see multiple projects with ease.
Why We Are Not Your Average Mobile Development Company:
Our approach allows our clients to have easy access to our outstanding and collaborative process while we create digital strategies &amp, solutions that add value to your business. Our team works in-office and we never outsource.
Let's find out together how we can meet your unique needs. Contact Vog today learn what we can do for you.