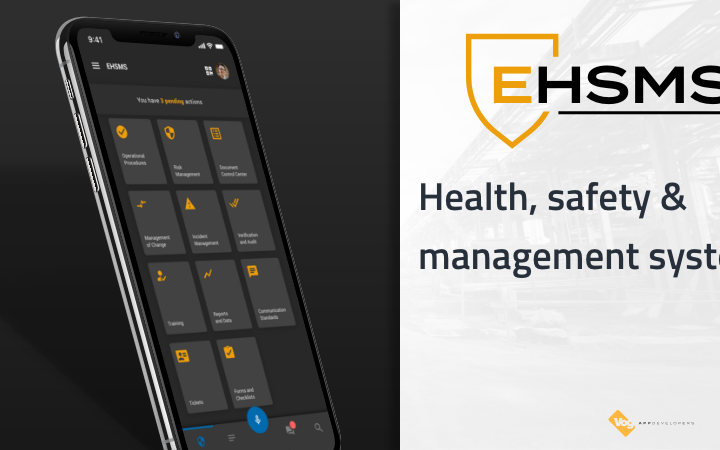 Some details
EHSMS is the best way to enable employees and contractors to quickly access safety procedures, document details, custom reports and review hazard information is already in the palm of their hands
The Challenge
Build a custom mobile app for the Health Safety and Environment industry that meets industry requirements and becomes a tool that not only mitigates risks but also helps planning future actions through
…
documentation and history tracking. The Solution
EHSMS is a robust solution that prioritizes costs, analyzes and mitigate risk, decreases failure rates, monitors progress, maximizes returns, optimizes processes, and increases operational efficiency. A tool that gets your specific needs fulfilled and can be customized according to your business demands.
Why We Are Not Your Average Mobile Development Company:
Our approach allows our clients to have easy access to our outstanding and collaborative process while we create digital strategies &amp, solutions that add value to your business. Our team works in-office and we never outsource.
Let's find out together how we can meet your unique needs. Contact Vog today learn what we can do for you.