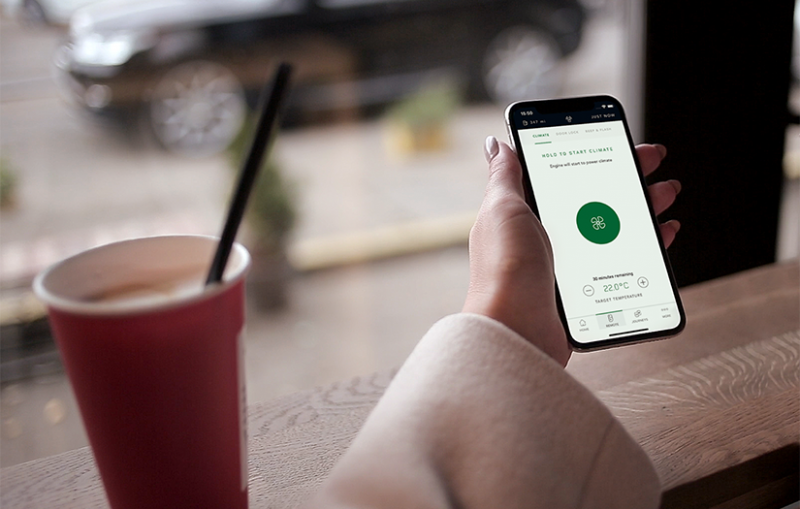 Some details
Challenge 
Two years ago Bamboo Apps participated in the development of the first version of the Jaguar Land Rover InControl Remote apps. Bamboo Apps participated in the redesign project to deliver tech and design expertise that would help to offer car owners an enhanced user experience.
Solution
Since design and usability were the main focus, InControl Remote apps
…
got a new upscale look &amp, feel. Applications were aligned with the latest design trends and user expectations from connected services. JLR and Bamboo Apps teams have also rebuilt architecture of the apps and enhanced their functionality and security.
Architecture rebuilding
For both iOS and Android versions, we implemented a native solution based on clean architecture fundamentals, SOLID principles, reactive approach, and CI/CD. It allowed to reduce dependencies between the layers of the system and make the apps more stable, scalable, and testable.
Design
InControl Remote application was redesigned according to new business logic based on use cases and user stories. Interfaces were reorganized and simplified. The usage of polished graphics, smooth animations, and streamlined navigation made the app',s UX more intuitive, while UI became more engaging.
Enterprise Mobile Development
Native iOS and Android versions of InControl Remote 2.0 were delivered and was ensured the compatibility of the apps with a whole spectrum of mobile devices.
Also, our developers migrated the version for Android to Kotlin, which created a solid base for future updates of the product',s functionality. Reactive approach to the development process also allowed to use the same app layout and design elements across iOS and Android platforms.