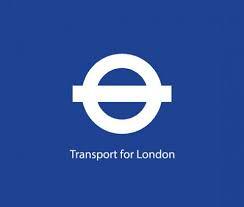 Some details
Transport for London (TfL) is the local government organisation responsible for most aspects of London's transport system.
Ballard Chalmers' solution is a fully bespoke .NET / SQL Server product that deals with a wholesale update of the way the Oyster card is used and the way payments are taken and distributed. 
The most obvious of these, from the customers' point of view, is in the way that contactless payments are
…
accepted at entry and exit gates, allowing them to pay with a swipe of their own debit or credit card. This is just part of what has been achieved. 
The solution also includes:
Revenue Apportionment Engine for the TOCs when a journey is part TfL and part Overground.
A huge matrix and state machine-based calculation engine that covers all possible fares for all routes and calculates server side how much the customer should be charged for each journey.
Provision for payments from credit and debit cards. These are queued and processed asynchronously, using SQL Server Service Broker, as the banks cannot deal with the speed of contactless card swipes at gates.
SQL Server PDW (Parallel Data Warehouse) database for analysing trends in the large volumes of data involved. The data volumes are huge with millions of card swipes per day and billions of records in the databases.
The new Oyster Online website, which will provide a range of additional functionality such as enhanced sales capability, refunds directly to the customer's card or bank account, (radically simplifying the refunds process), change ticket validity online to increase or decrease zones, and manage lost or stolen cards online.
In 2015 Dr Sean Smith, head of the Fares and Ticketing development team at TfL said, "The development of the Oyster card system, with contactless payments and other features, was a massive .NET development, involving enormous data volumes and requiring the best development team. The project was constructed and mentored to use Scrum Agile, while using the Microsoft Scrum templates in TFS to control and log the development process. Ballard Chalmers contributed to the success of this project by supplying critical resources including: TFS build engineers, MVC C# developers, C# messaging and workflow developers and SQL Server development DBAs."