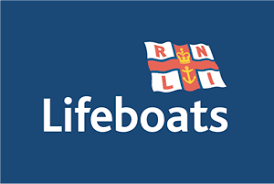 Some details
Situation
Funded by charitable donations, the lifeboat crews and lifeguards of the Royal National Lifeboat Institution (RNLI) have saved at least 140,000 lives at sea since 1824. With 92% of its total income coming from donations and legacies, the RNLI's public facing website is a critical tool for generating awareness and for fundraising. 
The website is based on the SharePoint 2010 enterprise
…
content management system and has many thousands of web pages. It also has a large number of custom extensions enabling it to provide a whole range of services to the RNLI's audience including: details on all lifeboat stations, automated weather updates, membership sign-up and donations.
The RNLI had identified a number of issues with the website including: Users found the donation process too lengthy. 
So the RNLI appointed a creative agency to update the design, and reached out to Ballard Chalmers for help on the back-end SharePoint development. 
In particular it was necessary to speed up page loading times and improve the "donation journey.
A lack of compatibility between the live web servers and associated QA (Quality Assurance) web servers was making deployment of new software and content very difficult, because the behaviour on the live servers was not always consistent with the behaviour on the QA servers. The compatibility differences were between installed Microsoft service packs and cumulative updates, server configuration settings and deployed custom code. 
Solution
In order to address both of these issues the RNLI selected Ballard Chalmers to redevelop the donation web pages and to rebuild the live and QA SharePoint server farms in a way that ensures they are functionally identical allowing reliable software releases to take place.
Outcome
The updated website allows the RNLI to continue and further its outreach, garner donations and educate the public on safety in British and Irish waters.