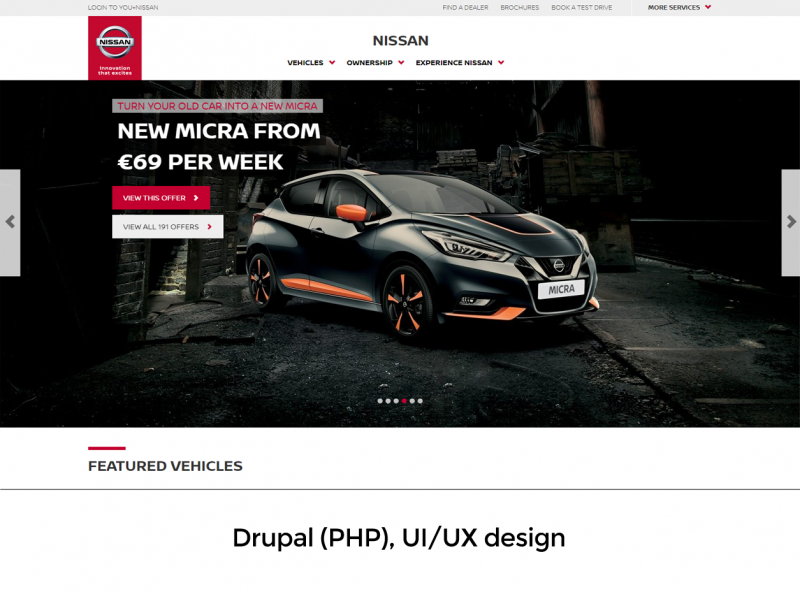 Some details
For Nissan Ireland, we delivered an entire network of websites with a coherent appearance and centralised content management system. The websites are developed to provide a rich set of presentations, tools and communication methods to future and existing Nissan owners.
Visitors are able to experience Nissan vehicles via interactive and well-structured pages,
…
find details about current offers, download specification and brochures, compare features and prices for all models, and enjoy galleries with photos and videos.
We designed and built a set of user-friendly tools that gives the brand more interaction with the users and help them make well informed decisions and manage their finances. These tools include Test drive booking, scheduling Services, calculating Running Costs and comparing old vehicles to the new Nissan models.
More details at: https://www.etondigital.com/portfolio/nissan-ireland/