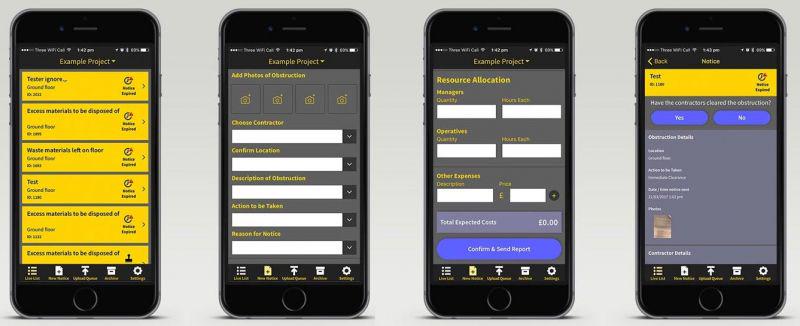 Some details
Premier Waste manages waste disposal arrangements on large construction sites with multiple building contractors. Waste materials, etc., that have not been properly cleared cause obstructions, hazards and inefficiency. Previously Premier Waste's on-site agents completed a paper "obstruction notice" requiring them to clear up, that was physically handed to the contractor. This legacy approach had serious limitations, being
…
inefficient and occasionally resulting in disputes with contractors.
Exploding Phone developed an Obstruction Reporting app which enables Premier Waste Management's agents to electronically document obstruction details. This information, including photographs, is then emailed directly to the contractors as a PDF file. As the nature, time and location of obstructions is centrally stored and managed the possibility of dispute is virtually eliminated. If an 'in-breach' contractor fails to remediate the system uses an escalation system granting Premier Waste the right to clear the obstruction, thus maintain site safety. This service is charged to the contractor generating additional revenue.
The system features a Content Management System enabling off-site staff to manage the overall situation via reports detailing notices raised and outcome. The system also automatically generates a weekly spreadsheet which is used by the accounts department to keep track of notices and raise invoices.