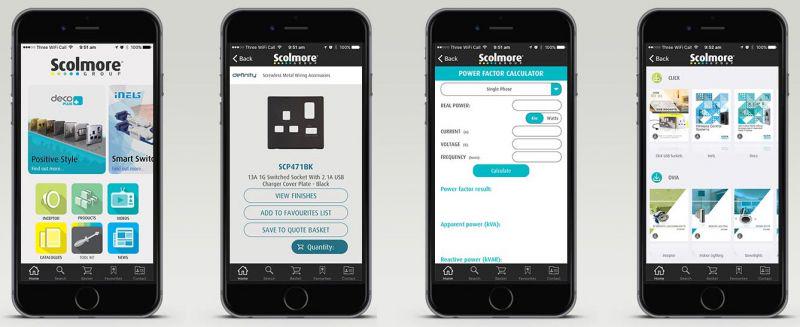 Some details
The Scolmore Group manufactures and distributes electrical wiring accessories and lighting products. Building on a track record of delivering innovative ways to better serve its customers the company recognised that Installation Project Managers would benefit from access to electrical configuration tools and product specifications from their mobile devices.
Exploding Phone was asked to develop an app capable of
…
surfacing product information from the company's database, providing a platform for a range of Calculation tools and enabling users to build and share lists of requirements which could then be shared with wholesalers. Along with core app development Exploding Phone also created a process to reconfigure Sage Accounting data for presentation via the app, and delivered a Content Management System to enable Scolmore to make changes to information published via the app.
Building the app also required the implementation of a robust integration with YouTube's API. Despite the complexity of the project the solution was delivered in less than ten weeks.
Commenting on the project Scolmore's Design Manager stated, "[The Exploding Phone] team has delivered above and beyond our expectations, our app has received a lot of positive feedback and won 'Electrical App of the Year' in the Electrical Industry Awards 2016".