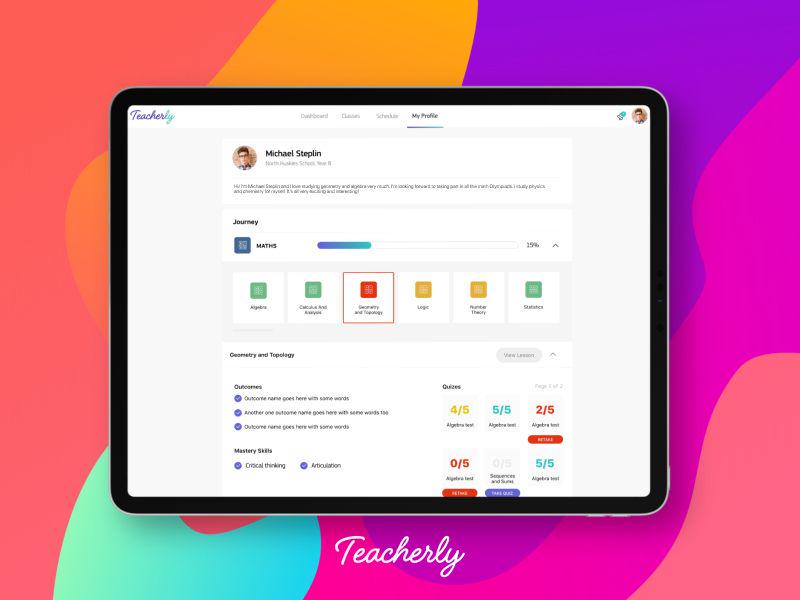 Some details
Our client is an educational technology company based in the UK. It offers a collaboration platform for teachers, the main purpose of which is to speed up lesson preparation thanks to templates. The project also enables lecturers and tutors to share their best practices with each other, and simplifies communications between teachers and students.


Mad Devs team stepped in to make the
…
Teacherly platform usability audit and rework the user journey to make it intuitive. After we created a walkthrough scenario for a teacher starting with the platform, re-created the UI and updated the React version from 14 to 16 to improve performance, the existing users got more engaged and started to recommend Teacherly to their colleagues.
This initial success resulted in a new contract with Teacherly, and now Mad Devs is a sole contact point for all tasks, including design, development, deployment, and support.