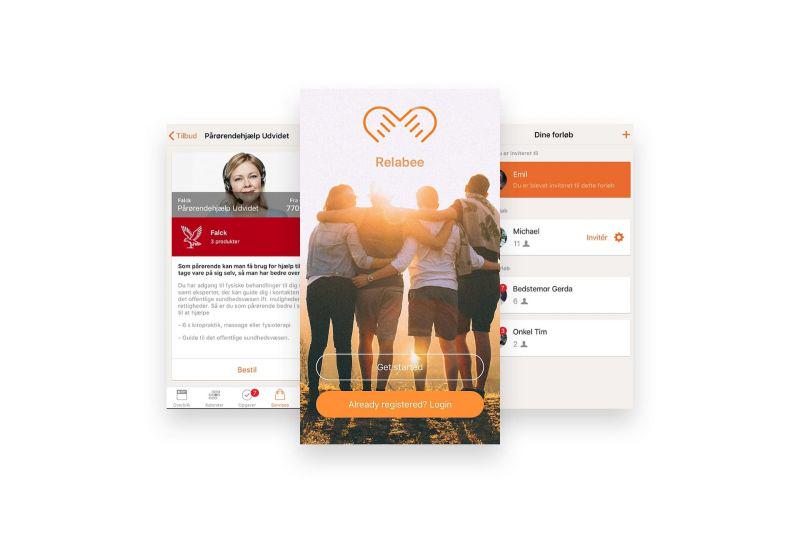 Some details
Relabee is a Danish tech start-up that wants to help primary caregivers such as family, friends, neighbours and others. We provide digital solutions to support them through hard and stressful times. Relabee helps you with tasks, communication and planning which you have during taking care of the person who needs special care, due to illness, old age, a handicap, etc. Easily and quickly establish your network of helpers and
…
never feel alone again!
Problem
In Europe 80% of all care and help received by patients is provided by the primary caregivers, such as family and friends. This is very hard and many of the caregivers actually get stressed and sick themselves, because of the tremense pressure. We want to give them tools that can help and bring some relief and our aim is to prevent that primary caregivers get sick themselves.
Project background
Relabee start-up team came to DO OK with the product idea and clear intentions - let's build together an app to help primary caregivers. After few days meetings and discussion both sides decided to work together with this product.
Project challenges
In Relabee we had made the design and UX/UI of the solution and we needed a suitable and reliable partner to develop our platform both on web and for mobile devices. DOOK is responsible for the backend, the API, and the iOS and Android apps.