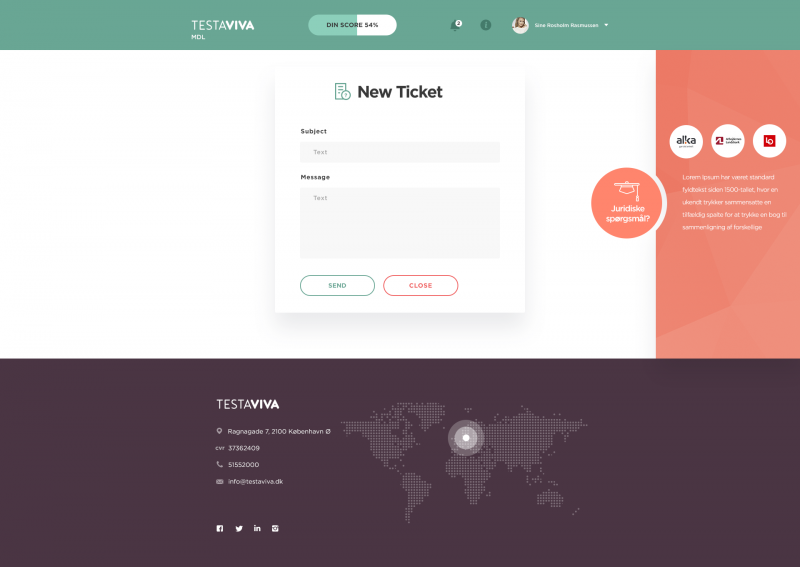 Some details
About the Client
TestaViva makes a legal business in Denmark. With the online platform, it's easy to get the legal documents online. They help you to make sure you have legally secured yourself and taken a position on what should happen to your inheritance and your values. It's not only about the documents. There is a lot of other values you probably want to consider like digital inheritance, intellectual
…
properties, estates and many more where they can help you.
Problem
Basing on the experience of the founder with inheritance case that went wrong, the aim was to help other people avoid such situations. With TestaViva you can easily and free of charge design your will, marriage, co-operation and benefit statement. Those documents and decisions will be securely stored and after you pass away, TestaViva makes sure everything will be done just like you have decided.
Project background
TestaViva had some bunch of frontend work, which was needed before the launch of the site. They were looking for HTML, CSS, and JavaScript people who could work fast and effectively.
Project challenges
The client had tight deadlines with planned demos for partners. To help TestaViva, our team was working even on weekends. This way the two months worth of work we did in one month and the final deadline was reached with client success.