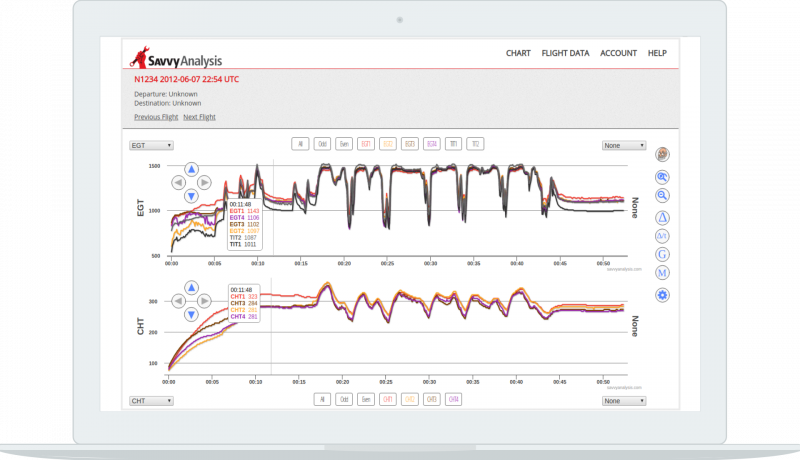 Some details
Savvy Aviation provides professional maintenance management, consulting, prebuy, breakdown assistance, and analysis for owner-flown general aviation airplanes. Its mission is to provide expert maintenance guidance to aircraft owners, helping them achieve the highest level of safety, reliability and performance while eliminating unnecessary costs and risks.
The product initially consisted of two web apps. The first app
…
covered the plane pre-sales process. The second app collected info from the airplane telemetry monitors and allowed its interpretation, including advice from the company experts. The data is all in a different format and the application parses it consistently, getting info about temperature, pressure, GPS tracking per each flight session.
The main challenge was to merge the two original applications without applying any quality improvements in order to save time.
We set up a proper development process, introducing an Agile approach, providing QA and documenting all features. The customer provided acceptance, communication with the tech support team and other personnel, sometimes contributing to the code himself as a developer. We proceeded with the merge, fixing critical issues found along the way. As a result, the customer receives a single unified solution with all features in one place.