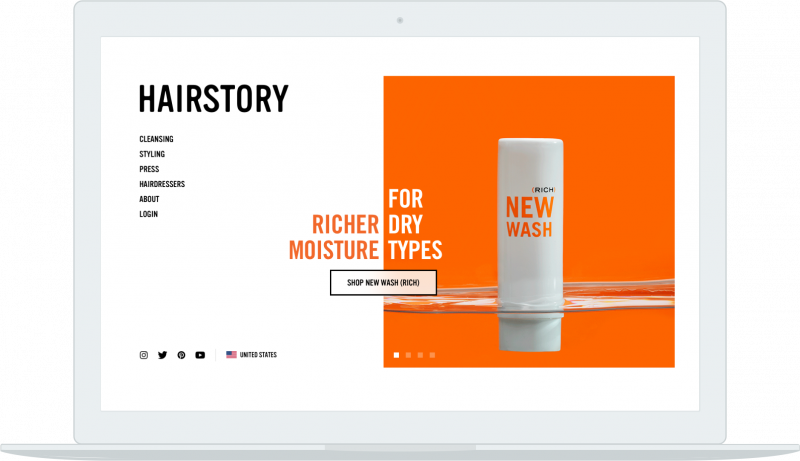 Some details
Hairstory manufactures and sells innovative and premium hair care products to the regular customers and independent hairdressers using a direct selling model. Hairstory has developed an innovative distribution model without regional distributors, bulk sales to salon owners or large-scale retailers. Instead, haircare professionals are rewarded directly with the referral program.
Back in 2017, Hairstory had an e-commerce
…
store already. It was a proprietary vendor-locked .Net solution, with limited capabilities to introduce any changes and expensive to maintain. Hairstory came to Logicify to create a new solution, highly customized and transparent.
We were challenged by an extremely tight time to market to implement a set of resource-consuming features. We started with the standard e-commerce features: browsing the products, adding them to the shopping cart, providing shipping info and credit card details. All of them were automated, so, for subscription orders, actual customers no longer need to take manual actions at any of these steps. 
Another task was to integrate with a tax provider to calculate sales tax for the products. We also implemented Hairstory's referral program which is built to support hairdressers serving their own shops.
Hairstory has already rolled all these new features into public, attracting more happy customers.