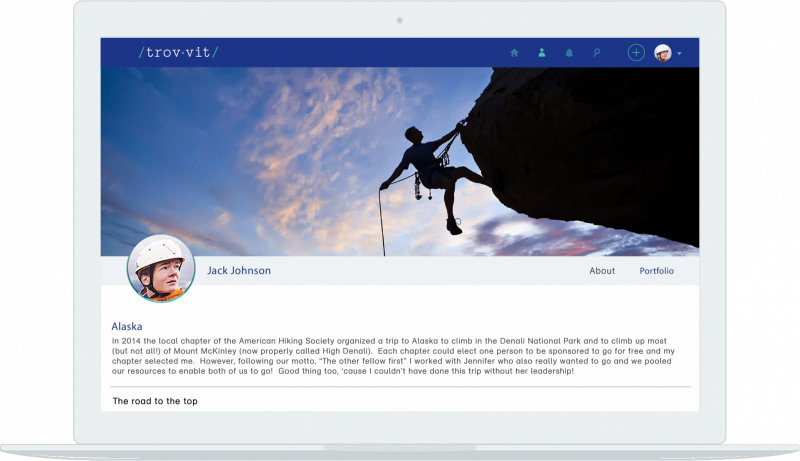 Some details
trovvit',s mission is to help students find pathways and opportunities from the people and organizations that they already know and trust. The platform – available on mobile and web -- enables users to easily capture what they are learning and who they are learning with. Users do this by creating "records" (posts) with photos, videos, and documents that they can then share via a private feed.  Users can curate these records to
…
create public facing portfolios and profile.
The challenge was to deliver a high performance, feature rich and stable application across three platforms (IOS, Android and Web) within the timeframe and budget of the client.
Logicify built the right team.  With the architecture and technologies identified we build a team that included a system architect, project manager, business analyst, front-end and back-end developers and SQA team. For the mobile solutions, we wrapped the existing Web app in Cordova to turn it into a hybrid mobile application available at Google Play and App Store. The active development then turned into a long-term support phase while the customer started to promote the product at the local market.