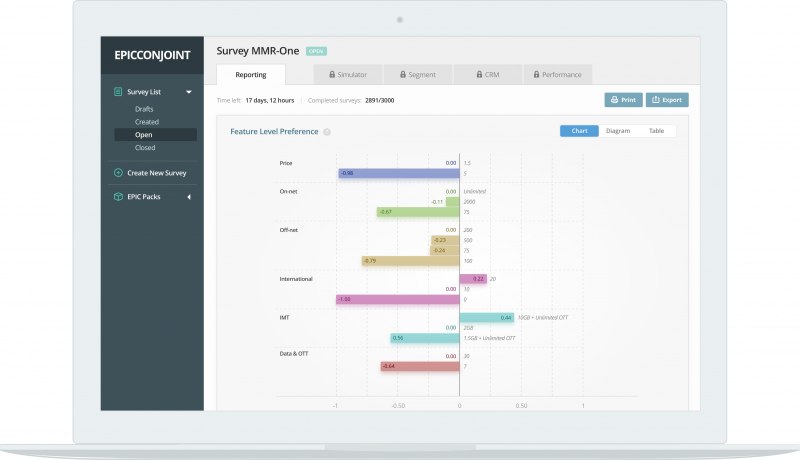 Some details
EPIC Conjoint empowers brands to conduct conjoint analysis in near real time. Conjoint is a precise, advanced and sophisticated method of market analysis aimed at finding relative importance of product features, optimal product configuration, and even pricing. Such research typically involves a specialist consultancy firm which rockets the prices and prolongues lead time. The EPIC Conjoint is a tool to facilitate these efforts.
…
It is a Web app built for marketing people to help them construct and run the research they want: create a survey, choose visuals, set target audience, reach out and see the results. The application allows prediction of how the envisioned  product will be treated by this audience on the market even before it is released.
The project has an extremely serious requirement of small time to market - the first working MVP should have been delivered to end users in just under 3 months. Another challenge was a need for strong math statistical skill, which was only uncovered in the course of the project.
The team was formed with a math statistical inclination of the project in mind. The fast pace and time to market were addressed with the application of short iterations and rapid prototyping. The client was able to use artifacts of all the stages of the prototyping process for their own needs. For example, they could demonstrate the existing version of the product together with clickable designs of the missing parts to their prospective clients and investors.