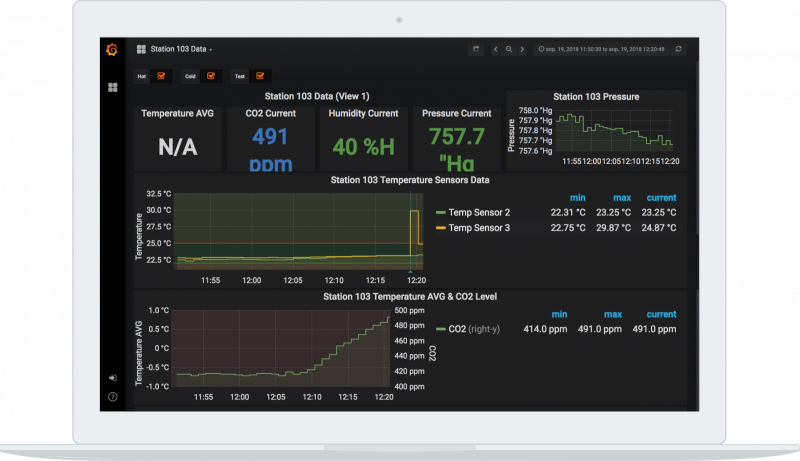 Some details
The product is an air quality monitoring system collecting info from sensors across the Logicify open space. The sensors measure temperature, humidity and CO2 levels. If any of these levels are outside pre-set boundaries, a notification is sent to office managers. In addition to actionable charts allowing research and climate system tuning, the visual interface displays additional useful info: weather widget, agenda for the
…
upcoming company events.
Working in an open space offices is a challenge - oxygen, shared and so much needed resource - depletes fast if ventilation is not sufficient. Minor loss of air quality is not something one can feel, but it already lowers performance and comfort. Although there are solutions on the market already, they are proprietary and tend to store information somewhere remotely, with almost no user control of this data. Besides, they require licensing and present a quite limited amount of functionality.
We spit the whole office space into zones, each with its own sensor array, then purchased components for the controller and assembled the system. The software solution consists of separate applications which are united using Docker containers. All info from the sensors is processed by a Raspberry Pi and accumulated in the cloud. We use InfluxDB for performance monitoring and alerting. A front-end app collects and visualizes the info using Grafana and FullPage OS. 
Office managers can now quickly adjust temperature settings when it is needed.