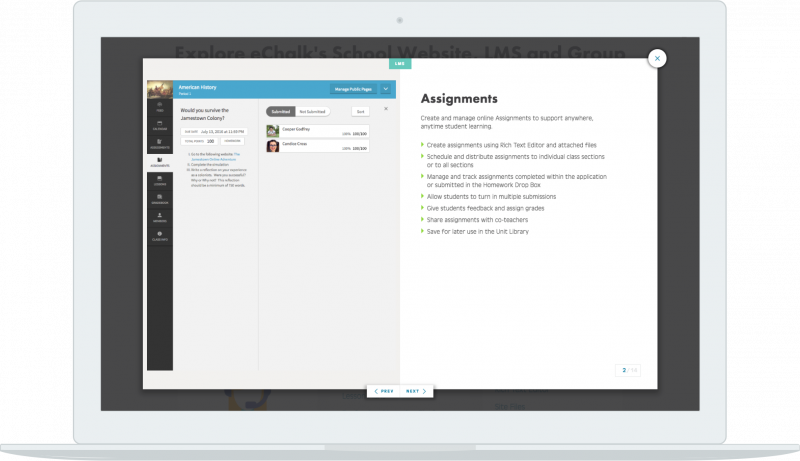 Some details
eChalk Learning Management System is a cloud-based system supporting all the student and teacher in-class and out-of-class flows. Grading, assignments, assessments, calendars, and much more - all combined with the export of the information in standard format available for direct exchange with other informational systems. This K-12 platform brings school websites, learning management, and group collaboration tools together in a
…
simple, organised online environment.
The product design was extremely complicated - we had to carefully weigh all the features to understand if the users would appreciate these. For this, we had a pre-release staging of User Acceptance Testing, where the client managers (people who know client needs) would check in and approve or reject the functionality offered. The requirements specification phase also came in tight integration with client managers.
Logicify has a long history of relationship with eChalk. We formed a joint team some years ago to help our friends at eChalk to go through a platform change on the Learning Management System and continue to a richer integration with cloud services and enabling schoolchildren to experience more. The joint team consists of tech members at Logicify (developers, QA, automation, business analysts and a project manager) and Product and Design members from eChalk. The development process adopted by the team evolved over the course of the project, which led to additional predictability on the marketing and delivery aspects.