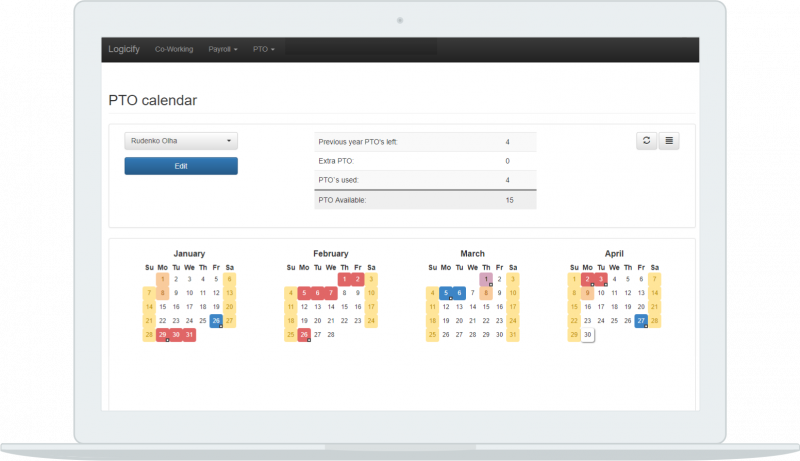 Some details
When Logicify was founded in 2010, it was a small team with all processes simple and visible. As we grew, additional processes were established, and at some point we needed an ERP-like system to keep finance, HR, accounting, document generation under control. At the same time, we did not require a fully-functional business system, which would have been excessive for our needs and too expensive to implement. Thus, we decided to
…
develop our own solution, simple yet covering all our needs.
This internal ERP system consists of several pieces. The first one eases the internal payroll by generating and sending invoices to employees. Data is collected from Google spreadsheets, then pdfs are generated and sent to people as attachments. User interface is a simple Google page. The workflow is done on monthly basis or upon request. Another piece is an internal tool built to track paid time off for Logicify employees. It allows emailing one-click on-demand reports to people, stating how much PTOs they have left for the given period, as well as breakdown per PTO type (sick leave, vacation, business trip or shifting their working day).
The application was developed as a set of modules by a small yet self-sufficient dev team. It is built on top of the existing Google Apps infrastructure. We used Google Apps Script to connect several data sources and automate actions like creating pdfs and sending emails.
Only one person is in charge of this workflow now - the system does not require any intensive manual input actions.