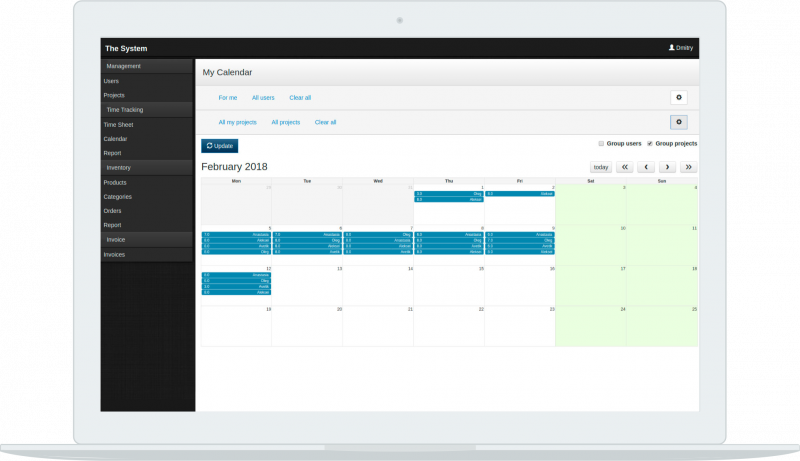 Some details
The System is an in-house Logicify management tool, used  mainly for time tracking and office assets management. Logicify engineers fill in their timesheets on daily basis for the Time-and-Material projects. The admin can run a report against a selected time range and filter people per project to easily get an idea of how much hours the team spent for a month and what exactly they did. This report can be used as an attachment
…
to invoices to the clients who want detailed financial reporting, as well as to improve internal planning.
Logicify needed a single place to track hours spent by engineers at different projects. These  hours were used to produce invoices to be sent to clients, but were collected from several sources: spreadsheets, Redmine, or whatever issue tracking tool a specific dev team was using.
Since this was internal project, it was written by the engineers who were not engaged in commercial projects at the time. The dev process was thus periodic, with several changes of technology and requirements, and the testing sometimes did not catch up with the actual development. Consequently, the project took some time, as people were changing constantly. 
We followed the regular dev process: collected requirements from the internal customer - our management team - and built the dev team from the engineers on the bench at the moment. Since the team changed frequently, we had to spend some time for code refactoring and optimization.
The System is currently in use.