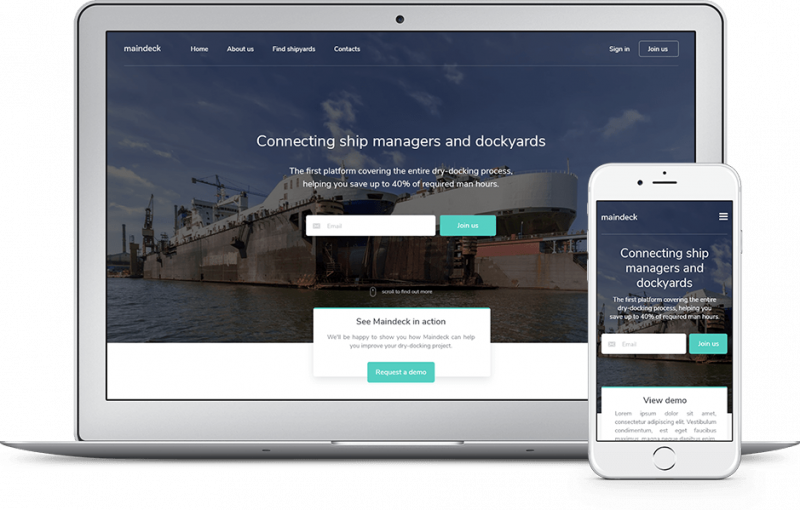 Some details
With Maindeck, the goal was to build the first ever platform covering the entire dry-docking process, from first inspection to final report. The functionalities would allow ship managers to efficiently collaborate, receive price quotations and manage their dry-docking projects with modern web technology.
Once we teamed up with Maindeck, their goal became our goal. We established a fail-proof roadmap and roll out key
…
deliverables at every step: prototyping, design, MVP, and most important of all: a beautiful, functional platform at the end.