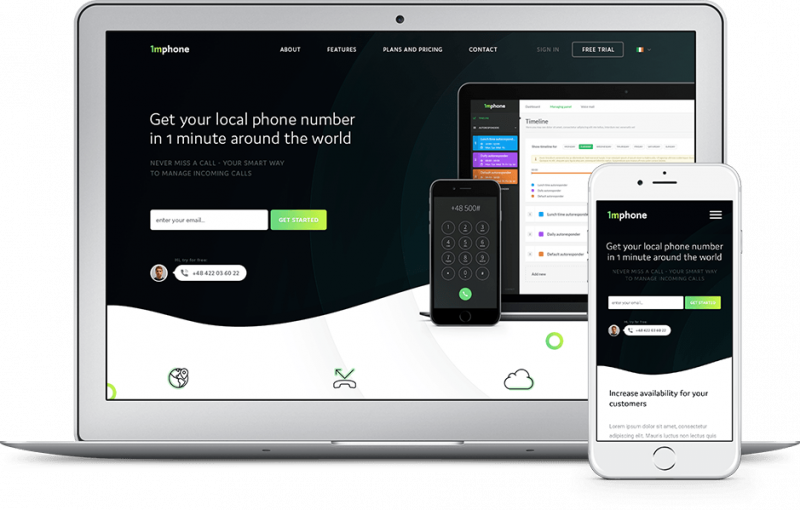 Some details
1mphone is all about creating a flexible, refined and responsive call management system powered by data analysis and AI. In one minute, business owners can get a landline in 40 countries and set up an intelligent answering system that will interact with callers according to endless customization options.
We put all our love and enthusiasm into developing the perfect roadmap for 1mphone. We then quickly moved on to the
…
creation of a fully-clickable prototype, from which we created an MVP once we received our client's approval. With valuable customer feedback at the tip of our fingers, we started improving every detail to make 1mphone absolutely perfect for its users. And now? Perfection is only the beginning! We are striving to offer the customer service of the future to as many people as possible.