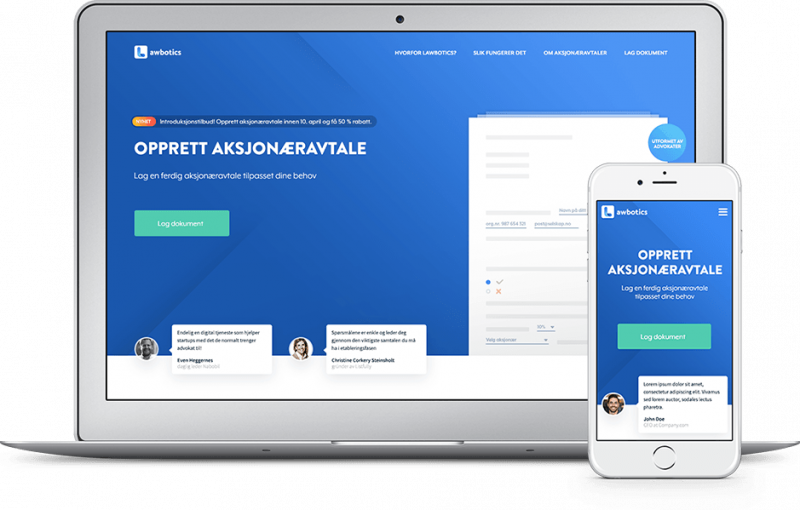 Some details
Lawbotics was created to solve everyday legal issues with an easy-to-use online tool that creates, sends, and tracks legal documents in one intuitive and easy-to-use platform.
To make the most of this great concept, we went on a one-week wireframing sprint to get a prototype right from the start. Then we merged creative forces with the product owner to provide a sound business plan and top-notch branding.
…
Then we did the coding bit, got some valuable user feedback, and adjusted the result until everyone was happy  –  both the users and the product owner!