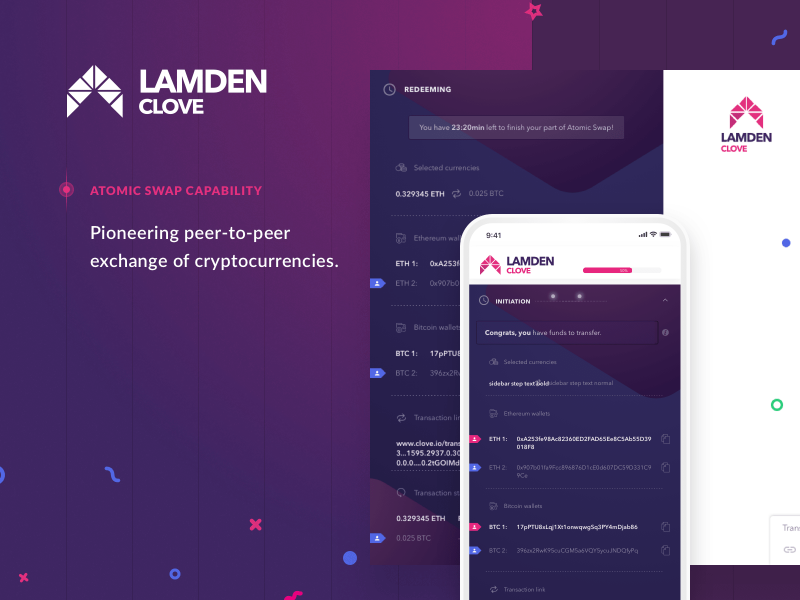 Some details
ABOUT
Lamden is a suite of developer tools that speed up the process of creating new and custom blockchains and apps. The Lamden Tau token connects these new projects together to create the first ever blockchain enterprise solution. The Tau token has a more general use as a universal swap token between most existing cryptocurrencies, such as Bitcoin, Ethereum, and others. This will allow TAU to exchange
…
seamlessly between endless cryptocurrency pairs.
PROJECT DESCRIPTION:
Clove, which we are working on, is a decentralized application that makes atomic swaps between chains easy. Most Bitcoin-based and Ethereum-based chains, including ERC20 tokens, are compatible with the protocol. Clove enables decentralized payment channel swaps and facilitates trustless communication between compatible blockchains on the network.