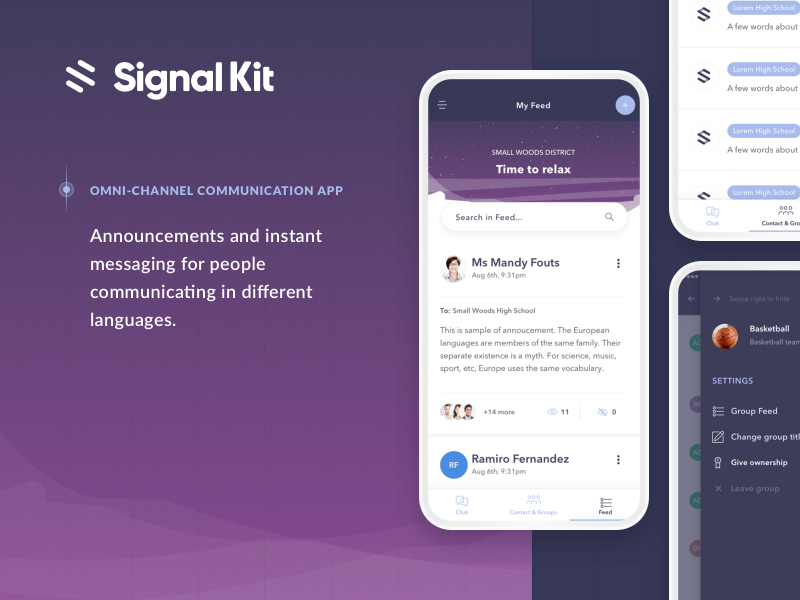 Some details
Signal Kit is a complete communication suite for the K-12 community. With cloud-based mass communication, internal collaboration, business intelligence and industry leading oversight.
STX Next delivered:
- Discovery workshops followed by a UX Audit of the existing web system to understand the potential risks, test usability and accessibility, find friction points, and recommend
…
improvements.
- A full-featured React Native mobile app.
- Web App Improvements. We took an existing system and improved its design coherency to create or adjust the features that met the requirements of the users and business partners. We also prepared the product for future improvements.
- Product recognition support through various design tasks, from product marketing materials, through motion and interaction designs and vision, to small interface tweaks.