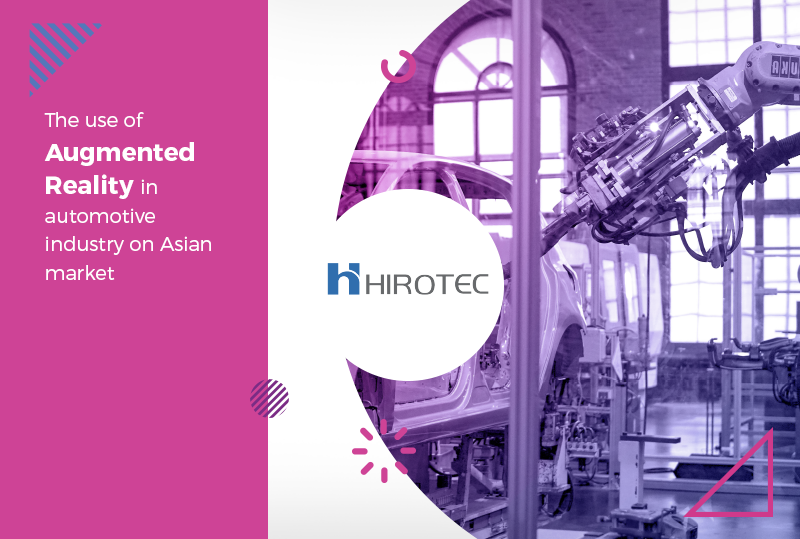 Some details
Challenges and Needs
HIROTEC has very strong quality and inspection procedures in place to guarantee its customers receive 100% defect free products. However, these procedures are currently paper based, and require a lot of manual reporting. Everything was well documented and well described in excel spreadsheets and printed for each inspection session. The current procedures require HIROTEC team members
…
to consult standardized document to guide their testing activities. As they perform these steps, they must pause their work to document the results of their activities, check the document for the next step, and then execute the test. These paper based reports must then be collected and typed into digital tracking systems. This can lead to lag in information throughout the organization. Also, this process leads to heavy levels of human work to collect and store the data.
HIROTEC is looking to identify and test solutions driven by the digital transformation to aid in revolutionizing their current procedures. HIROTEC also wants to test and identify solutions which can help accelerate their velocity of information throughout the organization.
Achieved results
By pilot testing an innovative and easy to use augmented reality-based solution from Transition Technologies and PTC, HIROTEC was able to better understand the merits of deploying Augmented Reality based solutions throughout its manufacturing facilities.
HIROTEC was able to identify a new way forward which will enable for faster reporting activities which also increase the velocity of information throughout their organization.
Utilizing lessons learned from this pilot testing, and the framework created by Transition Technologies, HIROTEC is working with cross functional teams with stakeholders from across its organization to identify opportunities to deploy this solution at scale across its global organization to improve the quality of specialists' work.
Looking at the implementation from the perspective of a person who is responsible for employee's work, it can be easily said that using AR technology allows for a better analysis of specialists' work and activities performed by them.
If you are wondering how AR technology can influence your company, contact us!