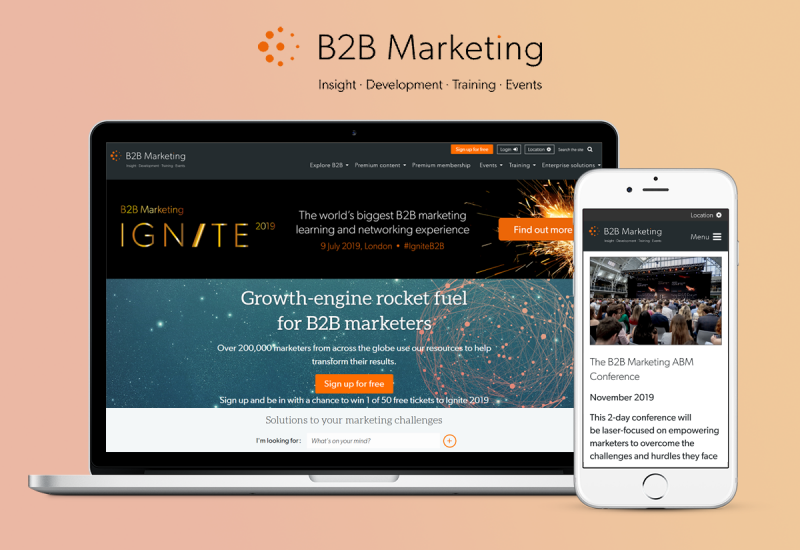 Some details
B2B Marketing is a company which provide marketers at business brands with the tools, insight and inspiration they need to grow and succeed – as both individuals and businesses.
They serve as the focal point for the B2B marketing sector, and a force for greater connectivity, enabling marketers and leaders to share experiences and learn from one another.
Client had a problem w huge
…
amount of data in their
database
. They wanted to show everything what they have. We had to build website from scratch (
web development
).
We had to also migrate all data from old system to new project. We had to make many integrations / connection to 3rd party systems like
CRM (Salesforce)
ERP
external marketing tools
payments systems.
We had to build a tool to generate special landing pages for different event that they do every few months.
We used such technologies to make this project:
PHP 7
Drupal
Javascript
HTML5
10 different integration with external systems
New system works 3 times faster and has new and modern design. They user database is growing very fast so we have a lot of work with performance to keep traffic in pick times.