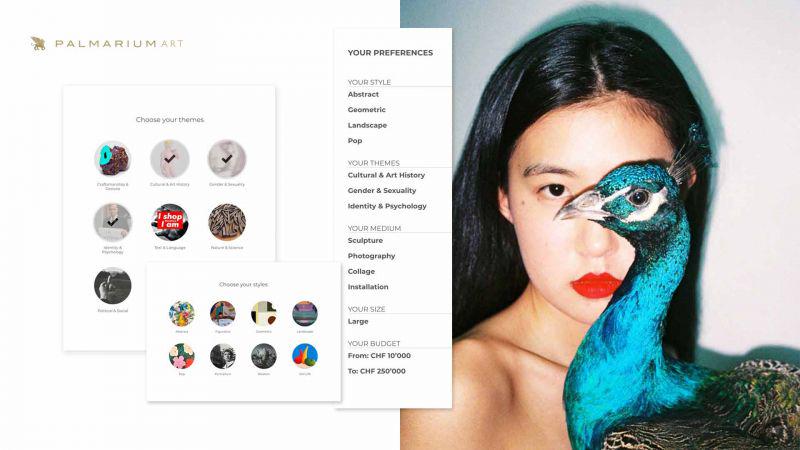 Some details
Taste preferences application 
Palmarium Art needed a tool that could help them better understand the needs of new and potential clients.  One of the main challenges art advisors face when on-boarding a new client is identifying the right types of art for each individual since the art world is vast and diversified.  
In the past, the process was a series of conversions and trial and error until
…
a level of comfort and understanding is reached between advisor and client.  
We were commissioned to create a custom application that would fast track the process by allowing users to scroll through a variety of themes, mediums and styles of artworks.  The application records preferences and then runs analytics to create a custom taste profile, allowing Palmarium Art',s advisors to know immediately what types of art will best suit each client. 
The result is a significant decrease in man-hours and a reduced sales cycle.