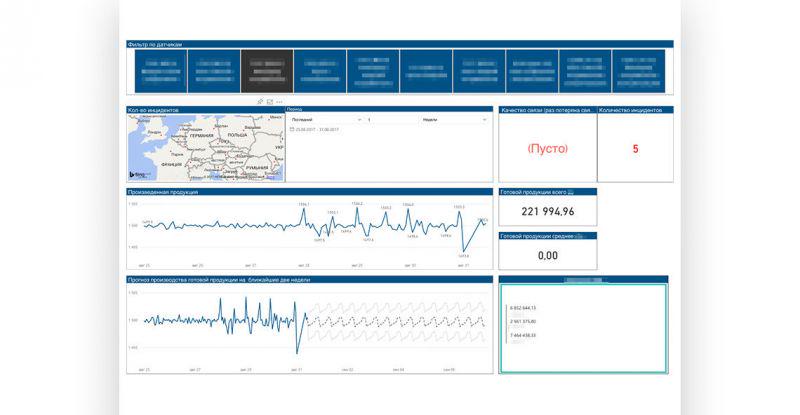 Some details
Problem: The company's analysis package needed modernisation.
Problem areas included a lack of real time notifications for system critical deviations and inability to perform periodic performance tests.
Solution: A robust custom Business Intelligence(BI) system was developed and implemented to include monitoring and reporting capabilities.
Reliability and uptime were the
…
top priorities for our client so we implemented a well established Microsoft suite solution: Microsoft Power BI base with Data Warehouse system on Microsoft Azure.
Data from sensors is transmitted in JSON format to the servers located in Microsoft datacenters and processed by Microsoft Azure. An end-to-end chain of compatible reliability.
Outcome:
Real-time monitoring of sensor data and power consumption was achieved
Statistical data on events is now collected for the analysis of equipment performance
Features for real-time error detecting and reporting were implemented as per project scope
Technological stack: Power BI, Azure.