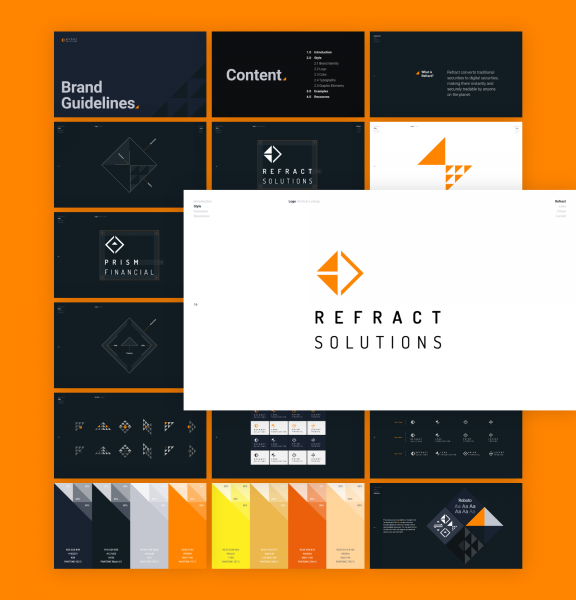 Some details
Refract is a blockchain-based platform that allows for the tokenization and trading of securities through its exchange. Imagine being able to buy a piece of a building in New York City and earning dividends on its rental earnings—this is the advantage that Refract brings to the table.
We were hired to consult on a new name for the company',s master brand name, and sub-brand names, as it had merged with two other
…
companies. We created a brand identity that helped establish the new merger, and set it the company up for success.