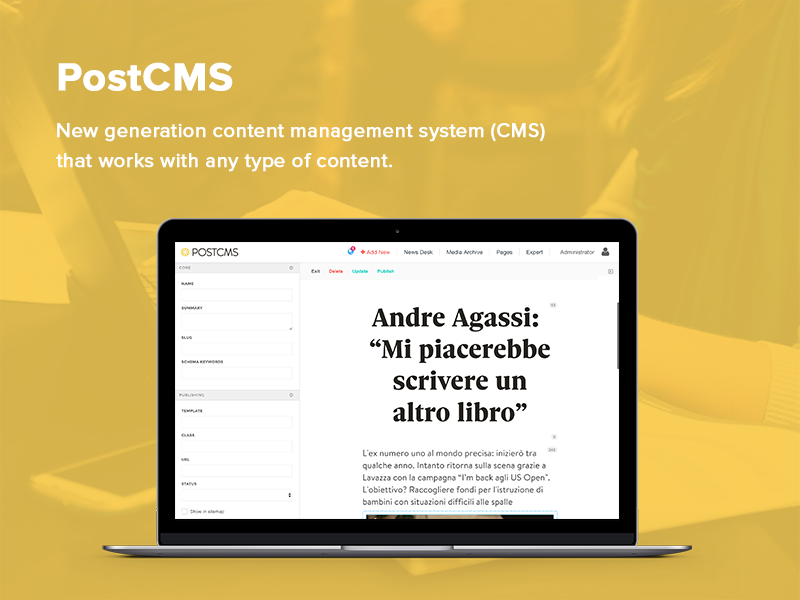 Some details
About the project and customer:
We worked with US branch of one of the biggest Italian media corporations - Ilsole24ore to develop a new generation content management system that works with any type of content and is built using cutting-edge technologies.
Our role: A full cycle web development.
Technologies: NodeJS, Sails.js, MongoDB, Angular, HTML5, CSS3,
…
AWS.
Customer's Location: US / Italy.