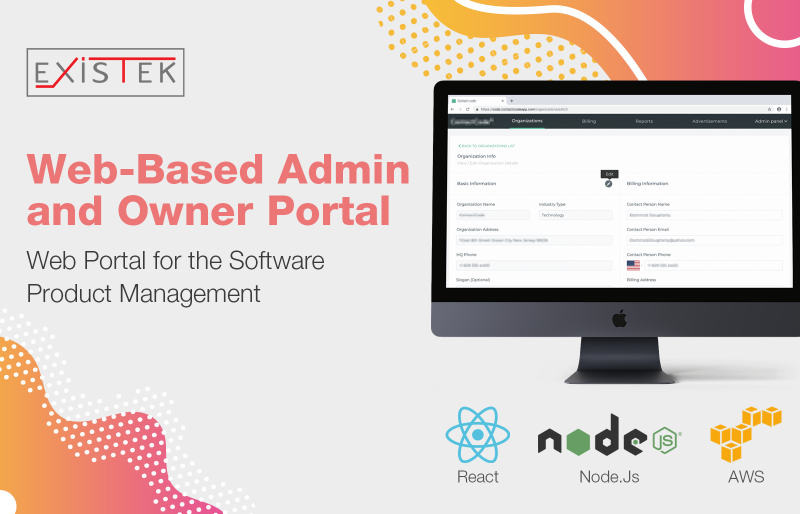 Some details
Our client is the U.S startup company entering the market with innovative mobile CRM product. Like any company that has mobile apps in the AppStore and Google Play – application in the store is only the tip of the iceberg. Their business needed an all-in-one solution for the subscriptions, payments, user management, monetization, reporting, and analytics. 
EXISTEK was tasked with creating such web application alongside
…
with the version of the admin panel for the enterprise users who own the "Organization" subscription.