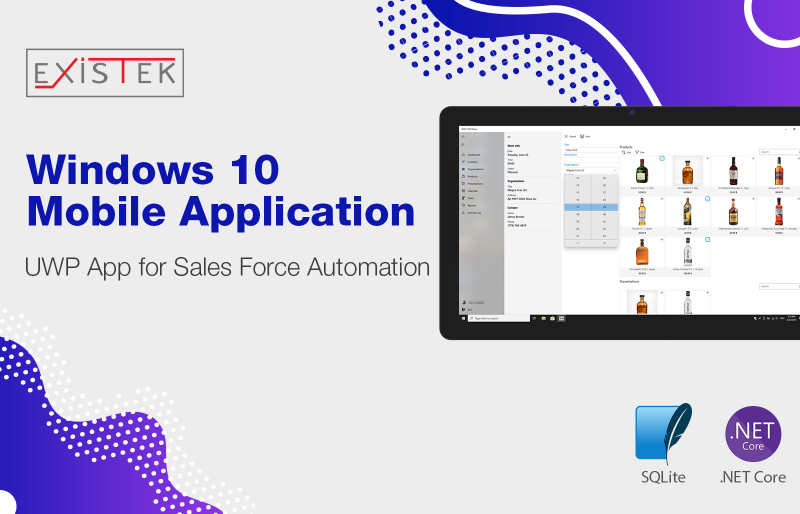 Some details
Our client is one of the largest liquor beverages wholesaler and distributor in Texas. As a part of the digital transformation strategy, they needed to equip field representatives with the Sales Force Automation software. The application should be able to track field workers performance, assist in customer-facing, and provide a set of digital presentation assets for everyday tasks.
For this project, they were looking for
…
the experienced business process automation company capable of coming up with the right solution and transforming this idea into something workable.
By the reference of one of our current clients, distributor reached out to EXISTEK. We offered them a set of custom digital tools to interconnect all stages of their sales process. As a part of a new platform, we have created Sales Force Automation (SFA) companion app for sales reps.