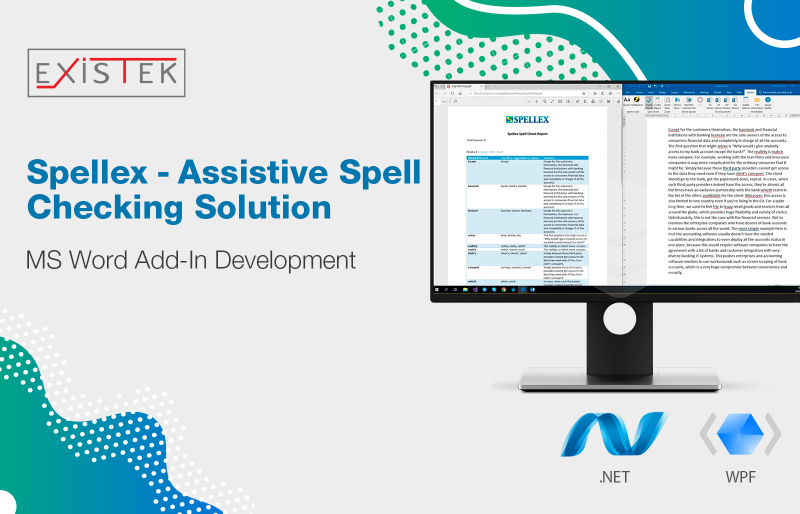 Some details
Spellex corporation is one of the leading reading and writing application developers based in Tampa, US. During it's more than 30 years of history, Spellex has created software that helps millions of people around the globe to write better texts and improve their literacy on the go. 
Spellex had a challenge with finding software partner competent in
…
Windows applications development to work on new functionality they were planned to introduce in the 
Write-Assist
TM product.
After the initial discussion, Existek has been chosen as a provider of development services for Spellex Microsoft add-in project. The main evaluation criteria were the rich expertise in desktop software and experience in the development of the writing assistive software. We were a perfect match for this job.