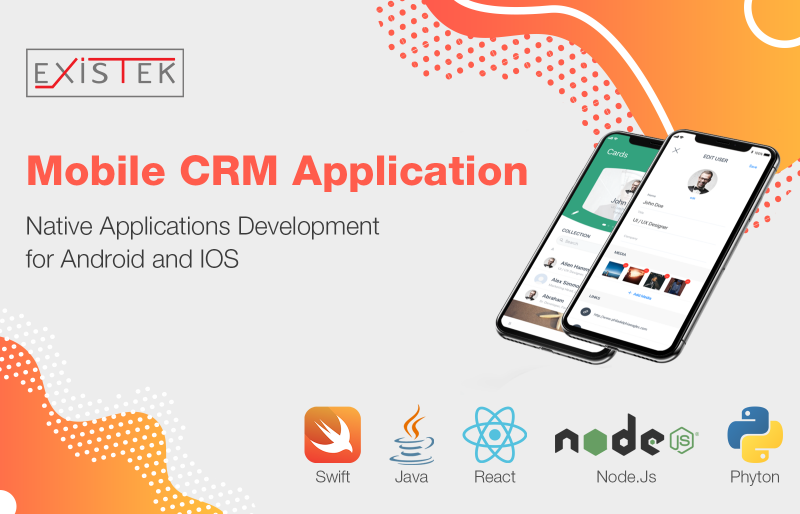 Some details
Our client is a U.S. – based startup company focused on making connections between professionals and entrepreneurs easier. Their main goal is to completely replace the old-fashioned way of sharing contact information on business cards with the complete digital solution. 
There are many apps to store the contact data captured from business cards. However, salespeople consider most of them to be a waste of time. All of
…
those applications have a fundamental flaw: the contact data is either stored as a picture or plain text without attributes. Each time users have to select the text field and select the type of the field manually.
As any well-thought startup, our client had an idea of the unique feature required to stand out from the competition. They contacted EXISTEK team to build native mobile applications that would include this major feature and everything users might need.