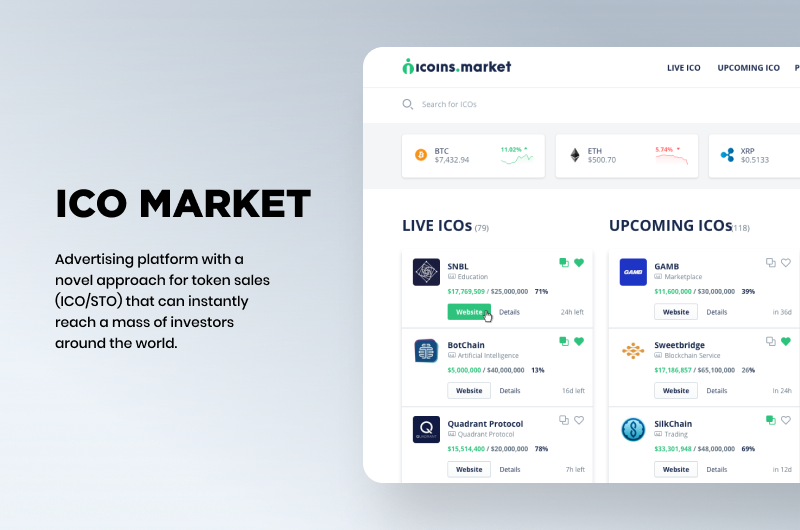 Some details
Advertising platform with a novel approach for token sales (ICO/STO) that can instantly reach a mass of investors around the world.
ICO Market offers a real-time bidding system with plugins and a Content Management system that allows any website with relevant content and traffic to present the ICO/STO information in a clear way.
OTAKOYI's role was crucial in helping our client to implement the marketplace for their
…
highly competitive product. OTAKOYI developed a full-stack design system for ICO market − complete functionality and impressively unique design representation.
We have taken into account our client's experience and business model since the main business requirements of the project were easily accessible information, simplicity in design and laconic interface.
You can find more information on our website - https://otakoyi.com/cases/ico-market
and our Behance - https://www.behance.net/gallery/85957441/Icoinsmarket