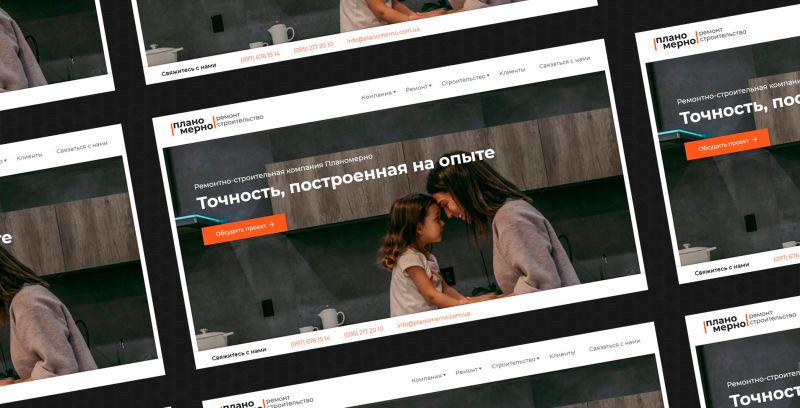 Some details
CLIENT:
Planomerno is a building company that provides construction and repair services for over forty years.
DESCRIPTION:
Website
ROLE:
Full cycle from requirements specification and architecture to deployment.
TEAM AND DURATION:
1 front-end developer + 1 back-end developer. 3 months for initial delivery, ongoing
…
support &amp, maintenance.
INDUSTRY:
Construction and building.
COUNTRY:
Ukraine.
SERVICES:
Software product development, support and maintance, software testing, UI/UX Design.
TECHNOLOGIES:
HTML5, CSS3, SASS, Gulp


jQuery, LazyLoad, SVG, AJAX


PHP, MySQL, CMS WordPress, Facebook API


Google Maps API, .NET, MS Commerce Server, MS SQL, IBM WebSphere
SOLUTIONS:
SEO, e-commerce, web and Internet portals.
RESULT:
Adaptive, multi-browser pixel-perfect 10-pages layout in the gulp-assembly,
A theme for CMS WordPress was developed based on the layout, the full content management system was implemented using custom fields,
The website is deployed and all necessary settings on the server are completed,
A full technical task for SEO was implemented. It includes such elements as necessary redirects, an expanded sitemap, micro-markup, download speed, etc.
Additionally was implemented the following: forms of communication, sharing in social networks, interactive maps, lazy loading of images.