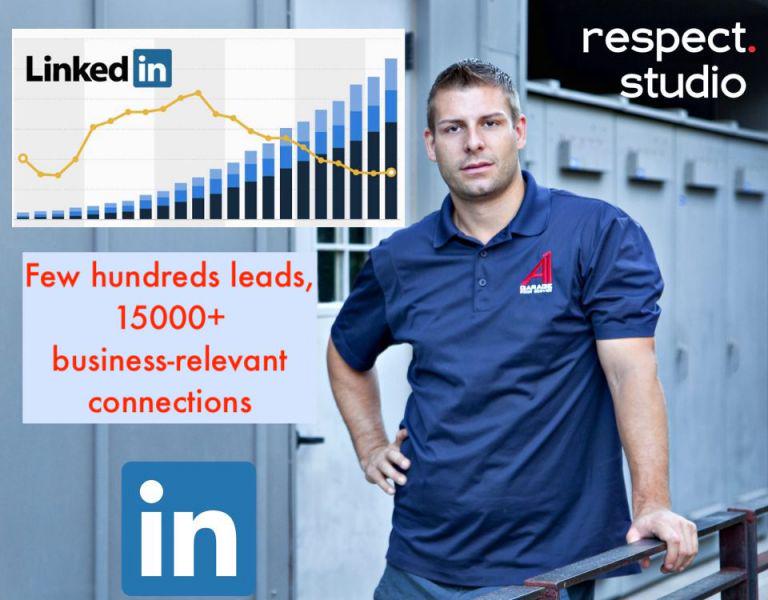 Some details
Client
Tommy Mello is a hardworking professional as well as: 
…
Garage Door Nation
,
Co-Owner and Sales Manager at LeadGeeks,
Home Service expert, published in Entrepreneur.com, Forbes, The Huffington Post, etc.
The Challenge
Initially, our goal was to create a strong presence on LinkedIn for Tommy (get in the top 1% within his industry), attract new relevant connections and keep a high level of engagement with them. Later, we accepted a next challenge – use his profile to drive leads.
Results
It started with a simple task, to "improve the profile" and ended with a long-lasting cooperation.
As a result, we had a top-rated profile with 15,000+ business-relevant connections, ranked in the top 1% in industry. During the active phase of the campaign we generated 193 pre-qualified leads, which were sent to the client for future sales.