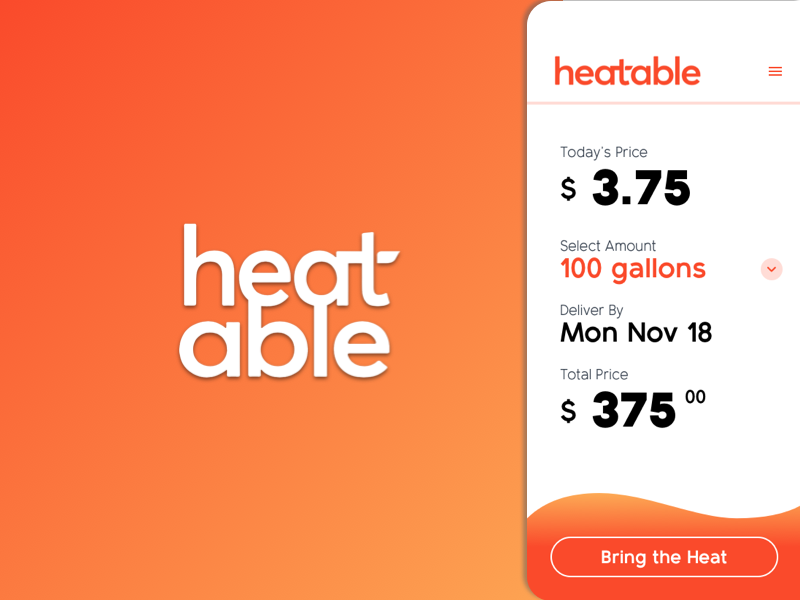 Some details
This application was designed and engineered from the ground up at AndPlus. Our goal was to create a one-stop-shop for anyone buying oil. No more calling around to find the lowest price, no contracts, no fishing for coupons and no wondering when your delivery will take place. We did just that.
The process of ordering heating oil has long been a chore. No, really, lots of people actually have to
…
order their own heating oil. We were surprised too. Calling in the middle of your work day and having to set aside a long window of time for ",estimated delivery", needed to become a thing of the past. AndPlus and Heatable were determined to transform this process into a quick tap and swipe interface that gets you in and out of the app in no time.
After reviewing the requirements, the AndPlus Technical Architecture team decided that Xamarin was the best way to get this app built for both Android and iOS. Sharing a codebase means that features are built at the same time, the logic is identical across apps and updates are pushed to the app stores in tandem. 
Our design team knew that this needed to be a quick process. Nobody wants to be in an oil-ordering app for long. The idea was to streamline the process so that you can easily hop in, get what you need and not think about it again until delivery day. It was designed with a beautiful orange theme that fits their branding, big bold text and the now signature ",Bring the Heat", button to confirm your order.