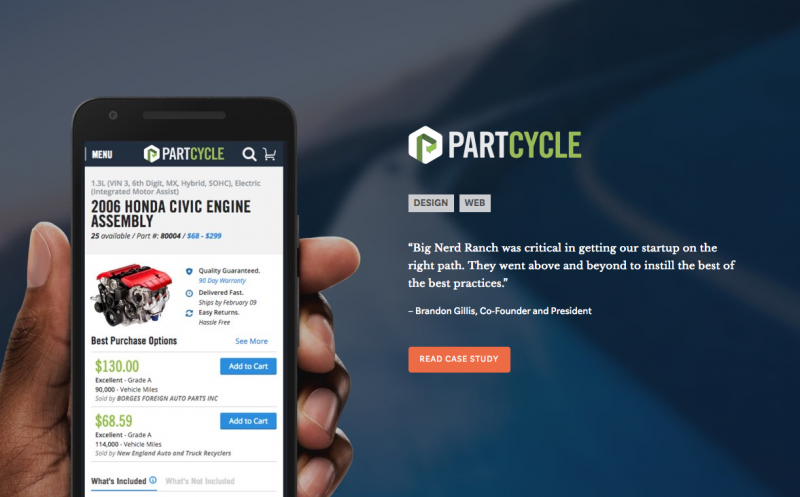 Some details
PartCycle was founded by two entrepreneurs with shared passions for automobiles, DIY repair and cutting-edge technology. However, when it came time to put the idea into practice, the company did not yet have a development team. Rather than waiting to hire an entire internal team to launch the project, they decided to partner with Big Nerd Ranch to complete the application while they formed their web team.
Working
…
collaboratively with the PartCycle founders, the team at Big Nerd Ranch delivered a web app that is pioneering many industry-first technical innovations, including:
The ability to purchase used automobile parts online, directly from professional automobile recyclers.
An entirely scalable, cloud-based architecture with daily feature delivery.
A mobile-first, analytics-based automotive parts search interface.
In addition to the technical achievement, the web application helped PartCycle accomplish its business goals. There is now a quicker and more simple supplier onboarding process in which suppliers can sign up and update inventory in less than 15 minutes. Furthermore, every interaction on the site is being driven by data and analytics, which has allowed the company to improve the conversion rate by 100% in the six months following the completion of the project.