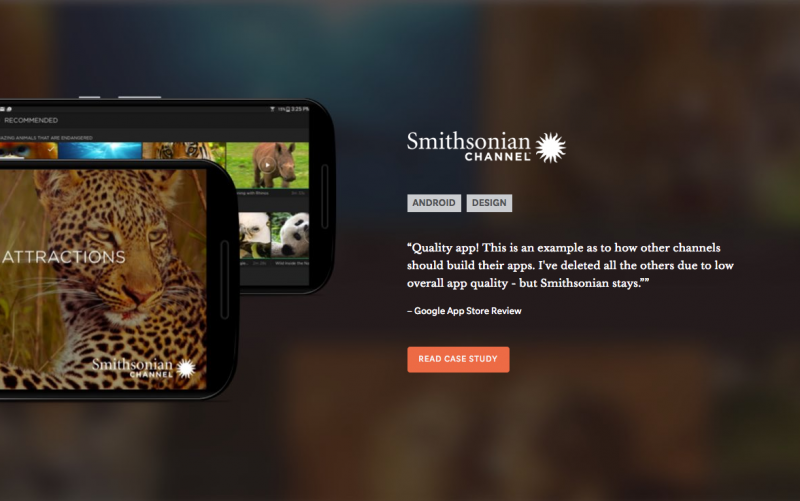 Some details
To bring the Smithsonian Channel's existing Android app up to par with its award-winning, highly rated iOS apps, Potion, an interaction design and technology agency, approached Big Nerd Ranch about a partnership to redevelop the app from scratch.
By working collaboratively with Potion and our Android and Design teams, Big Nerd Ranch delivered an app that incorporates best-in-class Android development and UX standards.
…
We added new, unique features such as Chromecast integration and social sharing functionality, helping to improve content discoverability and increase content consumption.
The app's look and feel resonates with the Smithsonian Channel's brand and ties to the iOS app while delivering the experience and look that Android users expect.
App rating improved from 4.0 to 4.3
Active devices increased 43%
The number of total downloads increased 29%