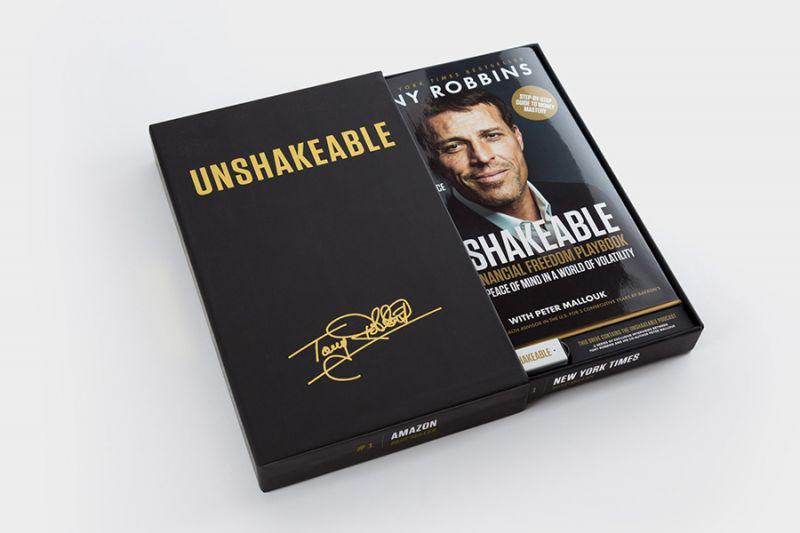 Some details
Services:
Asset Creation/ Product Design/ Website Design and Development
Problem:
Tony Robbins, the motivational guru and New York Times best selling author was about to launch his next book - Unshakeable: Your Financial Freedom Playbook - in collaboration with Peter Mallouck. With a significant PR strategy locked in, Tony needed a digital strategy to support massive buzz that was about to
…
drop.
Insight:
Tony had a strong digital network through social media and his various network relationships. This needed to leveraged to turn his fanbase into supporters of his new endeavor. 
Solution:
Together with Tony Robbins marketing team, BLVR created a new website that provided users with content teasers from the book, third-party endorsements and a seamless way to purchase.  A social media shareables page was created to allow users to share Unshakeable quotes with their network via pre-written and designed Facebook and Twitter posts. We created a series of compelling graphics – incorporating brand assets and aspirational imagery – paired with poignant book quotes and links to exclusive content. Tony utilized these graphics on his personal social media accounts, resulting in a high volume of social engagement, site traffic, product equity and recognition, and sales conversions.