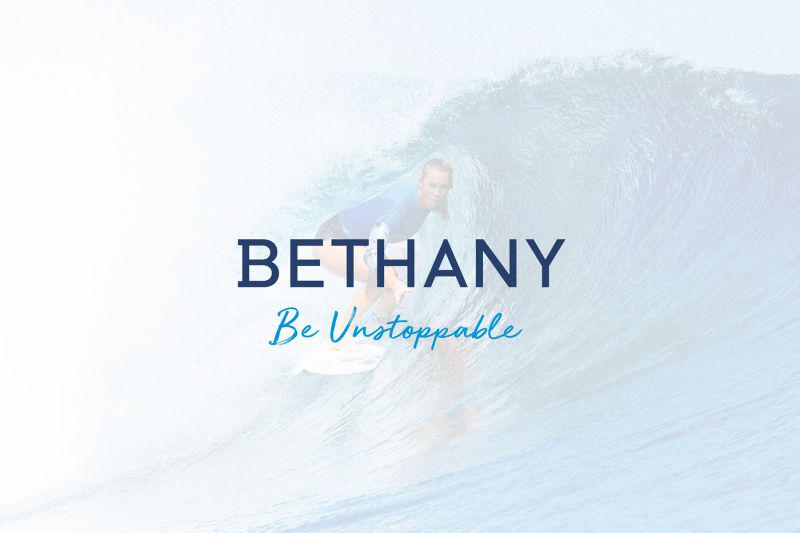 Some details
Services:
Research/ Brand Strategy / Brand Story / Brand Identity / Photography &amp, Videography
Problem:
Bethany Hamilton is a professional surfer, New York Times bestselling author, inductee to the Surfers Hall of Fame, and a mother of two. Yet the American public thought of her as the 13 year-old shark attack victim of Soul Surfer fame. She needed her brand to grow up, attract a broader reaching
…
audience, and provide new financial revenue streams.
Insight:
In depth data analysis and qualitative focus groups confirmed that Bethany's core audience was at a crossroads. She was making the transition from teenager to adult. Life was busy, fulfilling but stressful. She was afraid of not living out who she was created to be.
Solution:
We began by developing Bethany's brand belief. We created a strategy that positioned Bethany as a modern day role model for how to live an unstoppable life. Using faith as her compass, she could show you how to live a joy-filled life and dominate any obstacle that comes your way. From there, we built a business model of high quality content, a premium website experience, and a range of new products and services that could monetize her belief. Finally, we modernized her brand identity to talk to a new generation of savvy millennials and created a mobile first digital experience that drove engagement and conversions.
Results: 
450%  increase in website traffic | 10 x increase in social shares
Quote:
"In early 2018, we formed a partnership with BLVR to re-imagine the Bethany Hamilton
brand. This has been a wide ranging effort that has included everything from brand strategy,
to defining our hero (i.e., customer), to figuring out our voice, to maturing the brand visuals.
We continue to work with their talented team and hope to do so for years to come."
—Deyl Kearin / CEO, Bethany Hamilton/Soul Surfer