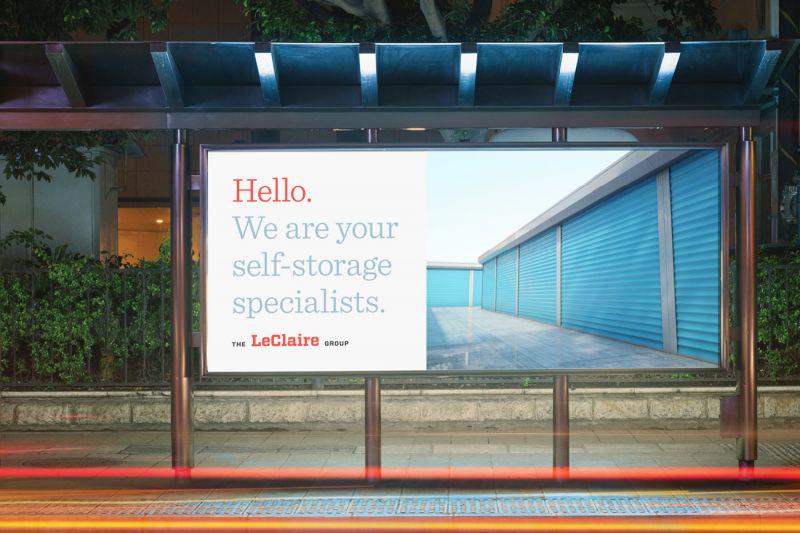 Some details
Services: 
Brand Identity/ User Experience/ Website Design and Development
Problem:
With over 50+ years of combined experience, The LeClaire Group was a trusted storage broker with a growing Client base.  They were now serving everyone from mom-and-pop-owners through to large corporate institutions like General Electric and Wells Fargo.  They needed to create a brand that could be welcoming to both ends of
…
the spectrum.  
Insight:
An extensive competitive review showed that the category was over-crowded. Functional messaging and utilitarian branding were leaving the target audience feeling underwhelmed and cold. 
Solution:
BLVR built the new LeClaire Group identity from the ground up. Our goal was to create something that was both professional &amp, crisp for institutional customers, and approachable &amp, genuine for mom-and-pop owners. We utilized a structured yet friendly combination of typography, colors and copy that built a modern but inviting brand that could stand out in the marketplace.
Quote:
There were a multitude of competitors in the space all following the same conventions. The team at BLVR provided us with such a great end product, but it was how they skillfully managed the entire process that impressed me the most. They did a heck of a job balancing our team',s need for control and high level of detail, yet they knew when to figuratively kick us out of the room so that they could create top notch branding for us.
— GINA SCHLOSSER, DIRECTOR OF OPERATIONS